Rollins Marijuana Strain Information and Review
Picture this: you've just smoked a weed that's like a lemon drop kicked you in the mouth, then decided to stick around for a conversation. You're tingling, giggling, and you're pretty sure you could hike up a mountain or write the next great American novel. What is this magical bud, you ask? It's none other…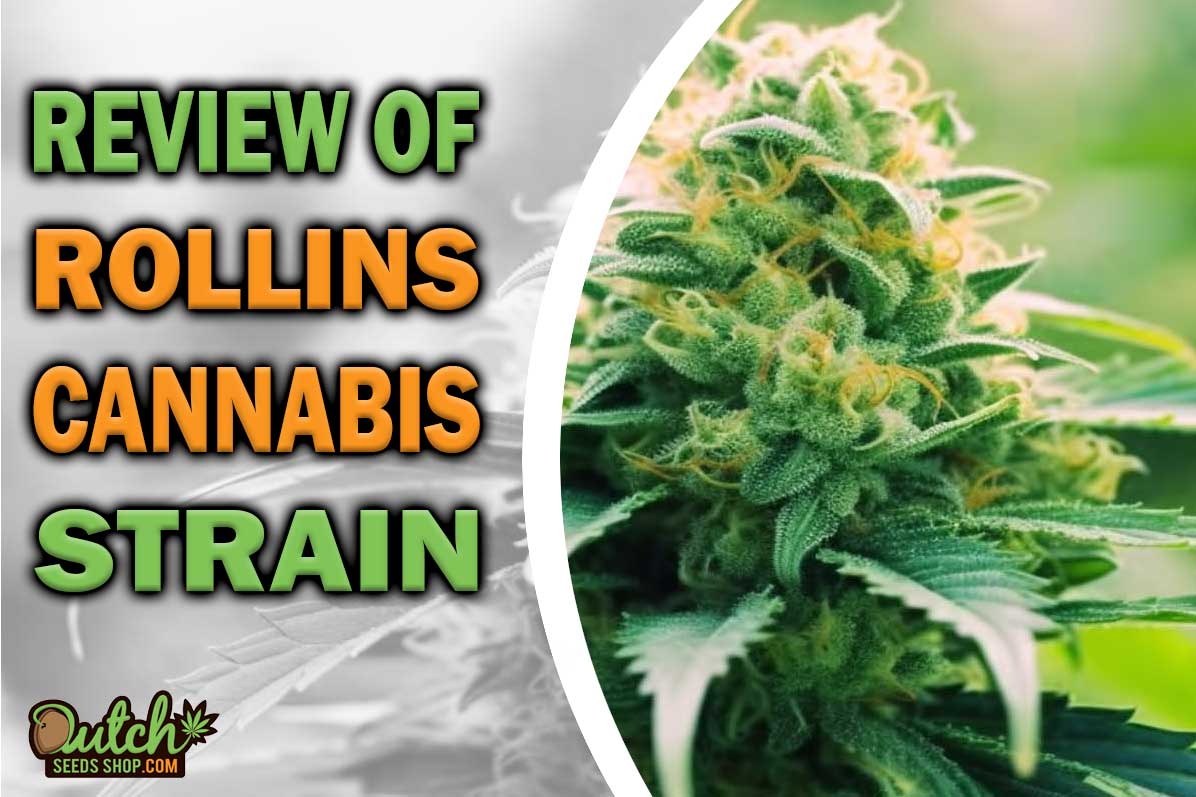 Written by Kodinov Ivan
Date: 2023-07-11 14:05:53
Type: 10% Indica / 90% Sativa
Genetic: Lemon Tree S1 x Nigerian
Terpenes: Caryophyllene, Limonene, Myrcene, Pinene, Terpinolene
Flowering Time: 52 – 64 days
Indoor Yield: 1 – 2 oz/ft²
Outdoor Yield: 10 – 15 oz/plant
Effects: Focused, Giggly, Happy, Uplifted
Flavors/Taste: Citrus, Fuel, Lemon
Rollins Strain Genetics
Before we dive into this strain review, let's tip our hats to the masterminds behind this citric dream.
Origins and Lineage
It's a deliciously daring hybrid marijuana strain brought to us by breeders at Swamp Boy Seeds.
It's a unique combination of the tangy Lemon Tree S1 and the mysterious Nigerian landrace strains.
You can almost taste the entrepreneurial spirit, can't you?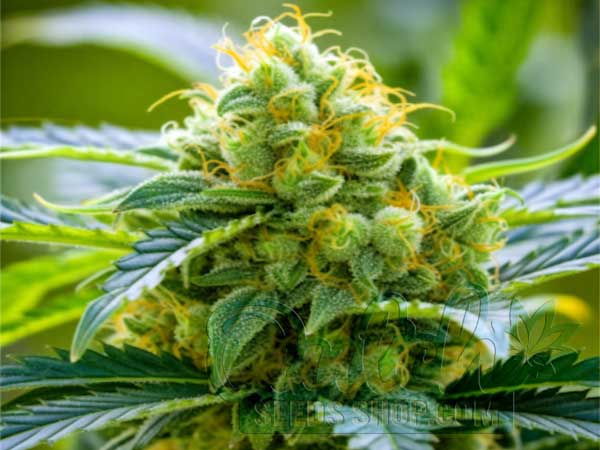 History
The story of this plant is like a gripping thriller – full of suspense, unexpected turns, and a smashing climax.
Despite its obscure lineage, it has established a solid reputation among novice and seasoned cannabis users, thanks to its consistent effects and tantalizing flavors.
The Appearance
This plant is a looker, no doubt about that.
It has super sticky buds as if they're hugging the trichomes tight.
Dressed in olive green with small amber crystal trichomes, it's like a nature hike in a frosty bud.
Is Rollins Indica or Sativa?
Drum roll, please.
It is a sativa dominant hybrid, with a 90% sativa and 10% indica ratio.
So you can expect that creative and uplifting high but with a hint of that calming body high relaxation.
Cannabinoids and Terpenes
The power of this plant comes from its unique mix of cannabinoids and terpenoids. Let's take a peek under the hood!
Terpenes Profile
Its leading terpenoids included myrcene, terpinolene, caryophyllene, limonene, and pinene.
Limonene is a common terpene in cannabis and is known to elevate moods and provide anxiety, depression, and stress relief.
It boasts a total terpenoid content of 1.00%, with notable garlic, pine, and sour citrus flavors.
Each puff is a sensory journey, like a forest walk on a lemon farm.
THC and CBD levels
It's like that one friend who insists on bringing the party.
With a THC content ranging from 17% to 28% and an average THC level of 24-28 %, this is not for the faint-hearted.
It's like boarding a rocket – thrilling, but you better strap in!
Aroma and Flavor
The aroma and flavor are like a citrusy party in your mouth.
Expect intense citrus smells with notes of lemon and fuel.
It has a unique taste with a blast of lemon and pine/mint, followed by a peppery or herbal aftertaste.
It's like biting into a lemon pinecone (but in a good way!).
Rollins Strain Effects and Medical Benefits
This weed is like your personal life coach – it's here to uplift you, energize you, and make you feel like a rockstar.
Feelings
After a few puffs, you might find yourself in a giggly, happy, focused state.
Some users even report tingles throughout their body – it's like it is playing a symphony on your nerve endings!
Negatives
On the downside, it might leave you with a dry mouth and a case of munchies and nausea.
So keep some snacks and water handy – this is like a party guest who forgets to bring the chips.
Strain Helps With
The therapeutic benefits of Rollins include alleviating anxiety, depression, stress, and physical ailments such as migraines, headaches, chronic pain, and even Rheumatoid Arthritis.
It's like having a tiny, smokable superhero in your pocket.
Growing Rollins
If you want to bring the magic of this plant to your garden, here's what you need to know.
Rollins Seeds
These seeds are like precious little nuggets of potential.
They can yield an abundant crop of this sativa-dominant powerhouse with careful nurturing.
Growing Guide
Think of this weed as a grower's botanical buddy.
It won't tower over you like others – it'll keep things friendly at a manageable height of 30 to 60 inches.
Indoor and Outdoor Growing Info
It has your back whether you're an indoor grower or an outdoor enthusiast.
Just ensure it gets plenty of light – like a sunbathing beauty, always craving that golden glow.
Feeding Plants
Treat your plant like a baby – feed it well and watch it thrive.
A balanced diet of the proper nutrients can do wonders for your yield.
Flowering Time and Yield of Rollins Seeds
With a flowering time of 52-64 days, it's not the fastest out there, but good things come to those who wait!
It yields approximately 10-15 ounces per plant outdoors and 1-2 ounces per square foot indoors.
That's like having a lemony cash machine in your backyard!
Comparison of Alternative Strains to Rollins
If you're curious about other weed, here are some alternatives to Rollins.
Comparison Table
The table below shows genetics, effects and flavors of some similar strains including Rollinia, Lemon Bean, White 91, Red Line cannabis strain and Double Trouble.
| Name | Parents | Effects | Flavors |
| --- | --- | --- | --- |
| Rollinia | Hawaiian Sativa x Afghani | Happy, Relaxed, Euphoric | Sweet, Cherry, Tropical |
| Lemon Bean | Lemon Tree x Unknown | Energetic, Happy, Euphoria | Lemon, Citrus, Sweet |
| White 91 | The White x Chemdawg 91 | Relaxed, Happy, Euphoria | Earthy, Pine, Citrus |
| Double Trouble | Unknown | Relaxed, Happy, Euphoric | Spicy, Lemon, Pine |
| Red Line Haze | Haze x Unknown | Energetic, Creative, Cerebral | Sweet, Pine, Earthy |
So there you have it, the lowdown on the citrusy symphony, the Rollins.
Whether you want to grow, consume, or just chat about it at parties, this weed will leave a lasting impression.
As always, enjoy responsibly and happy toking!
FAQ
Is Rollins cannabis strain indica or sativa?
It is a 90% sativa strain.
What strain is Rollins?
It is a hybrid marijuana strain created by crossing the Lemon Tree S1 and Nigerian.
What strain do Jamaicans smoke?
They are most famous for smoking landrace strains that are native to Jamaica, such as Lamb's Bread.
What are the effects of the Rollins weed strain?
It is known for its rush of euphoria and energizing effects.
Written by Kodinov Ivan
Date: 2023-07-11 14:05:53