Blueberry Yum Yum Feminized Seeds Information
Tantalize your senses and uplift your spirits - meet Blueberry Yum Yum, the strain that checks all the boxes.
Picture this: a garden bursting with vibrant blueberry hues, a euphoric rush that lets you float through your day, and the scent - oh, that scent!
Trust us; you don't want to miss this.
Blueberry Yum Yum Strain Origin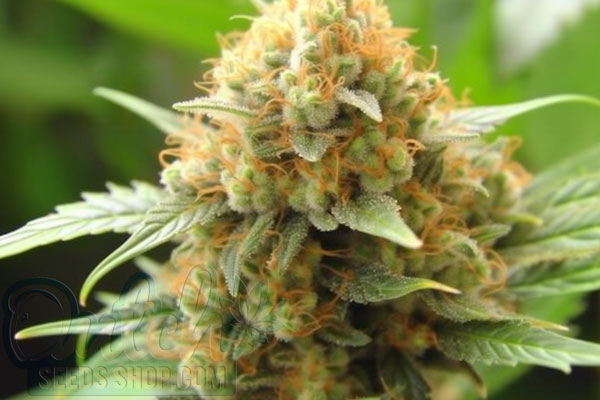 Hold on to your hats, folks!
Blueberry Yum Yum is the love child of Blueberry and Durban Poison.
That gives it an even split of 50% Indica and 50% Sativa, making it a true hybrid strain.
What does that mean for you?
Well, expect a balanced, all-around high that'll keep you guessing.
A sprinkle of relaxation and a dash of uplift effects - you've got yourself a unique cocktail.
Blueberry Yum Yum Weed Effects
Imagine biting into a ripe blueberry, but instead of just taste, you feel a wave of happiness and relaxation flooding through you.
Effects of Blueberry Yum Yum offer an uplifting clear mind experience, making you feel happy, relaxed, and even rush of euphoria.
That isn't your everyday high; it's a trip to cloud nine.
The first time you smoke its buds, you can expect dry eyes that will feel itchy, combined with a dry mouth sensation that may induce a cough for some
THC and CBD
Lock and load, we're diving into THC and CBD numbers.
Blueberry Yum Yum has THC levels ranging from 14% to 16% and CBD below 1.2%.
Great medical marijuana for those battling chronic pain or looking for an anxiety reprieve.
So, Blueberry Yum Yum has your back if you're after potency with a dash of potential therapeutic benefits.
Aroma and Flavor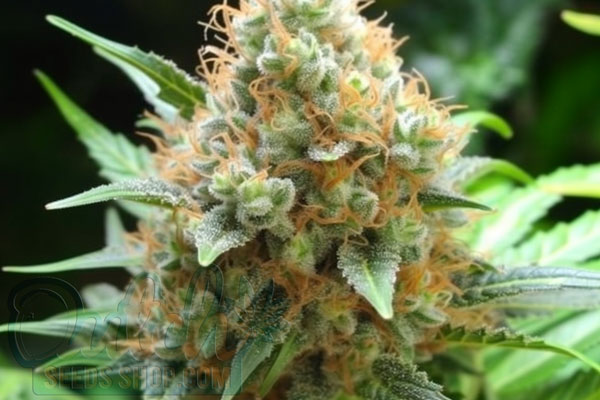 Talk about an olfactory rollercoaster!
As soon as you open that jar of buds, you're immediately met with a tantalizing fruity smell that feels like you're in a berry orchard.
Myrcene leads the terpene profile, lending a sweet, herbal note that plays well with its berry undertones.
β-Pinene and D-Limonene contribute a piney, citrusy background, offering a tang that teases the senses.
Let's not forget the presence of caryophyllene and phellandrene; these terpenes add an earthy spiciness, making the scent rich and multidimensional.
Now, let's talk flavor - oh boy, it's a symphony!
On the inhale, you're greeted by a burst of blueberry goodness.
Sweet and berry-like, it's almost like inhaling a berry smoothie.
And it doesn't stop there.
Notes of other fruits dance on your palate, giving you a full-bodied experience that screams indulgence.
Honestly, if you're a smoker who values a rich, fruity aroma and taste, Blueberry Yum Yum will be your new obsession.
Growing Blueberry Yum Yum Plants
Ready to try your hand at cultivating this blue-hued cannabis plants?
Well, get your gardening gloves and shovels ready.
Blueberry Yum Yum buds isn't just a joy to smoke; it's an absolute delight to grow.
And the best part? It's beginner-friendly!
Preferred Climate
Ah, climate, the canvas on which your grow op masterpiece is painted.
It thrives in a warm, sunny climate with well-draining soil.
Think Mediterranean getaways or lazy afternoons in the California sun.
Your plant will beam joyfully, almost like it's soaking up the rays on a sandy beach.
But hey, don't be discouraged if you can't offer a sun-kissed paradise.
You can still grow this remarkable strain indoor; just be mindful of the temperature and lighting.
For those of you dabbling in indoor cultivation, set up some quality grow lights and keep a consistent temperature.
It helps in mimicking that sweet, sweet natural sunlight.
Also, balance the humidity levels to avoid pesky molds and mildew, although rest easy - this strain has moderate resistance to those common annoyances.
Indoor and Outdoor Yield
Yield is the holy grail, the pot of gold at the end of the grower's rainbow.
Blueberry Yum Yum won't let you down, whether you're growing it in a covert closet or sprawling it across your backyard.
Indoors, you can expect a range of 0.8 to 1 oz/ft².
Now, for those free spirits growing this beauty outdoors, get ready to harvest a bountiful 11 to 13 oz per plant.
The key to achieving these numbers lies in your attention to detail.
Proper care, nutrients, and love - yes, plants like love, too - can dramatically influence your yield.
Given that this strain has an easy grow difficulty level and is resistant to common molds, it's ideal for first-time cultivators or experienced growers looking for a laid-back experience.
Flowering Time
The final countdown to those juicy buds!
It has a flowering time that ranges from 56 to 63 days.
In the grower's world, that's like a New York minute!
This relatively short flowering period means you'll be relishing the fruits of your labor sooner than you think.
But remember, these are average numbers, and several factors can tweak the timeline.
If you're growing indoors, techniques like the Sea of Green (SOG) can accelerate the flowering process.
On the flip side, outdoor elements like temperature fluctuations or less-than-optimal soil conditions might extend the wait.
Buy Cannabis Seeds for Sale Online
Ready for a grow-op that promises premium quality buds? Dutch Seeds Shop is your go-to.
We take pride in providing top-tier Blueberry Yum Yum seeds that assure you a weed crop worth talking about.
What sets us apart?
For starters, each batch of seeds undergoes rigorous quality checks.
You get genetics that are set to thrive, whether you're an indoor grower or taking your green thumb outdoors.
In the world of online seed banks, the Dutch Seeds Shop is a beacon of reliability.
How many times have you faced the disappointment of spurious seeds, right?
With us, you are assured autoflowering marijuana seeds and feminized cannabis seeds that have been praised for their ease of cultivation and high yields.
It's not just about growing cannabis seeds; it's about a lifestyle.
So what are you waiting for? Buy Blueberry Yum Yum cannabis seeds online today at DSS!
Free Shipping Worldwide - Including the USA
Who likes shipping fees? No one - that's who.
One of the biggest perks of shopping with Dutch Seeds Shop is our free worldwide shipping, including the USA.
We know how important it is to get your seeds in a flash, so we also offer a fast delivery option ranging from 2 to 5 days.
And remember, free seeds come with all orders over $100.
It's not just a purchase; it's a whole package deal designed to make your cannabis seeds cultivation journey as smooth as possible.
Similar Marijuana Seeds
If you're vibing with Blueberry Yum Yum marijuana strain but are curious about exploring other feminized strains with similar mojo, we've got you covered!
Let's dive into some cannabis strains that are like siblings from another mother plant.
These strains vary in yields, flowering time, and difficulty levels, but they're all worth your attention.
Blue Berry: This strain shares the blueberry Indica lineage. Unlike the 50/50 split of Blueberry Yum Yum. While Blueberry Yum Yum can deliver yields up to 13 oz per plant outdoors, Blue Berry strain generally offers a bit less but it is super easy to cultivate.
Bluniverse: If you're after a balanced hybrid like Blueberry Yum Yum, meet Bluniverse. This strain also has a 50/50 Indica-Sativa ratio but has a more complex flavor profile with hints of spice and cerebral effects. Yield-wise, you may find Bluniverse slightly less generous per square meter than Blueberry Yum Yum.
Pacific Blue: If you want to stick to the berry family but crave higher yields and THC, Pacific Blue is your go-to. With an 80/20 Indica-Sativa ratio, this one's great for nighttime smoke. But don't underestimate it; Pacific Blue's yields can outperform Blueberry Yum Yum's, mainly when grown outdoors and is also easy to grow.
Each of these strains brings something unique to the table, but they all keep it in the family with berry flavors, making them fantastic alternatives or companions to your journey.
FAQ
Is Blueberry Yum Yum a real strain?
Absolutely, it's as real strain as the berry bliss it promises.
What is the Indica to Sativa ratio of Blueberry Yum Yum strain?
It's a 50/50 hybrid strain, offering you the best of both worlds.
Is Blueberry Yum Yum a hybrid?
Yes, it's a balanced hybrid with an equal share of Indica/Sativa genetics.
What does Blueberry Yum Yum taste like?
Think of a berry pie fresh out of the oven - that's the flavor you can expect.