Cotton Candy Feminized Seeds Information
Ah, the irresistible allure of this marijuana strain - sweet, whimsical, and bringing back childhood memories with each puff.
But we're not discussing the sugary treat; we're diving into the whimsical world of feminized Cotton Candy Kush plants.
Don't miss out; let's unravel the tapestry of this magical strain.
Cotton Candy Strain Origin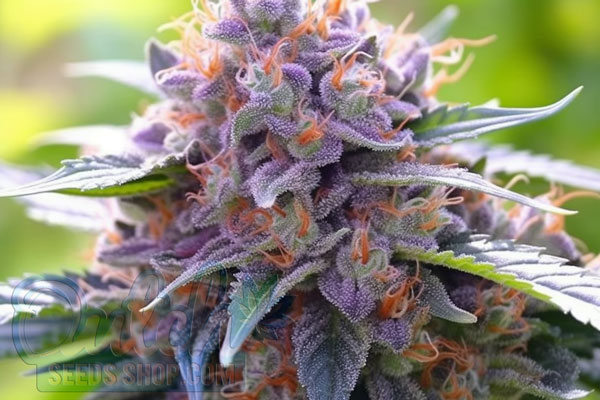 Meet the magic makers: Lavender and Power Plant.
This potent strain epitomizes balance and harmony, a perfect blend of 50% Indica and 50% Sativa.
Originating from the Lavender Indica and Power Plant strains, this marijuana packs a flavorful punch and a cerebral kick.
The genetic mastery behind this strain reveals a stunning resilience to pests and diseases.
We're talking about a plant as tough as it is tasty.
Cotton Candy Weed Effects
Imagine a burst of euphoria, just like biting into a cloud of candy at the fair.
This weed will make you feel happy, relaxed, and uplifted.
It's not just a party in your mind; It is known to have a wide range of medicinal benefits.
From combating depression and PTSD to relieving migraines and arthritis, this weed has got your back.
Negative effects you can expect are paranoia, dizziness, headaches, or even an increase in anxiety levels.
THC and CBD
Regarding cannabinoids, it knows how to play the game.
You're looking at THC levels ranging from 15% to 22%, while CBD levels hover below 1%.
Translation? A happy, uplifting experience with an edge of creativity and medical benefits but low enough CBD to keep you engaged with the world around you.
Aroma and Flavor
Have your senses awakened by the rich tones of berry, floral notes, and hints of skunk and cedarwood.
It has various flavors and aromas thanks to its terpenes: myrcene, pinene, and limonene.
The whiffs of citrus, floral sweetness, and a refreshing character will surely make your mouth water.
Growing Cotton Candy Plants
So, you're hooked on candy and itching to grow your own? Perfect timing!
Growing these delicious seeds is a rewarding journey that promises a stash of delicious buds.
But before you take the plunge, let's go through the basics.
Preferred Climate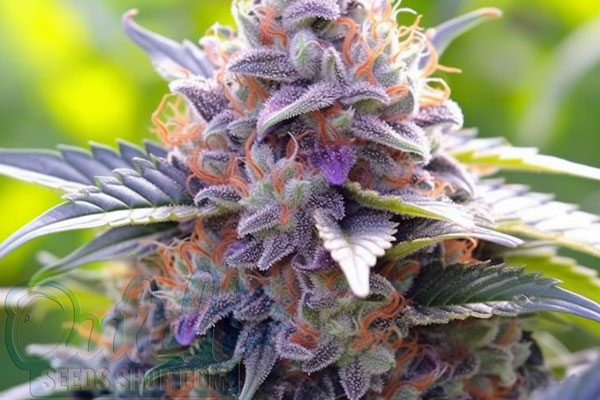 This plant prefers a mild climate, with temperatures that don't venture into extremes.
It's suitable for both indoor and outdoor cultivation.
While she's pretty forgiving and versatile, you'd do well to maintain a steady environment for optimum growth.
Factors like temperature, humidity, and sunlight need to be just right.
Balanced conditions are essential.
Indoor and Outdoor Yield
The yield is where this beauty shines.
Indoors, you can expect anywhere from 1.3 to 1.5 oz/ft² (42 to 50 grams per square meter).
Planning on an outdoor cultivation adventure?
Then prepare yourself for an impressive 30 to 40 oz per plant (850 to 1150 grams per plant).
Either way, you're in for a high yield!
Flowering Time
You're looking at a flowering time of 56 to 63 days, a moderate timeline that suits both impatient and laid-back growers.
Keep your eyes peeled for cues, as factors like your growing techniques can affect this time frame.
Buy Cannabis Seeds for Sale Online
Why wander aimlessly when you can buy Cotton Candy Kush seeds online from Dutch Seeds Shop?
With top-notch quality, fast delivery, and various seeds, it's your one-stop shop for all things weed.
Free Shipping Worldwide - Including the USA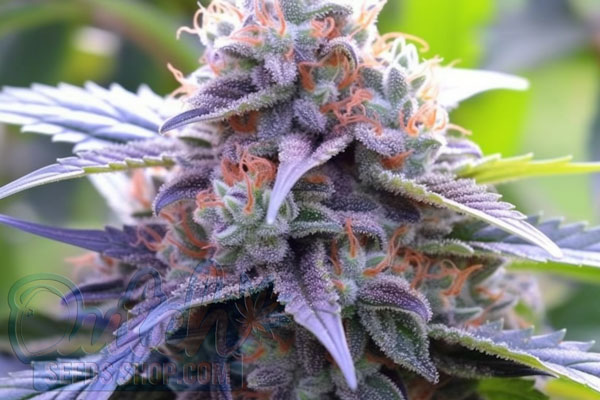 Ah, so you're set on growing the tantalizing feminized cannabis seeds and want them fast and without fuss.
Dutch Seeds Shop is rolling out the red carpet for you!
First up, we offer free shipping worldwide, including the USA, which is a sweet deal you won't want to miss.
That's right, whether you're in Amsterdam or Austin, your seeds will fly to you at no extra cost.
What's next? Oh yes, speed!
We know you're eager to start cultivating those delightful buds.
For those in a hurry, we offer a fast delivery option that gets your seeds to you in 2 to 5 days.
No more staring at your calendar or counting the days!
Last but not least, let's talk freebies.
When your cart totals over $100, we toss some free seeds to sweeten the deal.
Because let's be honest, who doesn't love a surprise gift, especially when it's more green goodness to grow?
Similar Marijuana Seeds
So, you're captivated by the allure of Cotton Candy Feminized marijuana seeds, eh?
But the world of weed is sprawling, and it's worth exploring alternatives to find your perfect match.
Let's delve into some cannabis options that share a kinship with our darling:
Blue Dream: This is a sativa-dominant powerhouse compared to Cotton Candy's balanced nature. When it comes to flowering time, Blue Dream usually takes a bit longer, often reaching from 60 to 70 days but it has high THC content and gives off a very strong citrussy aroma like grapefruit or lime.
Cotton Candy Cookies: A newer entry in the weed lexicon, it is an indica-heavy hybrid. In terms of aroma, it shares the sugary sweetness but infuses an additional cookie-like scent. Tanginess complements the pervading sweetness to make this a delicious smoke.
Pink Candy: Don't let the name fool you; Pink Candy is mostly indica. Although it prefers a warm climate, contrasting with Cotton Candy's love for milder conditions, it's a solid choice for those seeking relaxation.
Blueberry Cotton Candy: Think of this as fruity cousin. It's a sativa-dominant strain that offers a burst of berry goodness and long-lasting euphoric and cerebral effects. Yields can be pretty similar, but it usually finishes flowering phase a tad quicker.
This list should guide you in finding a cannabis strain that aligns closely with what you appreciate in weed.
Whether you're after specific effects or just want to diversify your grow-op, these options are worth considering.
FAQ
Is Cotton Candy Kush an indica or sativa?
It is a balanced hybrid comprising 50%/50% Indica-to-Sativa ratio.
What strain is Cotton Candy Kush?
It's a hybrid from a cross between Lavender Indica and Power Plant.