Kaya Gold Feminized Seeds Information
Welcome to the enchanting world of Kaya Gold, a strain that weaves a captivating tale from its roots to its sublime effects.
The perfect mix of tradition and innovation, Kaya Gold is like a seasoned artist making a contemporary masterpiece.
It's a roller-coaster journey, from its rich genetic lineage to its unparalleled effects.
Buckle up, and let's dive deep into this green beauty.
Kaya Gold Strain Origin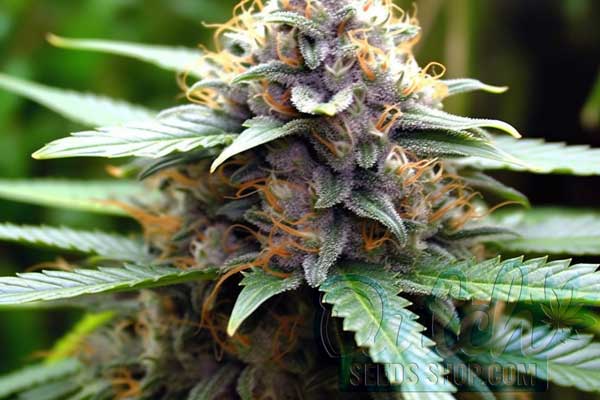 Bred from the legends - Skunk#1, Northern Light, and Master Kush - Kaya Gold carries an inheritance that few strains can boast.
It's not just the pedigreed lineage that makes it unique but also its perfectly balanced dance of genetics.
With a 20% indica and 80% sativa ratio, Kaya Gold seamlessly weaves the calm introspection of indica with the refreshing spirit of sativa.
The masterminds at Nirvana Seeds envisioned a robust yet aromatic strain tailored for rougher climates.
With Kaya Gold, they realized this vision, creating a strain that is both delicate in aroma and steadfast in growth, echoing its rich genetic tapestry in every puff.
Kaya Gold Weed Effects
Imagine a surge of creativity, a gentle nudge of mental clarity, and an embrace of physical relaxation - that's Kaya Gold for you.
As a sativa dominant strain, it shines bright, making your thought processes clearer, your body lighter, and the world a tad more colorful.
It is the perfect pick-me-up for that midday slump or the artist's block you've been battling.
THC and CBD
Dabbling in the THC range of 15% to 20%, Kaya Gold is versatile.
It can be your gentle muse in tiny doses or the profound guru in generous amounts.
The CBD, however, stays below 1%, keeping the entourage effect balanced.
This concoction makes it a go-to choice for both recreational users and those seeking solace from medical challenges.
Aroma and Flavor
Inhale deeply, and the earthy notes, a hint of incense, and a pungent kick embrace you.
Dive deeper, and the citrusy limonene dances on your palate, followed by the calming floral undertones of linalool.
Every puff is a journey through woody forests, citrus orchards, and fields of lavender.
Growing Kaya Gold Plants
Cultivating Kaya Gold is akin to nurturing a masterpiece.
With every day, every droplet of water, and every ray of sunlight, you're not just growing a plant; you're curating an experience.
An experience that promises resilience, generosity, and an aroma that can seduce even the most discerning noses.
Preferred Climate
Warm embraces - that's what Kaya Gold seeks.
A sunny temperament, with moderate humidity, is the playground where this strain thrives best.
Its robust nature means it can withstand minor hiccups, but the warmth? Non-negotiable.
Indoor and Outdoor Yield
For indoor enthusiasts, expect a bounty ranging from 1.1 to 1.3 oz/ft².
And if you let Kaya Gold stretch its legs outdoors, get ready for a whopping 15 to 20 oz per plant.
The generosity of this strain is unparalleled; treat it right, and it showers you with green love.
Flowering Time
Anticipation, they say, sweetens the reward.
And with Kaya Gold's flowering time spanning 49 to 63 days, the wait is a mix of excitement and promise.
As the days pass, watch in awe as the buds bloom, each more glorious than the last.
While the wait might test your patience, the sight of Kaya Gold in full bloom is a reward unto itself.
Buy Cannabis Seeds for Sale Online
The Dutch Seeds Shop is the answer when the heart yearns for quality.
Look no further if you're seeking Kaya Gold feminized seeds that epitomize excellence.
With us, it's not just a transaction; it's a promise of unparalleled quality, unmatched vigor, and an experience that stays with you.
So, why choose Dutch Seeds Shop for your Kaya Gold seeds? It's simple.
We don't just sell seeds; we curate experiences.
Every seed is a testament to our commitment to quality, and with Kaya Gold, this commitment shines brighter than ever.
Free Shipping Worldwide - Including the USA
Dutch Seeds Shop doesn't just cater to your cannabis cravings; we redefine convenience.
Whether you're across the street or across the globe, our seeds reach you.
Free shipping worldwide, including the USA, is our nod to your trust in us.
And if your love for Kaya Gold takes your order over $100, we shower you with free seeds.
We also offer a fast delivery option ranging from 2 to 5 days.
Reliable and absolutely free shipping with Dutch Seeds Shop is as golden as Kaya Gold.
Similar Marijuana Seeds
While Kaya Gold is in a league of its own, the wide world of cannabis offers other tantalizing strains that are worth exploring.
Let's delve into how some of these strains stack up against our golden champion:
Wonder Woman: This strain is like the superhero of the cannabis world - strong, captivating, and reliable. Compared to Kaya Gold, Wonder Woman might offer a slightly more intense body relaxation, but it keeps up with the cerebral buzz that Kaya is known for.
Malawi Gold: A taste of the wild African terrain, Malawi Gold is exotic, with a deeply rooted history. While Kaya Gold thrives in rougher climates, Malawi Gold demands more warmth and care, offering a more citrusy aroma against Kaya's earthy notes.
AK-47: Do not be fooled by its fierce name; AK-47 provides a serene, peaceful high. While Kaya Gold is about balance and versatility, AK-47 leans more towards a profound cerebral experience, making it perfect for those introspective evenings.
FAQ
Is Kaya Gold indica or sativa?
Kaya Gold is a sativa-dominant strain with an 80% sativa and 20% indica ratio.
How much does the Kaya Gold strain yield per plant?
Kaya Gold can yield from 15 to 20 oz per plant when grown outdoors.
What is the effect of the Kaya Gold strain?
Kaya Gold offers a blend of mental clarity, creativity, physical relaxation, and upliftment.