Red Kush Auto
Red Kush cannabis seeds contain genetics of two highly sought-after strains: Red Kush and Ruderalis.
Together, these two cultivars produce compact plants capable of flowering automatically.
This seeds produces an indica-dominant plant that grows as an autoflower.
That means it goes through different phases of life automatically and is ready to harvest in as few as two months.
Red Kush is plant known for its fantastic aroma and therapeutic effects.
Kush family strain seeds can be grown either indoors or outdoors and thrives in warm, sunny climates, producing average of 300-450 g/m2 (1 to 1.5 oz/ft²) indoors and 50-200 g/plant (2 to 7 oz per plant) outdoors.
This weed strain is perfect choice for relaxing after long day, as it quickly soothes mind and body without making you fall asleep.
Some professional users compare effects to drinking glass of wine on an empty stomach.
Red Kush strain has THC content of about 20% and moderate CBD content of about 0.5%.
This autoflowering strain also has good terpene profile, which offers blend of fruity and woody flavors with earthy notes.
As with any Kush strain, Red Kush delivers distinctive aroma.
In this case, aroma is mixture of earthy tones, sweet notes, and woody scents.
When you fire up joint or put flame to bowl, you'll inhale hints of fruity sweetness blended with spicy notes and sharp tang of Kush terpenes.
Flavor is similar but even more powerful. You'll taste flavors such as kush and mango, with notes of pine needles and spicy lemonade on your tongue.
Packed with flavor and smell, Red Kush autoflower is cannabis experience that engages all five senses!
Red Kush Autoflower Seeds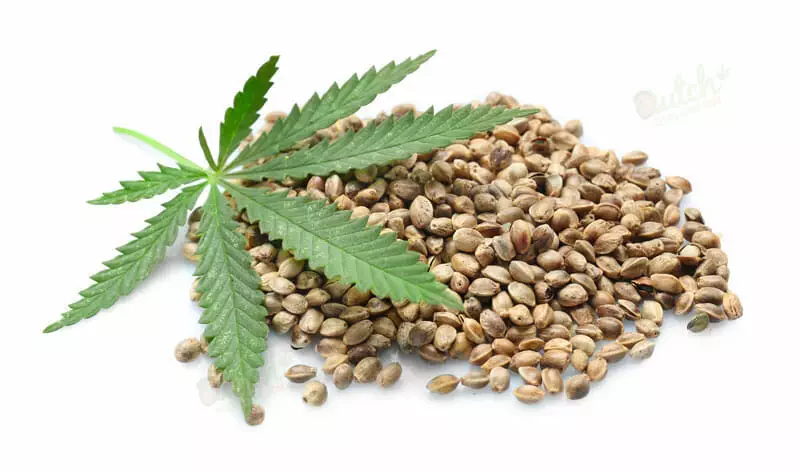 Red Kush isn't your typical autoflower strain, and we think that's awesome.
This indica-dominant hybrid is perfect for relaxing at end of day but has enough sativa influence to prevent sleepiness. Kush has moderate THC levels and can grow with little effort, making it ideal for beginner growers.
However, experienced cultivators will love its heavy yields from small footprints.
Kush is plant that is loved by many and revered by few.
Its flavor and aroma are nothing short of divine, requiring only brief encounters to get hooked for life. Growers love it for its stability, requiring little maintenance and producing yields worthy of reverence.
Our autoflowering seeds let you enjoy strain's awesome effects in less time – with less effort!
They grow quickly, transforming from seedlings to bud-bearing beasts delivering potent flowers within weeks.
Origin of Red Kush
Breeders produced Red Kush cannabis seeds with high-performing indica and sativa genetics to create unique blend.
They started with original plant, which they brought down to 20% sativa content. That ensures that plant retains its famous deep shades of red and purple colors, as well as its complex flavors.
Next, they brought in ruderalis genetics to slightly reduce THC levels while improving Branching Index (BI).
Kush is indica-dominant variety known for its potent effects and aromatic scent.
Although it was originally bred as an indoor plant, Kush seeds eventually made their way outdoors due to their autoflowering characteristics.
Red Kush cannabis seeds are one of most popular auto seeds in DSS line, with hundreds of rave reviews from customers.
It offers pleasant smoking experience with sweet fruit flavors that blend well with earthy notes found in original cultivar.
Genetic of Red Kush Auto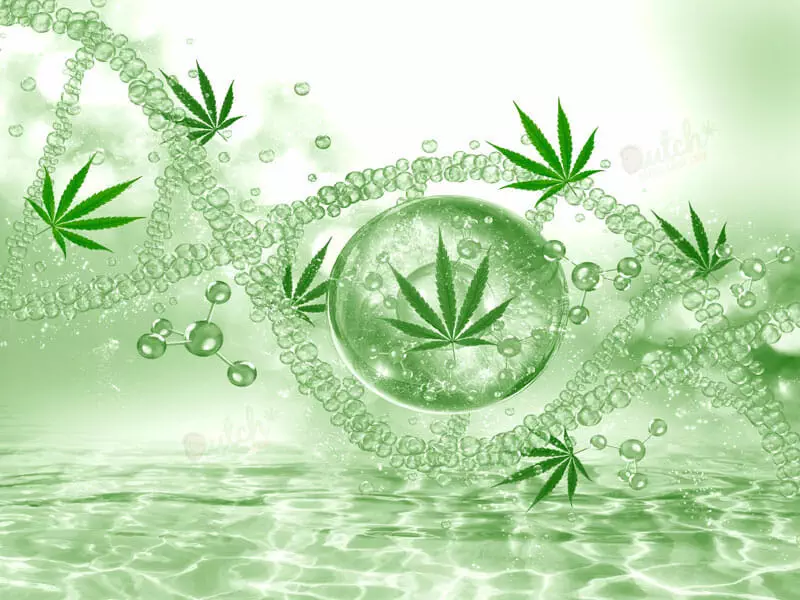 Red Kush Cannabis Seeds are cross between well-known Red Kush and ruderalis.
Ruderalis is praised for its automatic blossoming ability and sturdiness, while Red Kush is famous for its strong effects and distinctive red and purple colors.
These two strains are combined to create plant that is quick to produce high-quality buds in short amount of time.
While both are indica dominant, they each offer slightly different traits that blend nicely when bred together.
Typically, autoflower seeds exhibit less genetic stability than photoperiod seeds.
That is due to their "tricky" breeding history. When selecting autoflower seeds, we screen for stable phenotypes and take multiple samples from different strains.
We do this to increase chances that fem phenotype will be present in each sample, which increases strain's stability.
Red Kush Strain Phenotypes
Red Kush Cannabis Seeds phenotype expression varies, and some show characteristics inherited from both Red Kush and Ruderalis parents.
This variety is brought about by unique genetics of each seed, so it's important to choose seeds from reliable sources to guarantee stable genetics.
Red Kush cannabis seeds produce strains with similar characteristics to their photoperiod counterparts.
However, minor variations are bound to occur due to their rapid life cycle.
Some phenotypic variations you might notice include:
Larger leaves
Longer internodes
Taller stature
Auto Red Kush Grow Guide
These autoflower seeds can be germinated using variety of methods.
Once your seeds have sprouted, it's time to transplant them into their final growing medium.
Whichever growing medium you choose, you want to provide proper nutrition and water to help your plants grow large and healthy.
Soil plays critical role in determining final quality and quantity of buds you produce.
Begin by assessing your soil's pH, nutrients, and mineral content.
Next, add organic matter to your soil. This improves air and water holding capacity, increases nutrient availability, and promotes healthy microbial life.
After preparing your soil, you need to sterilize it before planting your seeds.
Kush autoflower plant is relatively lightweight and flexible, making it easy to move. Therefore, it is necessary to maintain even moisture across entire plant.
Use these tips to water Kush autoflower effectively:
To initiate flowering, reduce watering to every other day.
Your plant needs more water in hot and dry climates. Water twice week in these areas during vegetative phase and then reduce to once week when buds begin to develop.
Ensure pot has good drainage, as overwatering results in root rot. Pour few inches of gravel (pea gravel or coarse sand) at bottom of pot for adequate drainage before adding your soil mix.
Do not completely saturate soil with water, as it can lead to mold and mildew if plants are not moved into shade quickly enough (especially in humid environments). Hydrated soil feels light and crumbly, almost like granular sugar texture.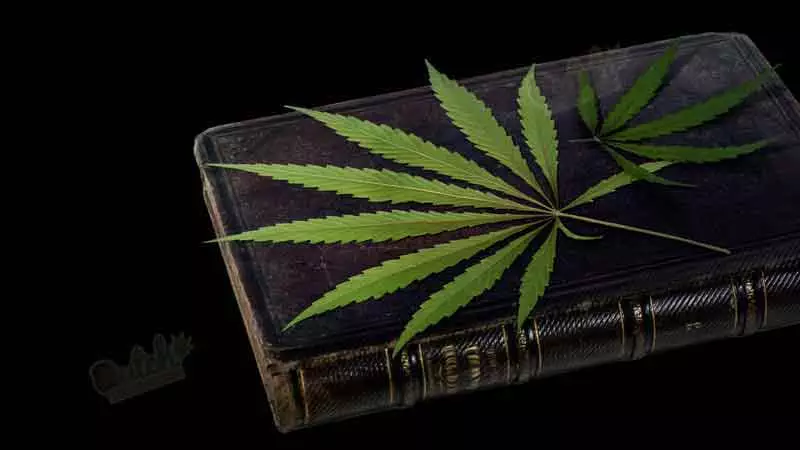 Preferred Climate
Kush autoflower prefers Mediterranean climate with mild temperatures. Therefore, they are best grown indoors as they require controlled environment.
In addition, this marijuana prefer slightly higher humidity of around 50-60% for optimal growth.
Also, following temperature ranges will help prevent or minimize common plant diseases and pests:
Preflowering: 64-80F (18-27C)
Flowering: 65-80F (18-27C)
Harvest: 70-80F (21-27C)
This autoflower can thrive in most climates, excluding extreme conditions.
For plant to flourish, climate must be at least 60 degrees Fahrenheit (15 degrees Celsius).
Feeding Plants
Similar to its photoperiod counterpart, autoflower infuses body with powerful effects.
However, you must ensure its needs are met to produce maximum potential.
With that in mind, we suggest giving your plant:
Marijuana Fertilizer
Nutrient Powder
Plant Protector
These are most essential nutrients any plant needs.
Your autoflower weed plant will respond well to B-52 Fertility Program as well. It contains three essential macronutrients that promote growth and help increase yields.
Flowering Time and Yield of Strain Seeds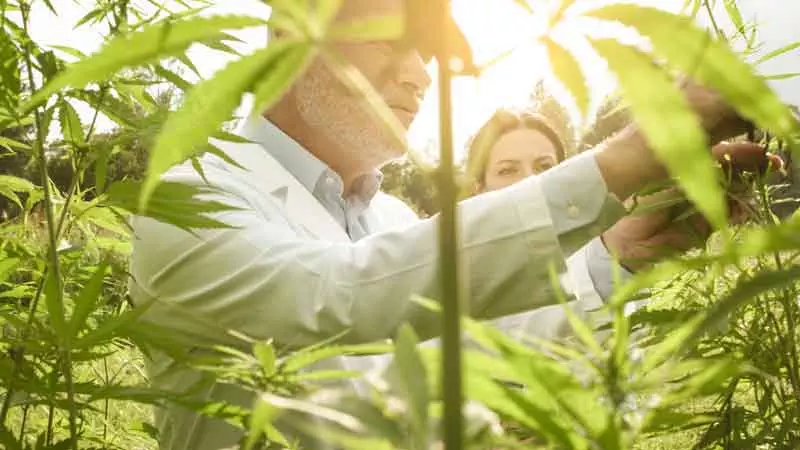 Kush Cannabis seeds have typical indica characteristics.
They develop broad, sturdy buds that produce significant amounts of dense trichomes.
This autoflower seeds are going to flower automatically in 7 to 8 weeks.
Yields are high for their size and flowering time is impressively short—ideal for cultivators aiming for maximum output.
Outdoor growers can expect yields from 2 to 7 ounces per plant, while indoor growers can harvest up to 1.5 oz/ft².
Auto Seed Bank
Cannabis autoflowering seeds are sold through autoflower seed banks, which can be found online or at real-life locations.
They provide large variety of autoflower cannabis seeds, giving growers choices between different genetic origins, growth patterns, and potency levels.
To guarantee genetics and quality of seeds being acquired, it is crucial to use reliable autoflower seed banks.
When selecting autoflower seed bank, there are several things to consider, including seed quality, customer service, shipping options, and costs.
It's critical to be informed of local rules and regulations because legality of autoflower seeds and seed banks differs by area.
Reading consumer reviews and feedback can also give you important information about dependability and satisfaction of various seeds rated banks.
Seeds From Europe and USA
There are several reputable and top seeds rated banks in Europe.
One of them is Dutch Seed Shop; our company offers a variety of marijuana seeds, including autoflower seeds. We have reliable track records and provide discreet shipping worldwide.
Unlike USA, most other countries have more restrictive laws when it comes to growing marijuana, so bank seeds USA tend to focus on quality rather than quantity. This allows them to produce high-quality cannabis seeds that are 100% legal.
Buy Cannabis Seeds Online from DSS Today!
Dutch Seeds Shop is proud to offer top, from best seeds rated bank, premium-quality Kush Auto Seeds to our customers.
To online buy Kush Auto or some CBD seeds, please select variant and add it to your cart.
You can buy Kush Autoflower Seeds online of 5 or 10 seeds per pack!
Guarantees from Dutch Seeds Shop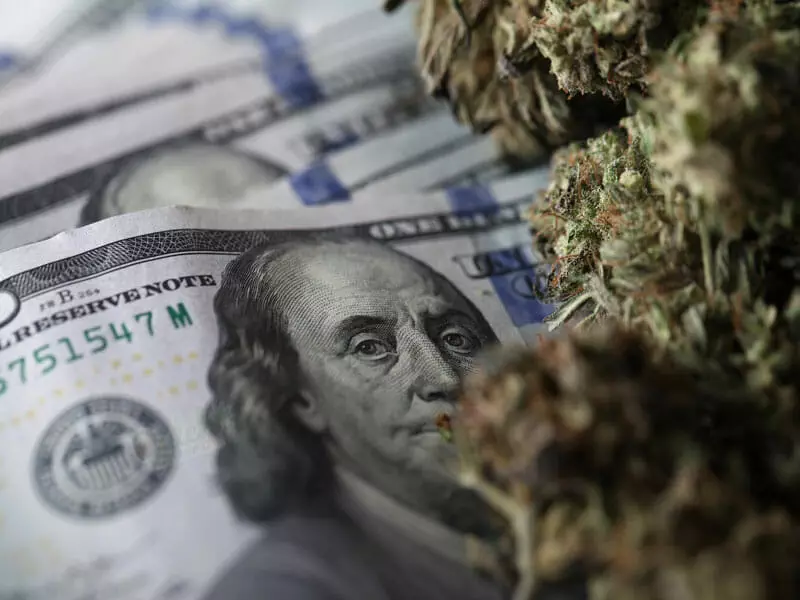 We offer an impressive guarantee that covers our seeds in every way imaginable.
Free shipping for orders above 100$;
Discreet packaging;
GPG verified company;
Guaranteed arrival of your order;
Guaranteed germination rate of your weed seeds.
The Experience of Smoking or Consuming Red Kush Strains
Kush Autos cannabis seeds produce plant that is one of most pleasant on market.
It carries high THC levels and contains very little CBD, so it's one to go easy on if you're new to marijuana.
It hits fast, and effects are strong almost immediately after first puff.
Feeling is mentally stimulating and may lead to bouts of laughter or creativity for some users.
This Kush is excellent for relieving pain, anxiety, stress, and depression in small doses but may have opposite effect when consumed too much.
Users report feeling very relaxed and happy while using this bud. It tends to produce euphoric feelings rather quickly, so users make sure they are ready for experience before lighting up.
Also, it produces feelings of relaxation in all parts of body, allowing muscles to unwind after long day or hard workout.
Increase in positive feelings, while all negativity seems to disappear instantly.
Uses for Red Kush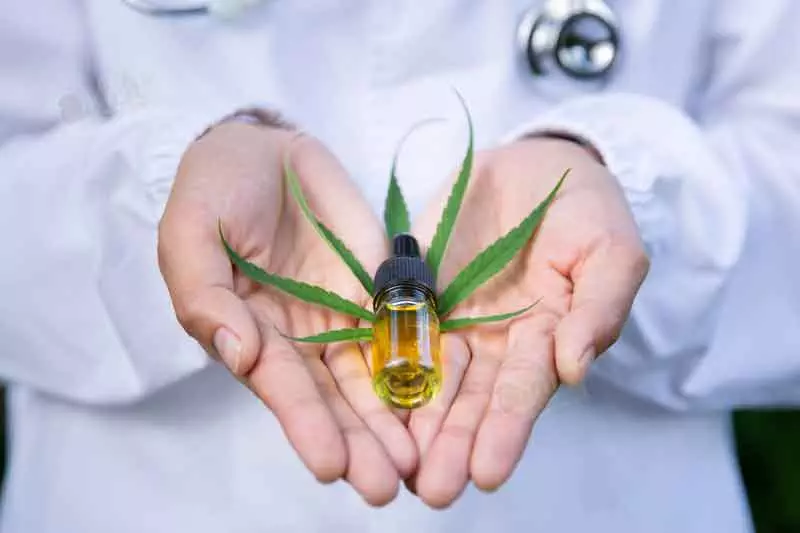 Kush plant is indica dominant offering that brings powerful body sensations.
With such strength, it's no wonder why it's favorite among medical marijuana patients.
It relieves aches and pains well and helps with stress, muscle spasms, and migraines.
Its calming properties are also good for sleep issues. This makes it helpful in dealing with insomnia or helping someone get needed rest after long day.
Kush can also help soothe abdominal issues like cramping or nausea, making it good choice for those suffering from loss of appetite related to cancer treatments or chronic sickness.
With effects that come on quickly, this Cannabis is perfect when you need to calm down right now!
This plant helps relax mind and body, leaving its users feeling uplifted yet peaceful.
Users experience both physical and mental relaxation.
Smell and Taste of Red Kush Auto Fem
Smell of this Kush Autoflower is anything but subtle. It fills room with pungent aroma of kush-like flowers.
If you like deep, rich scents filled with notes of earth and spicy pine, you'll love this cannabis smell.
You'll notice distinct woodsy notes in aroma, which serve as backdrop to earthy undertones and sweet herbal touches.
Kush tastes just as amazing as it looks. You'll experience an explosion of flavors encompassing notes of earth, fruit, and sweet accents.
On inhale, you get pleasant taste of berries that fills your mouth with smooth sensation.
Exhale follows suit with spice and kush-style sweetness that sticks to tongue.
Similar Alternatives of Red Kush Weed Seeds
If you like Kush Autoflower, you'll also love these popular, similar weed seeds!
Panama Red
If you are fan of Kush Autoflower, you are going to love this gorgeous plant.
Both contain high levels of THC.
Another similarity is that both strains are famous for their potency and unique terpene profile.
Panama Red has distinctive sweet, earthy, and herbal aroma that is pleasing to nose, while Red Kush's signature kush scent will please your senses.
While both boost energy, Panama Red helps with specific types of fatigue, while Red Kush helps with all-over body fatigue, anxiety, and general stress.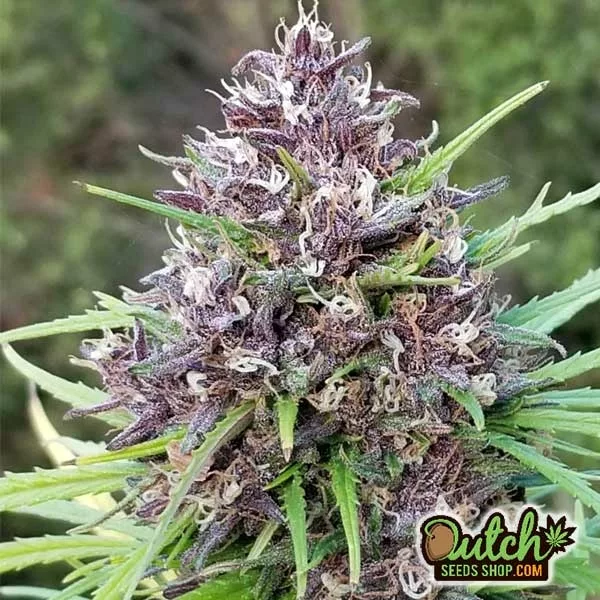 Purple Haze
Purple Haze weed seeds also belong to Indica dominant hybrids.
Both share similar sweet, earthy aroma with slight touch of spice. Existing flavors are complimented by taste of fruits, making it very easy to recognize both strains just by smell.
Both can induce powerful body highs that are great for relaxing on couch as evening goes on or winding down before bedtime.
Also, you can expect similar level of sedation when enjoying either plant.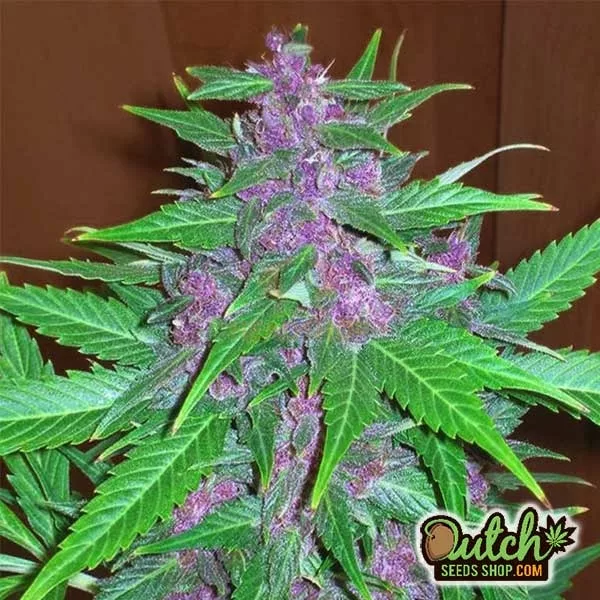 Red Poison Auto Weed Seeds
Both are award-winning indicas that excel in flavor and potency.
Both boast THC content of around 20%, while CBD level is low at 0.5%.
Purple color, density of trichomes, and kush characteristics are what make these two cannabis seeds so similar.
Both deliver full-bodied euphoric high that is up there with best purple kush strains.
Red Critical Auto Seeds
If you are looking for an autoflowering plant packed with THC, just like Red Kush Auto, check out Red Critical Auto.
Red Kush and Red Critical have few things in common.
Both of them are high-yielding strains that are capable of producing very potent weed, and both have indica dominance and are relatively easy to grow.
Red Skunk Auto Seeds
Red Skunk features same bushy structure as Red Kush.
Both are great for beginners, thanks to their short flower period, high potency, and easy growth.
Both seeds produce red weed with THC levels above 15%. In addition, both contain low CBD levels.
Bloody Red Kush
Bloody Kush cannabis seeds share lot of similarities with Red Kush Auto.
Both strains originate from classic indica landrace, producing earthy, kush flavors in your smoke.
However, Bloody Kush features more fruity notes in taste, along with tangy flavor that lingers on palate.
Lastly, similarly to original, Bloody version is easy to grow and produces incredibly potent flowers.
Rainbow Red Kush
Rainbow has fragrant aroma that combines sour, citrusy notes with tropical fruits and spice.
Like original Red Kush, this hybrid is an indica-dominant hybrid with an average THC concentration of 19% and low CBD levels.
Some similarities between Rainbow and Red Kush Autoflower are High THC levels, flowering time, easy growing requirements, and size.
Red Devil Kush
Apart from sharing similar name, Red Kush and Red Devil have lot in common.
Both are also indica-dominant strains that deliver powerful effects. They both contain around 20% THC and are known for their aroma.
Both Red Devil and Red Kush Cannabis have deep, true-red flowers.
Stalks and branches are dark green in color. Branches are thick with lots of bud sites.
Watch out for buds that grow close together. Newbies might find difficulty pruning these areas during maintenance stage.
Bubblegum Rainbow Kush
Bubblegum Rainbow Kush is marijuana that also belongs to indica realm.
As such, users can expect mellow body high accompanied by traditionally fruity kush flavor.
Users love this flower for its effects, which hit almost immediately.
It's great for stress relief, pain relief, as well as mellowing out yourself before bed or during day.
Bubblegum has similar THC and CBD contents as Red Kush Auto.
Red Dwarf Auto Seeds
Apart from both being indica dominant strains, Red Kush and Red Dwarf are also similar in regards to their growth patterns, expected yields, and preferred climates.
Both of these marijuana seeds can flourish outside or indoors (depending on preference) with similar flowering times and maximum yields.
Red Jack Auto Seeds
Besides being two of our most popular strains, Red Kush and Red Jack have a lot in common.
Firstly, both are indica-leaning hybrids with low CBD levels and massive amounts of THC.
Secondly, both grow to similar heights indoors.
Lastly, both are easy to grow for beginners with extremely high yields!
FAQ
Here are some frequently asked questions and answers!
Can I grow Red Kush cannabis seeds outside?
Yes, you can grow Kush autoflowers seeds outside, but be aware that these strains are short in height.
What is best way to nurture my Red Kush cannabis seeds once they start germinating?
Once your kush seeds start germinating, you need to move them to separate pots for each plant.
Please refer to our auto seeds germination guide for more information on this topic.