Vanilla Kush Feminized Seeds Information
Ready to take your cultivation game to new heights?
Look no further than Vanilla Kush cannabis seeds - a go-to choice for a sensational experience and rockstar growing traits.
It's the real deal, no gimmicks, and it's available right here.
Get your hands on it before everyone else does!
Vanilla Kush Strain Origin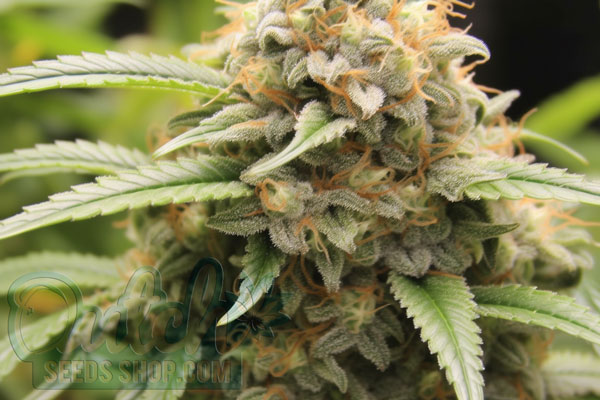 Bred from a combination of Afghani and Kashmir origin South Asian Indica, this feminized plant showcases the rich lineage of its forebears, masterfully crafted by breeders at Barneys Farm.
Its 70% Indica and 30% Sativa genetics are inherited from these sturdy, resilient plants.
If you're into weed with a legacy of potency, you've found your match!
Vanilla Kush Weed Effects
The effects are overwhelmingly sedative.
Prepare for a ride through sensations of long lasting euphoria, and a final stop at a happy, sleepy, relaxed destination.
This gem is renowned for alleviating stress, insomnia, depression, muscle tension and chronic pain and was even recognized at the 2009 High Times Cannabis Cup for its potency.
THC and CBD
If you're a THC lover, this plant won't disappoint, with levels ranging from 19% to 20%.
However, CBD levels fall below 1%, so don't expect a balanced cannabinoid profile here.
The high tetrahydrocannabinol content makes it particularly effective for pain management, appetite stimulation, and even aiding bowel function.
Aroma and Flavor
Imagine walking through a field of lavender with a scoop of vanilla ice cream.
That's how this one of the most fragrant plants treats your senses.
With a flavor profile that includes creamy and sweet vanilla, and a dash of spice, this floral marijuana offers multi-dimensional flavors that are hard to resist.
Growing Vanilla Kush Plants
If the prospect of yielding full-flavored and potent, low maintenance, and absolutely divine weed in flavour excites you, then you're in for a treat!
This plant is more than just a pretty flower; it's a grower's dream come true.
Preferred Climate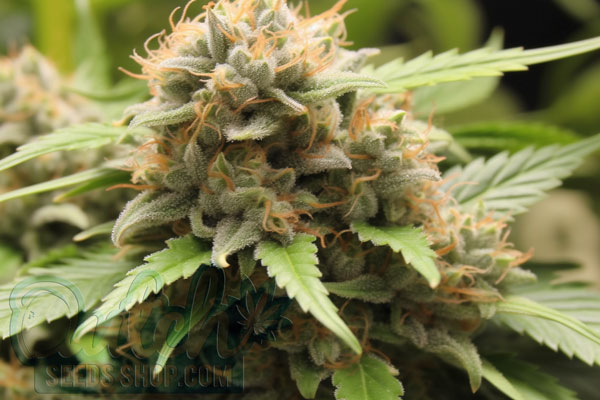 It is a sun-lover, thriving best in warm climates.
However, its sturdy genetics make it resistant to molds and diseases, giving you a bit of leeway with outdoor cultivation.
So whether you're in sunny California or facing unpredictable weather elsewhere, this is a robust choice.
Indoor and Outdoor Yield
This strain is a reasonably generous producer, boasting harvests ranging from 1.3 to 1.5 oz/ft² indoors, and outdoor from 18 to 21 oz per plant.
It's important to note that it's well-suited for Sea of Green cultivation methods due to its short stature.
Flowering Time
Expect to be greeted by beautiful buds and dense colas within 56 to 63 days.
This relatively fast-flowering time means you can enjoy your hard-earned resin coated buds sooner rather than later.
In short, if quick flowering and impressive harvests are your jam, this is the strain for you.
Buy Cannabis Seeds for Sale Online
Time's ticking, green thumbs and connoisseurs alike!
Why settle for less when you can plant your own Eden of top-shelf Vanilla Kush right in your backyard with little effort?
At Dutch Seeds Shop, we're not just selling seeds online; we're offering a chance to cultivate your own euphoria your way.
Free Shipping Worldwide - Including the USA
Hold on to your seats - this isn't a drill.
You heard that right: free worldwide shipping, baby!
And yes, that includes all of you amazing growers in the USA.
We want nothing to stand between you and these dreamy seeds.
What's even cooler? We offer a fast delivery from 2 to 5 days.
Oh, and did we mention that orders over $100 come with free seeds?
Plant more, stress less - Dutch Seeds Shop has got you covered.
Similar Marijuana Seeds
If this plant has piqued your interest, a whole world of similar strains is just waiting for you to explore.
Pacific Blue: This strain offers a comparable indica-dominant profile, but has a slightly quicker blooming time, making it great for impatient growers.
Reeferman: Less robust in production but equally easy to grow, Reeferman shares Vanilla Kush's resilience to diseases and molds.
Pine OG: While more sativa-dominant, Pine OG brings you an invigorating high with its own set of therapeutic applications.
Strawberry Kush: Boasting a similar tetrahydrocannabinol range, Strawberry Kush offers a fruitier taste and aroma, making it a delightful alternative for those wanting to experiment.
Blueberry Kush: If you're after a similar therapeutic experience, Blueberry Kush steps up with high tetrahydrocannabinol levels and an even more intense body high.
FAQ
Is Vanilla Kush strong?
Absolutely, with high THC levels between 19% to 20%, it packs a punch.
Is Vanilla Kush a sativa or indica?
It's predominantly an indica-dominant hybrid, featuring a 70%/30% Indica-to-Sativa genetic makeup.