Bubble Gum Feminized Seeds Information
Get ready to embark on a sensory journey filled with sweet sensations and uplifting vibes.
Bubble Gum Seeds are here to make your growing experience both easy and rewarding.
Whether you're a newbie or a pro, these seeds are calling for you.
Time is of the essence; dive into the world of this weed now!
Bubble Gum Strain Origin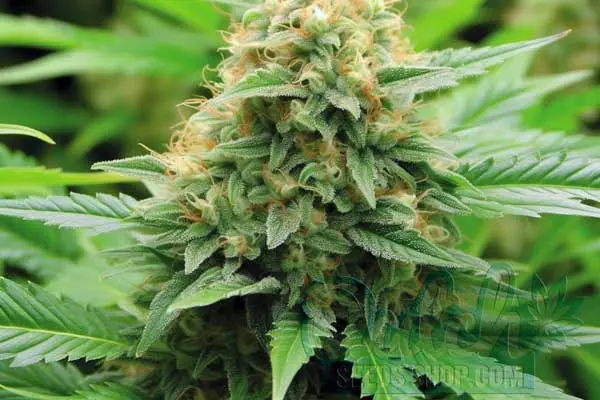 This cannabis finds its roots in Indiana as the illustrious Indiana Bubblegum.
Its parents are shrouded in a fragrant mist of mystery, but its qualities are nothing short of mesmerizing.
Combining 55% Indica and 45% Sativa, it boasts a balanced, intense, and soothing high.
Famous for its sweet, bubblegum-like flavor, this is not just another weed; it's a unique experience that's gained awards and recognition worldwide.
This sweet and aromatic marijuana also went on to garner quite the reputation, winning awards at the High Times Cannabis Cup in 1995 and 1999.
Bubblegum Weed Effects
The Bubblegum strain is an explosive blend that never fails to capture the senses. 
With a 55% indica and 45% sativa mix, this strain offers an exquisite harmony that generates both intense and euphoric sensations.
Bubblegum may be your lifeline to happiness and creativity.
Whether you're feeling down or struggling with a creative block, this strain has your back.
Its uplifting properties might turn your day around in minutes, infusing your mind with creative thoughts and letting your imagination run wild.
The intense happiness it brings is perfect for a day off or a fun evening with friends.
If you need relief from chronic stress, anxiety, pain, or headaches, it offers a helping hand.
It's widely recommended for medicinal purposes and has been known to treat migraines, muscle spasms, and back pains.
Feeling down or suffering from insomnia?
This cannabis strain is here to elevate your mood and aid in treating depression and insomnia.
The balance of indica and sativa ensures a comprehensive, feel-good experience, making it an excellent choice for therapeutic use.
THC and CBD
The magic of it's effectiveness lies in its THC levels ranging from 18% to 23%, with CBD levels below 1%.
This combination offers both potent effects and therapeutic benefits that many cultivators and smokers love.
This provides an excellent high that's enjoyable without overwhelming the senses.
A balanced content ensures that users experience the vibrant, energetic feelings associated with sativa while also enjoying the relaxing, body-centered effects typical of indica.
Whether you need it to brighten your mood or help with chronic pain, the potency in this strain makes it super versatile.
Though the cannabidiol content is below 1%, it still plays a crucial role in the overall experience.
Cannabidiol acts as a buffer to THC content more intense effects, creating a more balanced and enjoyable high.
It's like having the best of both worlds in one delicious, bubblegum-flavored package.
The cannabidiol contributes to its ability to alleviate various ailments like depression, anxiety, and pain, making it a strain worth trying.
Aroma and Flavor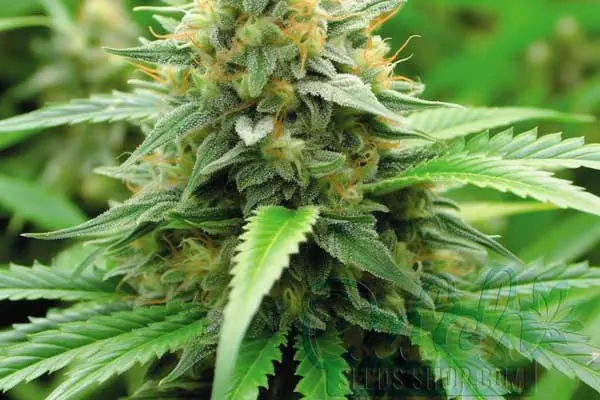 Aromatic show stars of BG are myrcene, caryophyllene, and pinene.
These terpenes present a mesmerizing fusion of herbal, pine, and peppery qualities.
It's nature's aromatic orchestra, with each terpene playing a delightful tune.
A whiff of it's unique aroma is enough to get you hooked.
It's an excellent choice for those who love strong scents and flavours with character.
The floral and fruity notes, combined with a hint of berry, sweet candy bubblegum, and underlying peppery undertones, create a complex and compelling olfactory experience.
With flavors ranging from berry and fruit to sweet bubblegum, this is a delightful treat for your taste buds.
The blend of delicious flavors makes for an unforgettable smoking experience, leaving you with a taste that lingers pleasantly long after.
Whether you're a seasoned smoker or trying it for the first time, the taste will indeed become one of your favorites.
It's not just a flavor; it's an experience that encapsulates the essence of fun, deliciousness, and good times.
Growing Bubble Gum Plants
Elevate your gardening journey with Bubblegum plants, where easy to grow plant meets extraordinary yield.
These small yet robust plants offer a cultivation experience that's filled with excitement and anticipation.
But watch out for rot and molds; these beauties need proper care!
Preferred Climate
This plant thrives in warm climates where sunlight and dry conditions prevail.
While plants are resilient and adaptable, they can be sensitive to excessive humidity and dampness, leading to molds.
Ensuring a dry and sheltered environment, either indoors or outdoors, is vital for a successful harvest.
Indoor and Outdoor Yield
When it comes to high yield, this plant doesn't shy away.
Indoors cultivators can expect anywhere from 1.2 to 1.4 oz/ft², while outdoor cultivation can result in a whopping 18 to 21 oz per plant.
Factors like proper lighting, nutrient content, and expert care can further amplify these figures, making it a truly rewarding strain to grow.
Flowering Time
The weeks of flowering ranges from 8 to 9 weeks, a relatively quick period that allows for a prompt harvest.
Techniques such as topping and pruning can affect this flowering period, enabling cultivators to customize their approach for optimum yield.
Buy Cannabis Seeds for Sale Online
Your gateway to the delightful world of cannabis seeds is just a click away.
With Dutch Seeds Shop, you're not just buying seeds; you're investing in quality, trust, and a lifetime of growing joy.
Experience the best that weed offers, and let these seeds with high germination rates be your companion in this thrilling adventure.
Free Shipping Worldwide - Including the USA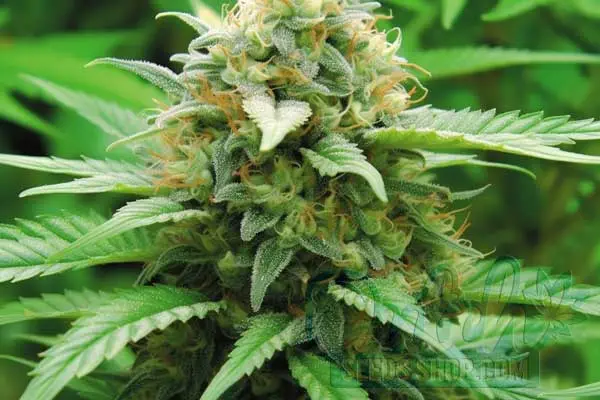 When you buy Bubblegum feminized seeds from Dutch Seeds Shop, you're not only choosing quality but also enjoying the convenience of free shipping worldwide, including to the USA.
That's right, no extra costs for shipping, no matter where you are!
Plus, if you're looking to get your hands on these amazing seeds even sooner, we at Dutch Seeds Shop also offer a fast delivery option from 2 to 5 days.
That ensures that your seeds arrive when you need them, whether you're an eager beginner or a seasoned cultivator in need of a quick restock.
Also, don't miss out on the free seeds on all orders over $100, adding even more value to your purchase.
It's not just about the seeds; it's about a hassle-free and cost-saving experience tailored to you.
With Dutch Seeds Shop, you're in great hands!
Similar Marijuana Seeds
For those captivated by Bubblegum's buds sweetness and robust flavors, there are other strains worth exploring.
Each comes with its unique characteristics, but all share a touch of the candied essence that makes it so delightful.
Here's a look at how they compare:
Bubblegum Cookies: Bubblegum Cookies seeds, though similar in flavor and sweet smell, have a more pronounced cookie undertone and earthiness. They offer a slightly longer blooming time, and the high is more body-focused, giving a more relaxed sensation.
Bubblegum XL: Known for its bigger buds and slightly higher potency, it shares the flowery sweet taste but takes it up a notch in potency. Growers might notice a slightly higher yield, making it a fantastic alternative for those looking for a little extra harvest.
Bubblegum Runtz: Fusing the sweetness with the renowned Runtz lineage, this hybrid brings together the best of both worlds. With a balanced Indica/Sativa ratio, it provides a well-rounded high that tingles both body and mind. The growing difficulty is comparable, perfect for all levels of cannabis growers.
Bubblegum Gelato: Leaning more towards the Sativa side, it infuses the flavors of creamy gelato with the familiar sweetness aftertaste. The yield is relatively similar but with an energetic and uplifting high that sets it apart.
Cherry Bubblegum: This strain intertwines the sweet fruity berry notes with a pronounced tingly cherry twist. Flowering time and yields are pretty comparable, but the cherry flavor gives a unique, tangy twist to the smoking experience.
Blueberry Gum: Blueberry Gum combines the sweetness with a fresh blueberry taste. While it maintains similar potency, the cannabidiol content may vary slightly, and the blueberry essence provides a refreshing divergence from the original flavor.
FAQ
What strain is similar to Bubble Gum strain?
Many strains are similar, some of them are Blueberry Gum and Pink Bubblegum.
Where did the Bubblegum strain come from?
It originated in Indiana, and has since gained popularity across the globe.
Who has the best Bubblegum seeds?
Dutch Seeds Shop is highly recommended for top-quality seeds, offering excellent genetics and benefits.