Buy Marijuana Seeds for Sale Online
Looking for marijuana seeds for sale? You're in the right place! This is the one-stop-shop for high-quality cannabis seeds, without the regrettable late-night purchases of inflatable pool flamingos. We've got everything you need to grow your own green thumb, from beginner-friendly strains to award-winning genetics. So kick off your gardening gloves and grab your shopping cart, because we're ready to help you grow the best marijuana seeds around.
World's Largest Online Marijuana Seed Bank
Marijuana seeds from Dutch Seeds Shop (DSS) are the stuff of legends. This trusty online cannabis seed shop has been putting down roots since 2011, establishing itself as one of the best cannabis seed banks online. Imagine a towering beanstalk of weed seeds – only this time, you're Jack, and you're not stealing golden eggs, but buying premium marijuana seeds. Better still, no giants to worry about!
Unveiling the Best Quality Cannabis Seeds
High-quality marijuana seeds are the cornerstone of a successful grow. Just like you wouldn't use rotten eggs to bake a cake, you shouldn't use subpar seeds to grow marijuana. DSS is committed to providing our customers with the best possible cannabis seeds on the market, and that's why our business is booming.
Unmatched Variety of Marijuana Seeds at DSS
DSS is like the Baskin Robbins of all types of marijuana seeds – we've got 31 flavors and then some! From feminized and autoflowering seeds to high CBD and THC seeds, you're spoiled for choice, friend! We've got more cannabis strains than a string quartet, over 300 to be exact, making us the best place to buy marijuana seeds online in 2023.
Seed Quality: The Key to our Success
Marijuana seeds are the essence of our legacy. We take a no-nonsense approach to ensuring their quality, making sure they're the cream of the crop. Our legacy is built on quality marijuana seeds. We don't cut corners, and we never will. Quality is not just our mantra; it's our legacy.
DSS's Best-Selling Cannabis Seeds
Weed seeds are what you're seeking if you're in the market for our top-shelf strains. A bulging roster of best-sellers is what we have, all in the form of marijuana seeds. Are you after something that'll knock your socks off, or perhaps something a bit more chill? In either case, the perfect marijuana seed is available for you.
Current Promotions at DSS
Let's talk promotions. Here at DSS, we don't just love our customers; we shower them with gifts, too. And not just any gifts – free cannabis seeds. It's like Christmas, only it's all year round, and instead of reindeer, we have a world-class shipping service.
Our Special Offer: 5 Free Seeds for Every $100 Spent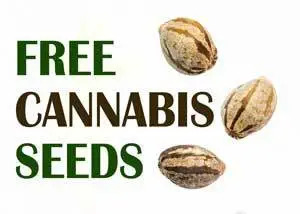 With our special promotion, if you spend $100, we throw in 5 free seeds. It's our way of saying, "Thanks for being awesome." And the best part? These aren't just any seeds; these are the Bruce Springsteens of seeds – born to run straight into your garden!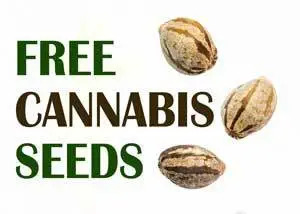 Our Special Offer: 5 Free Seeds for Every $100 Spent
With our special promotion, if you spend $100, we throw in 5 free cannabis seeds. It's our way of saying, "Thanks for being awesome." And the best part? These aren't just any cannabis seeds; these are the Bruce Springsteens of seeds – born to run straight from best seed bank into your garden!
Exploring Our Range of Cannabis Seeds
Let's dive in, shall we?
At Dutch Seeds Shop, we are like a candy store for adult green thumbs — or should I say, green "bud" thumbs! We carry a jaw-dropping range of cannabis seeds, each with its own unique properties, benefits, and uses.
Feminized Seeds: Ensuring Female-Only Plants
Tired of guessing games with your seeds? We've got a solution for you: feminized seeds! That's right, folks, all-female, all the time. Feminized marijuana seeds are a must-have for growers, especially those after the buds that only female plants produce.
These cannabis seeds have been bred to eliminate male chromosomes, ensuring that almost every plant grown from them is female. So, forget about playing 'she loves me, she loves me not' with your plants, with our feminized cannabis seeds, she's definitely into you!
Autoflowering Seeds: An Easy Growth Option
If patience is not your strongest virtue, our autoflower seeds are going to be your new best friend. These little guys are the Usain Bolt of the weed world, fast and efficient.
Unlike traditional cannabis plants that depend on light cycles to flower, these babies march to the beat of their own drum and flower with age. This means they're great for novice growers and those who want a quick turnaround from seed to harvest.
High THC Seeds: For Potent Harvests
Looking for a hard-hitting, couch-locking, mind-blowing strain? You'll want to get your hands on our high THC seeds. These marijuana strains pack a serious punch, perfect for the seasoned smoker or the medicinal user seeking relief from chronic pain.
We're talking about THC levels that could give Snoop Dogg a run for his money, and strains that have won Cannabis Cup awards for their power. Lightweights, beware!
High CBD Seeds: The Choice for Medical Marijuana
If you're after medicinal properties without the heady high, then you need to meet our high CBD seeds. These strains are low in Tetrahydrocannabinol but high in Cannabidiol, offering relief from a range of ailments like pain, anxiety, and inflammation without the psychoactive effects.
Remember, these cannabis seeds aren't just for medicinal users! They're also perfect for those who just want a mellow, relaxing vibe without feeling like they're visiting Mars.
Selecting the Right Strain for You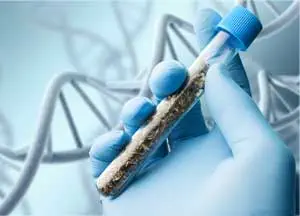 There's a vast sea of cannabis strains out there, and it can feel like navigating an ocean without a compass. But don't worry, your friendly neighborhood Dutch Seeds Shop is here to help!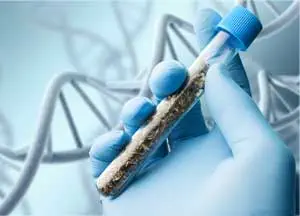 Selecting the Right Strain for You
There's a vast sea of cannabis strains out there, and it can feel like navigating an ocean without a compass. But don't worry, your friendly neighborhood Dutch Seeds Shop is here to help!
Indica, Sativa, or Hybrid: Understanding the Difference
Picture this: Indica is like a deep, soothing massage. Sativa is like a cup of coffee on a Monday morning. And hybrids? Well, they're the best of both worlds.
Indica strains are known for their physically sedating effect. Perfect for unwinding after a long day or if you're planning a Netflix binge.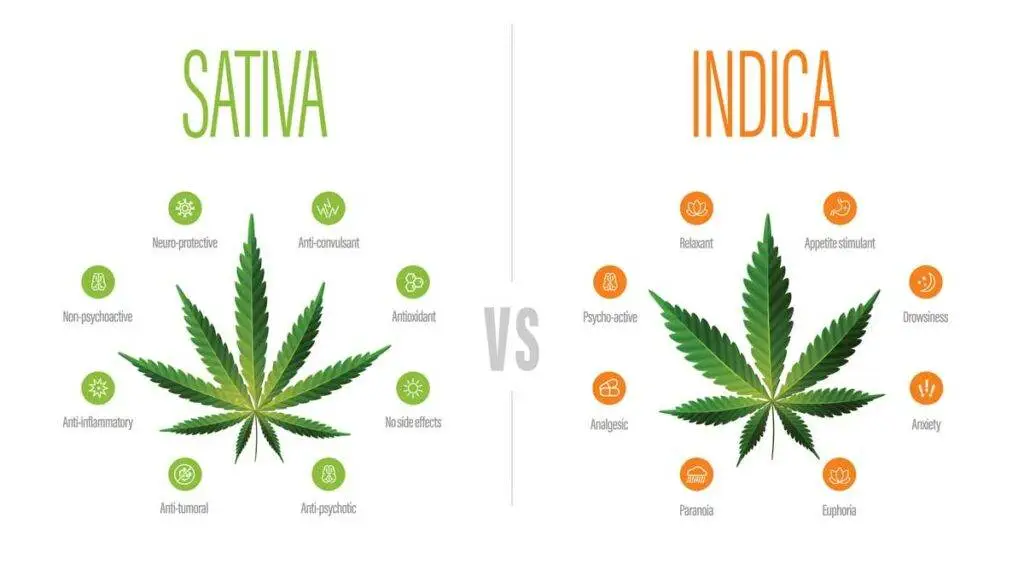 On the flip side, Sativa strains provide an uplifting and energetic effect. Ideal for social events, creative ventures, or day-time use.
Hybrids strike a balance between Indica and Sativa, giving you the chill factor while still keeping you engaged and alert. Best for when you can't make up your mind!
THC or CBD: Deciding on Your Preference
Cannabis seeds are the key to a variety of experiences, from head-spinning journeys to the stars to calming trips around the block.
Whether you're looking for a potent, psychoactive high or therapeutic benefits without the intense high, we've got a best cannabis seed for you.
Cannabis seeds are available in both THC-dominant and CBD-dominant strains, so you can choose the one that's right for you.
So whether you're looking to relax, relieve pain, or boost your creativity, cannabis seeds have got you covered!
---
What Makes Dutch Seeds Shop the Best Place to Buy Marijuana Seeds?
Alright, you're probably wondering what separates Dutch Seeds Shop from the pack, right? Buckle up, we've got some pretty convincing reasons!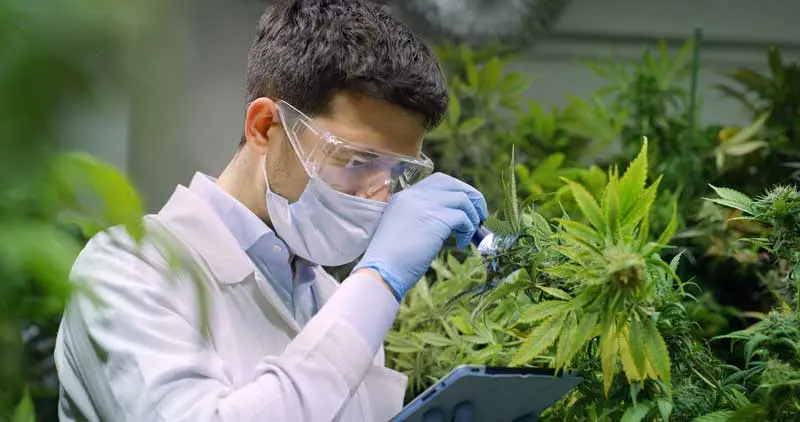 Experience and Trust: Operating since 2011
Ever heard of the phrase, "Age is just a number?" Well, in our case, it's a testament to our legacy and consistency. We've been in this green game since 2011, making us one of the oldest marijuana seed banks in Europe. As a seasoned player, we have gathered a wealth of experience and trust from our customers. And let me tell you, trust isn't handed out like Halloween candy; it's earned. We've been growing alongside our customers, evolving with the industry, and sharing our passion for the best cannabis seeds for more than a decade.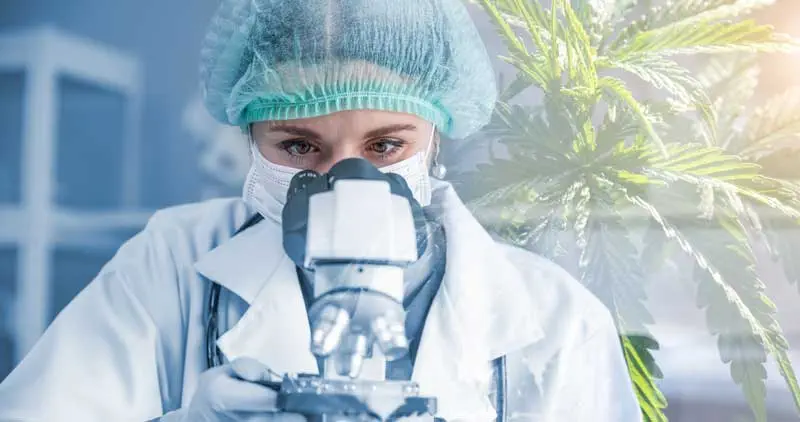 Quality Assurance: Tested and Guaranteed to Germinate
Ever bought something online that just didn't live up to the hype? It's like getting socks for Christmas when you expected a new smartphone. Bummer, right? At Dutch Seeds Shop, we hate disappointments too. That's why we don't just sell cannabis seeds; we offer quality assurance. Each cannabis seed is meticulously tested and has a solid germination guarantee. We've got a quality control process that would make even the sternest of school teachers blush. In the unlikely event that your cannabis seeds fail to germinate, don't sweat it, we've got you covered! We'll send you new cannabis seeds faster than you can say "marijuana cultivation."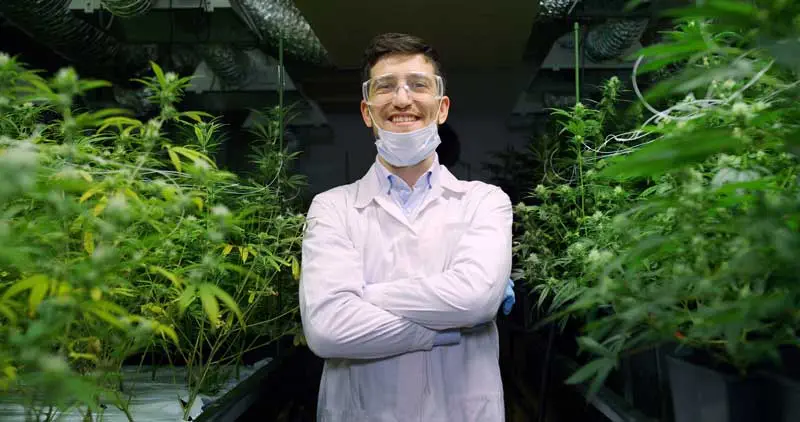 Customer Support: We're Here to Help
Ever been stuck trying to assemble a piece of flat-pack furniture without instructions? Frustrating, isn't it? Growing cannabis might seem daunting, especially if you're new to the field. But don't worry, we're here to help. With a knowledgeable customer service team that boasts over a decade of growing experience, we've got the answers to your burning questions. From weed seed selection to germination and cultivation, we're your trusty guide on this green journey.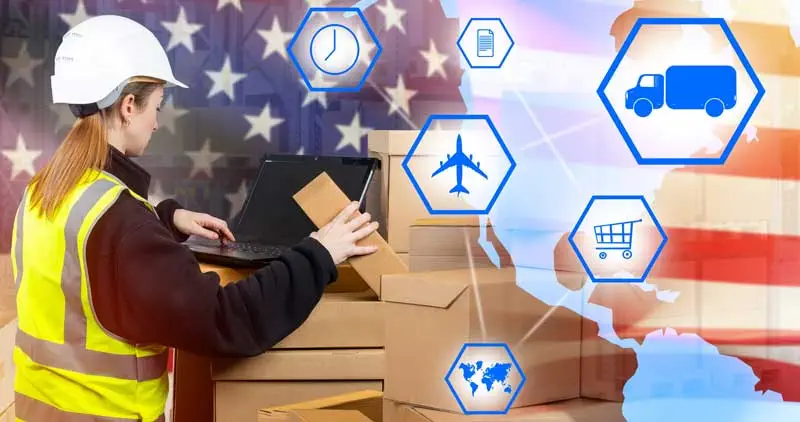 Discreet and Fast Shipping: Delivering Worldwide
Picture this: You've bought your cannabis seeds online and you're eagerly waiting for your package. But the thought of nosy neighbors and prying eyes is making you break a sweat. With us, that's one less thing to worry about. We take discretion very seriously. We pack your order in such a way that the only one getting excited about what's inside the package is you. Oh, and did we mention we ship worldwide? Whether you're chilling in Canada or sunbathing in Spain, we've got you covered!
What to Know Before You Buy Cannabis Seeds Online
Alright, it's time to talk turkey. To buy weed seeds online isn't like buying a new pair of shoes. There are a few things you need to keep in mind. Remember, we're dealing with a plant that has been around since the dawn of time. You want to ensure you're getting the best quality seeds that will grow into strong, healthy marijuana plants. Whether you're looking for high-quality cannabis seeds with high THC levels or cannabis seeds with a balance of THC and CBD, doing your homework is key. At Dutch Seeds Shop, we make this research a piece of cake by providing detailed descriptions of every strain we offer. So take your time, browse through our range of weed seeds, and remember: Good things grow to those who wait!
Purchasing Marijuana Seeds: FAQ
Let's address some common queries about buying quality cannabis seeds online:
What Does the Marijuana Seed Buying Process Look Like?
+
The cannabis seed buying process at Dutch Seeds Shop is simple and secure. Here are the steps involved:
Choose the cannabis seeds you want to buy.
Add the cannabis seeds to your cart and proceed to checkout.
Enter your shipping information and payment details.
Review your order and submit it.
We will process your payment and ship your order within 24 hours.
You will receive your order in discreet packaging within 10-20 days.
How Do We Secure Your Payment and Personal Information?
+
We take the security of your payment and personal information very seriously. We use SSL encryption to protect your data during transmission. We also do not store your credit card information on our servers.
What Can You Expect in Terms of Delivery Time and Packaging?
+
We ship all orders within 24 hours of receiving payment. We use discreet packaging to ensure that your order arrives safely and discreetly. Delivery time depends on your location, but most orders arrive within 10-20 days, so be ready to receive your seeds in no time.
How Much Do Cannabis Seeds at DSS Cost?
+
The cost of cannabis seeds at Dutch Seeds Shop varies depending on the strain and quantity you order. However, we offer a wide range of pot seeds at a variety of price points to fit your budget.
Here are some examples of the prices of cannabis seeds at Dutch Seeds Shop:
Feminized seeds: $7-20 per seed
Autoflowering seeds: $6-15 per seed
Your Cannabis Cultivation Guide
Waltzing into the world of cannabis cultivation might feel a bit like being a kid in a candy store. It's exciting, it's intriguing, and boy, it can be a bit overwhelming. But let's toss that fear aside and get our hands dirty, shall we?
Getting Started with Marijuana Cultivation: Basic Tips
Weed seeds for sale are a great to start your marijuana cultivation journey. Dutch Seeds Shop has over 300 different varieties to choose from, so you're sure to find the perfect match for your needs. We also offer a wide range of growing advice and support, so you can be sure that your plants will thrive.
Here are a few other things to keep in mind when growing cannabis:
Understand the growth cycle. A cannabis plant goes through several stages, including germination, seedling, vegetative, and flowering.
Be patient. It takes around 4-6 months for a plant to go from seed to harvest.
Provide the right environment. Cannabis plants need the right amount of light, water, and nutrients to thrive.
With a little care and attention, you can grow your own beautiful, healthy cannabis plants. And Dutch Seeds Shop is here to help you every step of the way.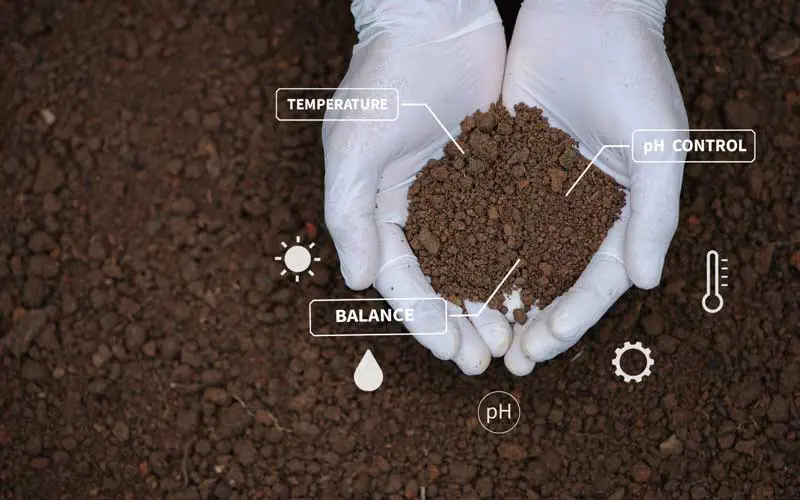 Telling Male and Female Seeds Apart
Oh, the conundrum of male and female seeds! It's a bit like a soap opera, really. You see, it's the females that produce those lovely buds we all covet, while the males are more interested in pollinating the females. And unless you're planning on breeding your plants, you'd probably want to steer clear of the males, and stick to feminized seeds.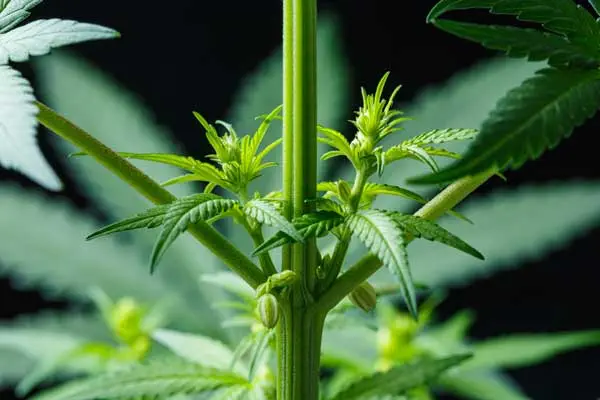 Feminized marijuana seeds can help you bypass this drama altogether, as they're designed to ensure you get female plants. But if you've got regular seeds and you're trying to figure out the boys from the girls, you'll need to wait until the pre-flowering stage, which happens about six weeks from germination. Male plants will develop pollen sacs, while female plants will start developing pistils.
Final Verdict: Why Dutch Seeds Shop is Your Ultimate Choice
In the fast-paced, high-stakes world of marijuana cultivation, it's nice to have a reputable seed bank, and that's just what Dutch Seeds Shop aims to be. With high-quality marijuana seeds, an unmatched variety, and a passion for helping our fellow growers succeed, we're more than just an online seed bank.
From free high-quality seeds on orders over $100 to discreet free shipping in the United States and worldwide, we go above and beyond to make your experience with us nothing short of fabulous. Whether you're after high CBD or THC seeds, feminized and auto-flowering seeds, or just fancy trying your hand at some exotic strain, we've got it all.
And it's not just our high-quality weed seeds that we're proud of. We offer excellent customer support, so whether you're confused about choosing the right strain or need help with growing, we're here for you.
So why choose Dutch Seeds Shop? Because we're not just selling seeds, we're sharing a passion. A passion for quality, diversity, and the beautiful art of growing. So take a leap, dive in, and let's grow something beautiful together!