Tropicana Cookies Feminized Seeds Information
Hey, growers and tokers!
Picture this: you're sitting in a tropical paradise, fruit-infused drink in hand, zero stress - feels good, right?
Now, what if I told you there's a cannabis strain that delivers that same vibe?
Welcome to the world of Tropicana Cookies Seeds!
This strain is so packed with flavor and potency that you'll want to dive right in.
Tropicana Cookies Strain Origin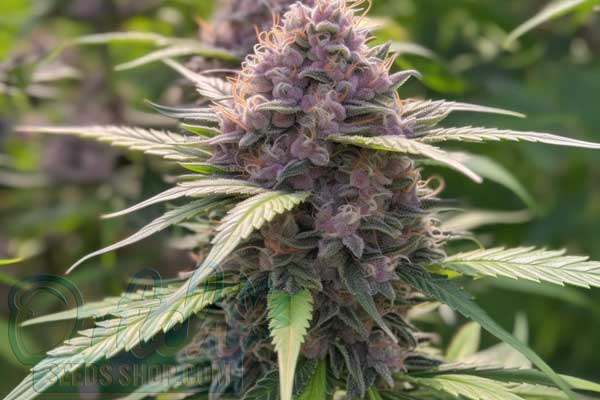 Powerful hybrid cross between two legendary strains Girl Scout Cookies and Tangie, this is like the VIP of the cannabis world.
Picture this: a 70% sativa and 30% indica blend that makes every session feel like a Caribbean getaway.
The blend is perfectly calibrated for those days when you want to kick back but still get stuff done.
The lineage alone should tell you how extraordinary this strain is.
Whether you're a newbie in the growing game or a veteran, this is one genetic marvel you don't want to skip.
Tropicana Cookies Weed Effects
Smoking Tropicana Cookies is like strapping into a rollercoaster of awesome vibes.
The effects are a compelling mix of energetic, calming, creative, and focus-enhancing sensations.
Whether you're struggling with motivation, seeking stress relief, or wanting to unleash your inner artist, this weed has got you covered.
And for those with attention disorders and insomnia, let's just say it could be your new best friend.
THC and CBD
With THC levels ranging from 20% to 28%, this strain packs a serious punch.
On the other hand, CBD levels stay below 1%, meaning this bad boy is all about that cerebral high.
Medicinally, it relieves stress, anxiety, and mild to moderate pain.
This is thanks to caryophyllene, limonene, and humulene terpenes.
But be cautious; the high THC content is not for the faint-hearted!
Aroma and Flavor
This weed brings a cornucopia of flavors to your palate.
Imagine the sweetness of ripe fruit, the zest of citrus, and floral hints all dancing around in a flavorful frolic.
The aroma?
Just as intoxicating, a heady mix of citrusy, fruity, and floral tones.
Each inhale is a tropical vacation, and each exhale is pure bliss.
Growing Tropicana Cookies Plants
Ready to bring this tropical wonder to your garden?
Whether you're an indoors hermit or an outdoors adventurer in the growing world, this plant has got you covered.
And with a moderate difficulty level, both beginners and pros will find their groove.
Preferred Climate
Ah, climate - the invisible hand that caresses or slaps your plants, right?
For this plant, the ideal is a mild, Mediterranean atmosphere where the sun plays nice.
This strain thrives when it's neither too hot nor too cold - Goldilocks would approve!
If you want to up the ante, exposing your plants to cooler temperatures during early flowering can tease out those stunning purple tones.
When cultivating these seeds, you will notice that the plants develop bushy and dense foliage, thanks to their genetics.
Factors like ventilation and adequate light are essential for growth, especially in the middle and lower areas of the plant
But beware: too much moisture could make your plants susceptible to mold, pests and mildew, so keep that humidity in check!
Indoor and Outdoor Yield
Indoor growers can expect about 1.3 to 1.6 oz/ft², while those growing outdoors will reap a generous 18 to 21 oz per plant.
Like a superstar, this plant loves the spotlight.
So, ensure it gets plenty of light, whether inside or under the big, blue sky.
Flowering Time
So, how long before you can bask in the glory of your harvest?
You're looking at a flowering time of 63 to 70 days.
But don't just watch the calendar; watch the plant.
Flowering can shift based on various elements, including the grow techniques you employ and the environmental conditions you maintain.
Whether you're experimenting with low-stress training or dialing in your nutrients, every tweak can have an impact.
With this strain, the journey to harvest is almost as rewarding as the lush, resinous buds you'll collect.
Buy Cannabis Seeds for Sale Online
Hold the phone, green thumbs and budding fans!
Are you searching for something extraordinary? Then set your sights on and buy Tropicana Cookies seeds online from Dutch Seeds Shop.
These marvels of genetics are poised to become the star attraction of your next cultivation project.
And get this - our seeds are not just about elevating your garden; they're primed to enrich your cannabis experience.
Built on stellar genetics, these feminized seeds are tailor-made for both the newbie and the veteran grower.
Ready to join the high life?
Don't let this chance slip by to secure your Tropicana Cookies feminized marijuana seeds and other top-tier strains known for their vibrant purple hues and irresistible scent.
Why opt for mediocrity when you can have the best of the best?
Free Shipping Worldwide - Including the USA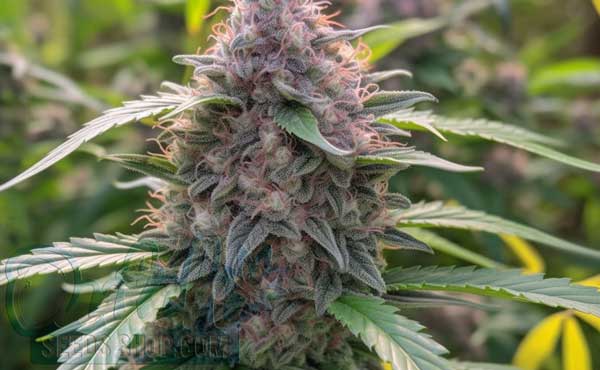 Hold on because we're about to sweeten the pot!
Imagine this: You've made your feminized seed selections, and you're as excited as a kid in a candy store.
But wait, shipping costs? No, not at Dutch Seeds Shop.
We've got you covered with free worldwide shipping, and yes, that includes our friends across the United States.
No need to do the math; it's a deal you can't beat.
What's more, we're not into making you wait. With our fast delivery option, which ranges from 2 to 5 days, you won't have to.
Plus, spend over $100, and we'll add some complimentary seeds to your order.
You read that right, free seeds.
It's like a grower's paradise delivered right to your doorstep, courtesy of Dutch Seeds Shop, your go-to for feminized cannabis seeds and more.
We ensure you're getting the best of the best, hassle-free.
Similar Marijuana Seeds
Got a taste for Tropicana Cookies and itching for more?
You're in luck because several weed seeds have distinct yet somewhat similar characteristics.
Here's how they stack up:
Tropicana Cherry: This juicy weed is like the sweeter cousin. While Tropicana Cookies leans more towards citrus, Tropicana Cherry delivers a burst of cherry flavor. Both share a sativa dominant lineage but differ in their tetrahydrocannabinol levels, with Tropicana Cherry usually being milder.
Tropicana Cookies Purple: Both share the zest, but Tropicana Cookies Purple feminized seeds takes it up a notch with striking purple hues in its buds, a feature that can also be coaxed out in Tropicana Cookies under cooler temperatures. Tropicana Cookies Purple takes it a step further, embracing the majestic deep purples even more prominently. Feminized Tropicana Cookies Purple offers not only a sensory delight.
Larry OG: Larry OG is more laid-back in its effects compared to the energetic uplift and is easy to grow. While Larry OG offers a balanced hybrid experience, it can't quite match the carnival of flavors you get with Tropicana Cookies.
Gelato 33 x Tropicana Cookies: A mind-blowing hybrid that brings the best of both worlds. It shares the sativa-dominance and fruity palate but introduces the creamy, dessert-like notes of Gelato 33. The tetrahydrocannabinol content can vary but usually hits a high range.
Wedding Cake: This is a more indica-leaning weed, making it a different kind of party. While Wedding Cake offers berry and earthy notes, it can't compete with the floral bouquet of Tropicanna Cookies strain.
Purple Punch: If Tropicana Cookies is a day at the beach, Purple Punch is an evening by the fireplace. It leans more indica and has a grape and blueberry profile, making it less citrusy but equally enjoyable in its own right.
Whether you're looking for a close match or something a bit different but still in the same ballpark, these offer exciting alternatives.
FAQ
What 2 strains make Tropicana Cookies?
Girl Scout Cookies and Tangie.
How long is flowering for Tropicanna Cookies?
Between 63 and 70 days.
How strong is Tropicana Cookies strain?
With THC levels ranging from 20% to 28%, it's potent!