Pineapple Express Feminized Seeds Information
Ready to ride the euphoria train to Flavortown and Cloud Nine? Get on board with feminized Pineapple Express cannabis seeds!
This is more than a cannabis strain; it's an experience.
This sativa-dominant knockout is ready to charm your senses and elevate your cannabis cultivation game.
Don't miss out!
Pineapple Express Strain Origin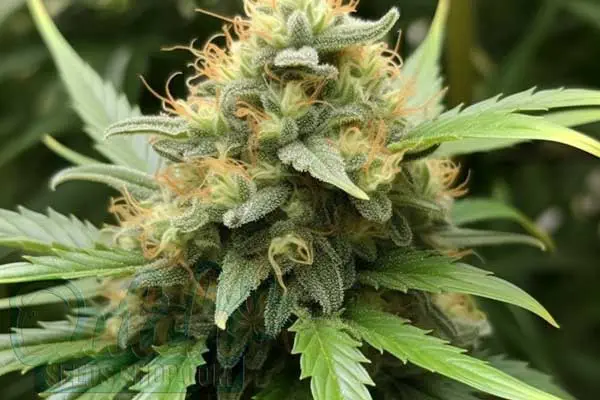 Born from the union of Trainwreck seeds and Hawaiian, this is the brainchild you never knew you needed.
This blend of 40% indica and 60% sativa is like the James Bond of weed - suave, sophisticated, and irresistibly charming.
Known for its striking balance of mental uplift and physical relaxation, it makes you wonder why you didn't try it sooner.
Pineapple Express Weed Effects
What's the buzz, you ask?
This weed delivers a thrilling roller coaster of relaxed, uplifted, euphoric, and happy vibes.
It's a virtual Swiss army knife for medical patients, alleviating stress, anxiety, depression, and a host of physical discomforts.
But if it's a snooze fest you're after, look elsewhere - this feminized strain keeps the party going.
THC and CBD
Don your lab coats, folks; we're diving into the numbers.
This tropical temptress sports a THC content of 18% to 25% and CBD content below 2%.
The high THC delivers a potent mental high, while the low cannabidiol keeps things light and airy, making it a well-rounded choice for both recreational and medicinal use.
Aroma and Flavor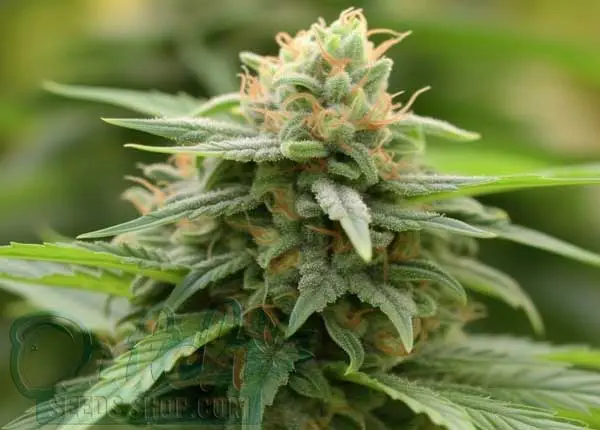 Imagine sinking your teeth into a juicy pineapple while lounging on a tropical beach.
That's the smell and taste of this weed for you.
Bursting with pineapple, tropical, apples, and fruity undertones, Pineapple Express strain offers a culinary journey from the first whiff to the last exhale.
Growing Pineapple Express Plants
Are you a seasoned grower or a green-thumbed newbie looking to buy Pineapple Express marijuana seeds online?
They offer a easy to grow experience that's as rewarding as its effects.
The clock's ticking; those buds won't grow themselves!
Preferred Climate
For this sativa-dominant superstar, think mild climates with lots of sunlight.
Although this plant is resilient against molds and diseases, keeping the humidity in check never hurts.
It's all about finding that Goldilocks zone indoors and outdoors for best yielding plants.
Indoor and Outdoor Yield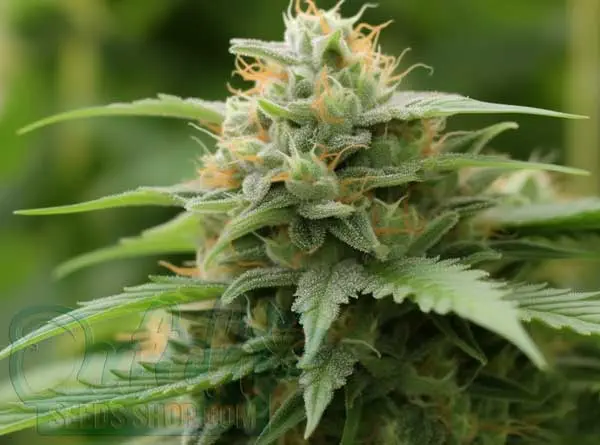 Indoor Yield: 1.3 to 2 oz/ft²
Outdoor Yield: 12 to 14 oz per plant
Whether you're an indoor or outdoor grower, this weed has got you covered.
However, this moderate-difficulty plant demands balanced fertilization and good ventilation, especially if you're growing indoors.
Flowering Time
Get ready for a quick turnaround. This is a real speedster with a flowering time of 7 to 9 weeks.
Factors like your growing techniques and environmental conditions could sway the timeline a bit, so keep your eyes peeled.
Buy Cannabis Seeds for Sale Online
So, you're in for the trip? Make your next stop at the Dutch Seeds Shop.
We offer premium quality seeds with high germination rates that promise robust growth and high yields.
Don't settle for anything less than the best!
Free Shipping Worldwide - Including the USA
At Dutch Seeds Shop, we take the hassle out of shipping by making it absolutely free, no matter where you are in the world.
And guess what? That includes our friends across the pond in the USA.
We also offer fast delivery option ranging from 2 to 5 days.
Bonus tip: Bag some 5 seeds for free if your cart crosses the $100 mark!
Similar Marijuana Seeds
In the cannabis seeds universe, each variety brings its own unique flair.
If you're vibing with feminized Pineapple Express seeds, these marijuana strains might tickle your fancy, too.
Let's compare:
Purple Pineapple Express: This variation takes all the juicy goodness and adds a dash of purple hues. While the yields are pretty comparable, it is slightly more indica-dominant, making it a better choice for nighttime use.
Blue Dream: Ah, the classic! Blue Dream offers a similarly balanced high but leans more towards sativa. Yield-wise, Blue Dream fem weed seeds typically offers a slightly larger harvest, making it a compelling alternative for those looking for more bud.
Trainwreck: Given that it is one of the parents, it's no surprise they share some characteristics. This weed offers long-lasting and more intense cerebral high and is better suited for experienced users.
Gelato: Known for delicious flavor, Gelato marijuana seeds are a more indica-dominant. While the yields can be similar, Gelato's short flowering period might appeal to those in a hurry.
Pineapple Kush: Think of this as laid-back cousin. Pineapple Kush cannabis seeds offers a slightly lower tetrahydrocannabinol range and leans more towards indica, making it ideal for relaxation without cerebral intensity.
Sour Diesel: If you love the uplifting effects, you'll enjoy Sour Diesel fem marijuana seeds focus-enhancing qualities. However, expect a more extended flowering period with this sativa dominant strain.
Super Lemon Haze: Citrus lovers, unite! This strain is also sativa-dominant and offers a sweet lemon and spicy pine aroma. Although fem Super Lemon Haze seeds may require a bit more care in cultivation, the end product is well worth the effort.
FAQ
Does Pineapple Express have seeds?
Yes, and they are available for purchase at Dutch Seeds Shop.
Is Pineapple Express a strong strain?
With tetrahydrocannabinol levels ranging from 18% to 25%, it's a potent choice.
What is Pineapple Express crossed with?
It's a cross between Trainwreck and Hawaiian.
How big does a Pineapple Express plant grow?
The plant generally grows to a medium height.