Pineapple Kush Feminized Seeds Information
Listen up, folks!
If you're seeking a perfect balance between the chill vibes of indica and the euphoria-inducing essence of sativa, you've just hit the jackpot.
Pineapple Kush feminized cannabis seeds are a flavor-packed blend with a promise of effects that'll have you craving more.
This strain is like that last piece of pie on Thanksgiving; you know you shouldn't, but you just can't resist!
Pineapple Kush Strain Origin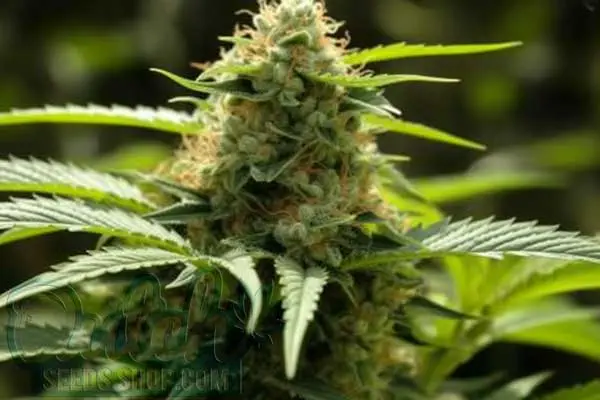 Buckle up because the story of this MJ is a flavorful ride.
Originating from the harmonious blend of Pineapple and Master Kush weed seeds, this strain is a 50/50 Indica-Sativa mix.
That's right; it's a balanced hybrid offering the best of both worlds.
You get the full-bodied relaxation of Indica and the uplifting mental buzz of Sativa.
This strain is like the lovechild of a cool jazz musician and a lively salsa dancer.
It dances to its own beat, making it a standout among its kushy siblings.
Pineapple Kush Weed Effects
So what's the experience like?
Picture this: your body feels like a melted marshmallow, all gooey and relaxed, while your mind skips through fields of daisies.
Effects are relaxed, euphoric, uplifted, and even giggly.
It's the perfect pick-me-up when you're feeling down, and it's even been known to relieve ailments like anxiety, fatigue, and chronic pain.
This strain is your happy place in nug form.
THC and CBD
Let's talk numbers, shall we?
With THC levels ranging from 20% to 22%, this fruity variant of kush retains some of that strength, although its physical high is far less pronounced than its parent plant .
While the CBD levels are below 1%, don't underestimate the therapeutic potential.
This strain offers potent relief if you're struggling with seizures, migraines, or chronic pain.
But that's not all.
These cannabinoids work synergistically with the strain's terpene profile to provide enhanced therapeutic benefits, making it a versatile choice for those looking to address various health concerns, from anxiety to muscle spasms.
Aroma and Flavor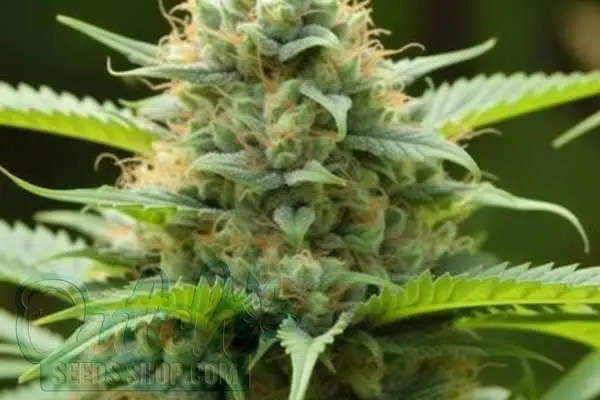 If you're a fan of complex flavors, get ready to be blown away by this weed.
Its aroma is a unique blend of earthy kush undertones infused with a tropical splash of pineapple.
When you take that first whiff, it's as if you've been teleported to a tropical island.
And don't even get me started on the pungent notes that follow.
The flavor profile is equally mesmerizing, offering a sweet and fruity twist on the traditional kush cannabis strains.
Expect an enthralling sensory experience that starts with the earthy notes and ends on a high fruity note, making each puff a journey of its own.
Growing Pineapple Kush Plants
If you've read this far, you're clearly tempted.
So why not take the plunge and grow your own plants?
It's an experience that brings rewards as delightful as the journey, especially considering the ease of growing this resilient strain.
Whether you're a first-timer or a pro grower, you'll find these seeds a joy to cultivate.
Preferred Climate
If you're wondering where to grow Pineapple Kush strain, think warm and balmy climates.
This strain thrives in warm temperature ranges, although it's pretty forgiving and can adapt to minor climate variations.
So, whether you're in sunny California or experiencing the humid atmosphere of Florida, it will feel right at home.
While the marijuana strain is resistant to pests and mold, monitoring humidity levels is still advisable to prevent any issues.
Consistent sunlight also plays a vital role in the plant's robust growth, making it an excellent option for outdoor cultivation.
A well-grown plant will reach a height of between 70 and 120 centimeters when grown indoors and between 120 and 180 centimeters when grown outdoors.
Indoor and Outdoor Yield
Ready for the big harvest?
These feminized plants will typically produce a yield from 1.5 to 1.8 oz/ft² (47 to 56 grams per square meter) when grown indoors.
That's a pretty solid deal for minimal space.
For those of you who prefer the great outdoors, expect anywhere from 18 to 22 oz per plant.
Yep, you heard that right. This feminized plant is a generous giver!
So, what influences these yields?
Factors like soil quality, nutrient supply, and light exposure can make a significant difference.
But with it's easy-to-grow nature, even newbies can expect a hearty yield.
Flowering Time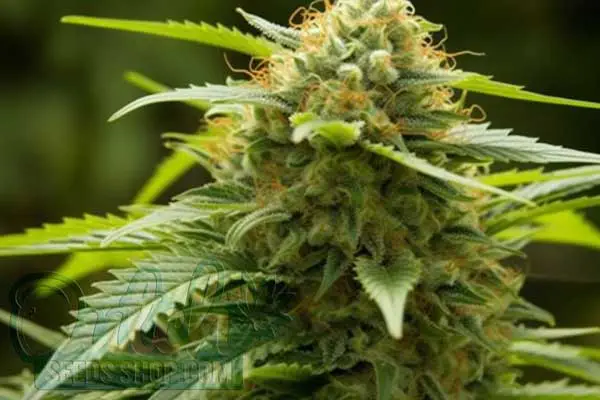 Flowering time is where these cannabis seeds really shine.
Expect your buds to be ready for harvest within 56 to 63 days indoor, which is pretty quick in the cannabis world.
It's like nature's fast food, but way better for you!
If you are planning to grow outside, the best time to harvest your plant would be the end of September
Your flowering time may vary slightly based on growing conditions.
Techniques like low-stress training can also impact how quickly your feminized plants reach full bloom.
But rest assured, patience will reward you with some of the most aromatic and potent buds you've ever experienced.
Buy Cannabis Seeds for Sale Online
Ready to elevate your growing game?
Forget the hassle of questionable sources or poor-quality seeds.
Make your next grow a masterstroke with feminized Pineapple Kush cannabis seeds from Dutch Seeds Shop seed bank.
Here, quality meets reliability, and your satisfaction is not just a promise; it's guaranteed.
Our cannabis seeds are a grower's dream - consistent, high-quality, and ready to flourish.
Don't miss out; greatness is just a click away.
Buy Pineapple Kush seeds online today!
Free Shipping Worldwide - Including the USA
Nothing sweetens the deal like free shipping, right?
Imagine getting these top-notch seeds delivered to your doorstep without spending an extra dime on shipping.
Yep, Dutch Seeds Shop offers free worldwide shipping, including all you lucky folks in the USA.
But wait, there's more! Orders over $100 come with free seeds.
And let's not forget, we offer a fast delivery option ranging from 2 to 5 days.
So why wait? Your path to an extraordinary grow starts here.
Similar Marijuana Seeds
You love this strain, but the cannabis world is rich and full of flavors, highs, and growing experiences.
Why not expand your horizons?
Let's dig into cannabis strains that are like siblings - each with their unique twists.
Pineapple Express: This weed is more sativa-heavy compared to the balanced nature. Pineapple Express cannabis seeds are famed for the energetic and creative boosts. Yield and flowering time are pretty comparable, making it a valid alternative for cultivators.
Somango Pineapple: A tantalizing fusion of Somango genetics, this one's an indica-leaning beauty. It offers a milder potency content than P. Kush's hefty 20-22%. Regarding yield, it generally requires more space and time but rewards you with a more abundant harvest.
Cherry Pineapple: Here's a twist! Smokers have detected notes of caramel amongst the tropical aroma - the fruity scent of this strain is rather strong. The plant is more challenging to grow, especially for newbies, and leans more toward the indica spectrum. Its effects are more body-focused.
Purple Pineapple: This marijuana doesn't just bring color to your grow room; it brings a delightful variance in effects. It has a similar flowering but offers a more complex scent, including hints of berry and grape. It's also a 50/50 indica-sativa blend. The mental effects are somewhat comparable, though, making it a very appealing prospect for someone who is looking for a cerebral experience without so much of a physical effects.
Pineapple Kush Cake: Imagine the classic but with a dash of sugary sweetness. this plant is slightly harder to grow, but the payoff is a more diverse terpene profile and often higher yields. It's somewhat less potent, making it a gentler choice for those new to cannabis.
OG Kush: Feminized OG Kush pot seeds are well-known and iconic weed that holds a special place in the hearts of many enthusiasts. It's often described as having a balanced mix of effects, providing both relaxation and euphoria. OG Kush has a distinct earthy and citrusy smell that's cherished by seasoned growers and consumers alike. 
Curious about any of these?
Each has its quirks but shares that tropical touch and balanced high that fans of cannabis community will undoubtedly appreciate.
FAQ
Is Pineapple Kush easy to grow?
Absolutely, this plant is beginner-friendly and highly resistant to pests and mold.
Is Pineapple Kush strong?
Yes, with THC levels around 20-22%, it packs a potent punch.
What strain is Pineapple Kush?
It is a balanced hybrid strain, with 50/50 Indica-Sativa mix.