Super Lemon Haze Feminized Seeds Information
Hello, fellow marijuana enthusiasts!
Let me introduce you to the Super Lemon Haze seeds.
If you want to invigorate your senses with a burst of citrusy goodness and experience an uplifting high, this is for you.
Not only that, growing these seeds can be a rewarding endeavor, especially if you love high-yielding weed.
Super Lemon Haze Strain Origin
This is a sativa-dominant hybrid with its roots coming from two legendary strains: Lemon Skunk and Super Silver Haze, it was bred by Green House Seed Co.
This weed has the best of both worlds, with an 80% sativa and 20% indica blend.
Its pedigree lineage makes it a popular choice among weed connoisseurs.
Super Lemon Haze Weed Effects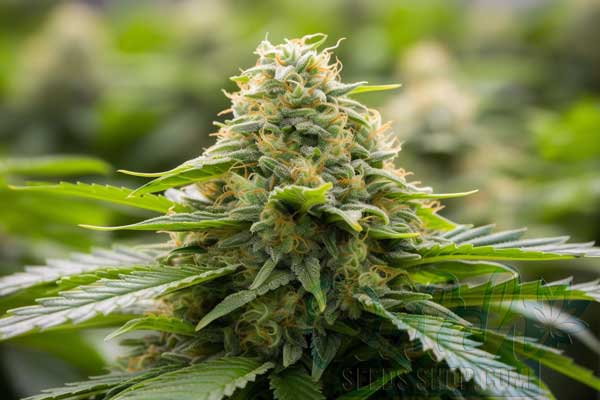 This plant is well known for its euphoric, cerebral, and energetic effects.
It's ideal when you need that extra boost to get things done.
Here are some notable effects:
Energizing
Uplifting
Euphoric
Mental relaxation
Thanks to its THC content ranging from 17% to 23%, it can relieve stress, anxiety, depression, and various physical ailments, including headaches and joint pains.
THC and CBD
It packs a punch, with high THC levels ranging from 17% to 23%.
That is what grants it that invigorating, uplifting effect that many users rave about.
Whether looking for that burst of creative energy or trying to get through a busy day, this weed has your back.
Now, let's talk CBD.
It keeps it on the low, with CBD levels below 1%.
That means it's a superstar in the euphoria department, but it's not as high in the CBD realm.
However, it's still noted for being a medical marijuana, which brings us to its therapeutic properties.
Aroma and Flavor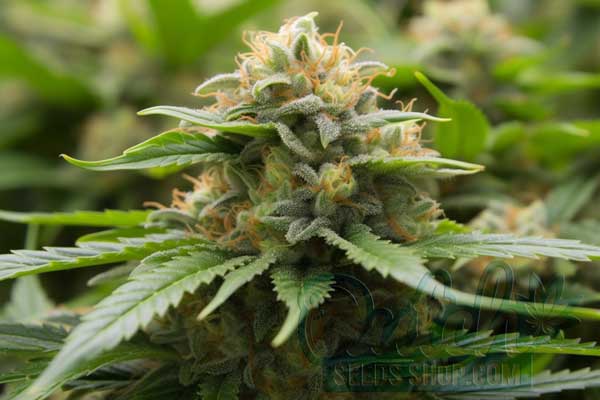 If there's one thing that's impossible to ignore about this sativa hybrid, it's the aroma.
Imagine walking through a citrus orchard with a glass of lemonade in your hand.
That's what you get when you whiff this sativa.
Its citrusy, lemon candy sweetness is like a ray of sunshine on a cloudy day.
But wait, there's more!
Once you light it up, the flavor profile is a glorious symphony of sweet lemon and earthy tones.
It's a perfect balance of sweet and sour.
The lemony freshness envelops your taste buds with every puff, leaving an enduring impression.
It's no wonder that this sativa hybrid has been a Cannabis Cup winner!
Growing Super Lemon Haze Plants
Are you ready to embark on an aromatic journey with Super Lemon Haze?
Whether you're a new grower or a weed cultivation connoisseur, this weed has something in store for you.
With its moderate difficulty level, it can be a rewarding weed to grow.
Now, let's dive into the specifics!
Preferred Climate
This plant adores a mild climate.
If you're growing outdoors, think Mediterranean – warm, with a gentle breeze; however, if you reside in an area that doesn't bless you with such weather, no worries!
This plant is versatile and grows well indoors.
In fact, growing indoors is often recommended for better control over environmental factors.
Consider using a greenhouse or indoor grow setup with adjustable humidity and temperature.
Indoor and Outdoor Yield
The yielding potential is something to write home about!
If you're growing indoors, you can expect a yield ranging from 2 to 2.3 oz/ft².
With the right conditions, the buds will flourish before you know it.
It is quite generous for outdoor cultivators, providing 24 to 32 oz per plant.
That's a lot of buds!
Proper nutrition, sunlight, and love are essential for these plants to thrive outdoors.
Flowering Time
Patience, dear grower!
It takes about 9 to 10 weeks to flower.
That may seem like a long time, but the wait is well worth it.
As the weeks pass, you'll observe the beautiful, resin-covered buds develop, and soon enough, they'll be ready to harvest.
Be vigilant during the flowering period, as this is when the plants are most susceptible to pests, although it is notably resistant to most common molds and pests.
Buy Cannabis Seeds for Sale Online
So, you're hooked and can't wait to get your hands on seeds?
Dutch Seeds Shop (DSS) is the place to go.
As a reputable online seed bank, we at DSS offer the best quality feminized seeds with high germination rates.
But why should you choose DSS? Here's why:
Quality Guaranteed: We are known for providing high-quality seeds. We ensure that you get the best genetics for your cultivation journey.
Affordable Prices: You don't need to break the bank to start growing. With DSS, you get quality seeds with high germination rates at an affordable price.
Expert Advice: Not sure where to start? Our experts at DSS are there to guide you. From germinating cannabis seeds to harvest, we've got you covered.
Free Shipping Worldwide – Including the USA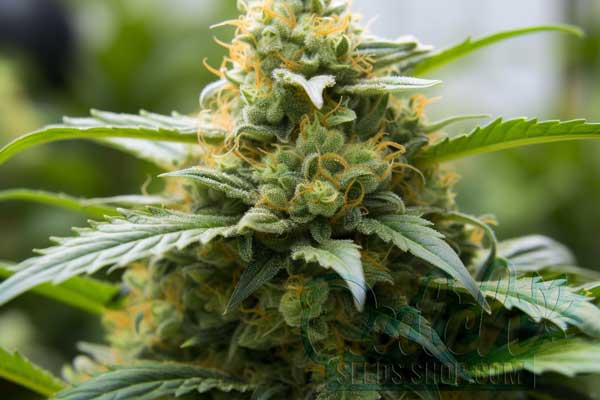 Yes, you read that right!
We at DSS offer free shipping worldwide.
And for our friends in the USA, this includes you too!
Moreover, the fast delivery from 2 to 5 days means you won't be waiting long to start your growing adventure.
Plus, who doesn't love freebies? We offer 5 seeds for free on orders over $100. It's a win-win situation!
Don't miss the opportunity to grow this sensational strain.
Order your seeds online from Dutch Seeds Shop today, and embark on a cultivation journey that promises an aromatic, high-yielding, and genuinely satisfying experience.
Similar Marijuana Seeds
Super Lemon Haze is an all-time favorite, but exploring similar strains can be just as exhilarating.
Let's compare it with some strains that share some traits:
Super Silver Haze: This strain is like the cousin. With a massive tetrahydrocannabinol content and yields, it's an excellent choice. However, it has a slightly longer blooming time of about 10 to 11 weeks.
Lemon Skunk: This one shares a parent. It's easy to grow and has a similarly delightful lemony fresh citrus flavor. It's perfect if you're looking for a more skunky aroma.
Neville's Haze: A classic, Neville's Haze boasts a very high tetrahydrocannabinol content but is a bit trickier to grow. Ideal for seasoned cultivators looking for a challenge.
Mendo Breath: If you're an indica lover, Mendo Breath is your pick. This indica-dominant offers a sweet, earthy flavor and is known for its relaxing effects.
Lemon Sour Diesel: This weed is recognized for its vibrant citrus flavor with a hint of diesel. It has high yields similar and is relatively easy-growing – an excellent choice for both beginner and experienced cultivators.
Remember, the adventure doesn't have to stop at one weed.
Explore, cultivate, and find the strain that resonates with your soul.
Whether you're after the euphoria or the calming effects, the world of MJ has a treasure trove waiting for you.
Happy growing!
FAQ
Is Super Lemon Haze top shelf?
Absolutely! It is considered a top-shelf cannabis strain due to its potent effects and rich, citrus flavor.
How long does it take for Super Lemon Haze to grow?
It typically takes about 9 to 10 weeks (65 to 70 days) to flower.
What is Super Lemon Haze strain good for?
It is excellent for elevating mood, increasing energy, and relieving stress and pain. It's also loved for its delicious lemon candy flavor.