Gelato Feminized Seeds Information
Tick-tock, tick-tock!
The clock is ticking, and you're missing out if you haven't explored the marvels of Gelato Feminized Seeds.
Known for its complex profile and high potency, Gelato has been making waves in the cannabis community.
Whether you're a seasoned cultivator or a newcomer eager to try out your green thumb, Gelato is a strain that will captivate your senses and challenge your growing skills.
Gelato Strain Origin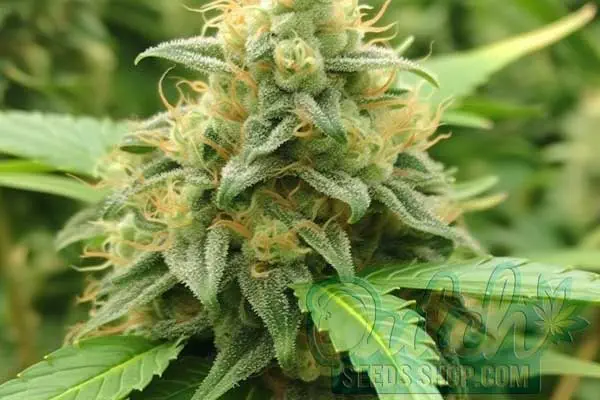 Hey there, cultivator of fine cannabis!
Have you ever wondered about the roots of the fascinating Gelato strain? Let's delve into its history.
Bred by crossing Sunset Sherbet cannabis seeds and Thin Mint Girl Scout Cookies, Gelato is a strain with a lineage worth bragging about.
Known for its complex flavor profile and potent effects, it brings you a diverse cannabis experience.
The strain gets its rich heritage from its parent strains, making it unique in its own right.
A balanced hybrid with 55% Indica and 45% Sativa, this strain offers the best of both worlds.
It's not just a plant; it's a ticket to a euphoric journey!
Gelato Weed Effects
Step into the realm of utter bliss with Gelato's captivating effects.
Take a hit, and you'll be welcomed by a rush of euphoria, followed by uplifting moods and eventual relaxation.
Its high THC levels make it a go-to for users seeking intense cerebral highs and body-calming sensations.
But let's not forget its therapeutic edge.
Many users have found solace from various types of pain, including acute and chronic.
The balanced cannabinoids in Gelato offer a complete package for both recreational and medicinal uses.
Your mind and body will thank you!
THC and CBD
Let's talk numbers and effects!
Gelato comes packed with THC levels ranging from 18% to 25%, making it a robust strain for seasoned smokers.
But don't let that scare you off, newbies!
The strain is still well-rounded, offering a balanced experience.
The CBD levels are generally below 1.1%, catering more towards THC aficionados.
High THC levels make Gelato a powerful tool for pain management.
The lower CBD doesn't mean it lacks in medical benefits; rather, its potent THC levels are known for being particularly effective in pain relief and mental relaxation.
Aroma and Flavor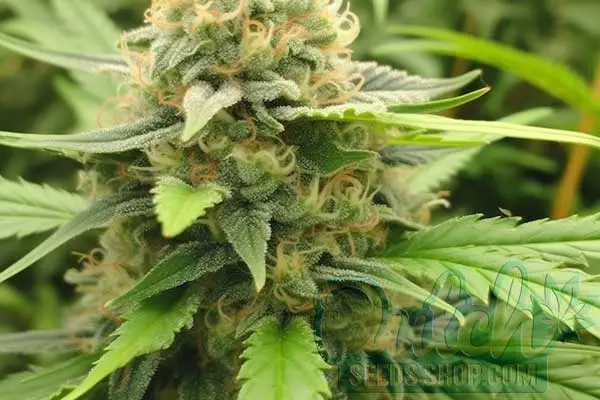 Swirls of sweet, fresh, and fruity scents greet you as you break apart those Gelato buds.
The aroma feels like a walk in a tropical forest.
The strain's rich terpene profile, including Limonene and Caryophyllene, adds layers of citrusy and herbal notes, enhancing the overall olfactory experience.
When it comes to taste, prepare for a mouth-watering ride.
The initial sweetness quickly blends into the fruity undertones of berries.
The multi-dimensional flavor profile keeps your taste buds guessing, making each puff a new discovery.
Growing Gelato Plants
Listen up, green warriors!
The Gelato plant isn't for the faint-hearted.
If you've got the courage to take on this challenging grow, the rewards are bountiful.
Imagine a garden full of medium-height plants laden with resin-rich buds.
Time's ticking, so let's get you acquainted with how to grow this beauty successfully.
Preferred Climate
Growing Gelato demands a climate that's more Costa del Sol than the North Pole.
The preferred climate is warm, with stable conditions to keep this diva of a plant happy.
High humidity levels are a no-go; Gelato strain likes it warm and moderately humid.
Take note, however; this isn't a strain that will let you slack off.
It's a challenging grow, requiring a precise regimen of nutrients and light.
For those willing to put in the work, Gelato rewards with a yield that's well worth the effort.
Indoor and Outdoor Yield
Wondering about the fruits of your labor?
Indoors, expect yields ranging from 1.3 to 1.6 oz/ft².
If you're taking the natural route and going outdoors, get ready to harvest a whopping 17 to 21 oz per plant.
But don't forget, this high yield comes with its own set of challenges.
Factors like proper lighting, nutrient balance, and pruning can significantly impact your yield.
Play your cards right, and you'll be the proud grower of some lush, resin-packed buds.
Flowering Time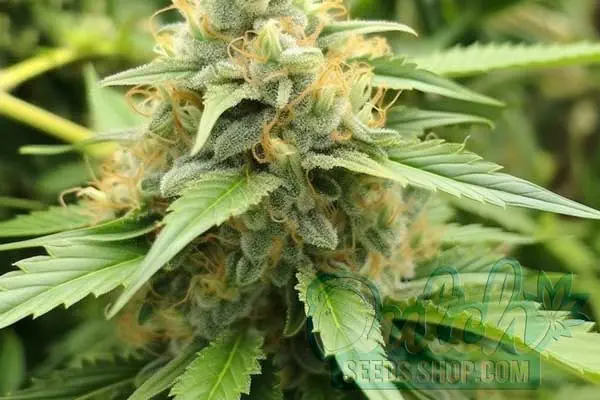 Mark your calendars because Gelato's flowering time ranges from 60 to 70 days.
That's right, in just about 8 to 9 weeks from the onset of flowering, you'll see those mesmerizing buds ready for harvest.
Flowering time can vary based on several factors, including the grow environment and techniques used.
Techniques like topping can help promote a more bushy plant and potentially faster flowering times, but that's a tale for another day.
Buy Cannabis Seeds for Sale Online
Hey, cultivators and enthusiasts!
There's only one spot that makes your seed-buying experience as smooth as that Gelato smoke - Dutch Seeds Shop.
You're not just buying seeds; you're investing in a journey, the ride of your life with a cannabis strain that stands out from the rest.
Whether you're a newbie looking for an easy grow or a master grower wanting a real challenge, DSS has got you.
Quality? Top-notch.
Varieties? A sea to pick from.
Still mulling it over? Don't let these Gelato seeds slip away; your future self will thank you for the epic highs and therapeutic relief.
The seeds are feminized, ensuring you're not playing botanical roulette with your grow op.
Commit to the best - Dutch Seeds Shop.
Free Shipping Worldwide - Including the USA
Oh, you're in the USA?
Think international shipping charges are a buzzkill? Worry not!
Dutch Seeds Shop offers free shipping worldwide, yes, including the USA!
We also offer a fast delivery option ranging from 2 to 5 days.
And did we mention free seeds on orders over $100?
Yeah, we're not just blowing smoke; we're setting the gold standard for online cannabis seed banks.
So, why wait? With benefits like these, you're practically saving money while setting yourself up for a lush, productive grow.
Dutch Seeds Shop is your go-to, period.
Similar Marijuana Seeds
If Gelato intrigues you, there's a whole line-up of similar strains you'll want to get your hands on.
Whether you're a newbie or a pro grower, here's your next go-to list of strains, all comparable to Gelato's exquisite features.
Buckle up!
Purple Gelato: Step aside Gelato because Purple Gelato is here with a mind-blowing fusion of berry and citrus notes. While Gelato tends to be a balanced hybrid, Purple Gelato leans more towards the Indica side, promising intense relaxation. As for yields, expect similar quantities whether you're growing indoors or outdoors.
Lemon Cherry Gelato: Think of Gelato but with an extra citrusy kick. Lemon Cherry Gelato is your go-to if you're looking for an exhilarating rush of euphoria, even more pronounced than what you'd get from Gelato. This strain, however, demands a tad more attention during the growing phase, but the heightened THC levels make the effort well worth it.
Green Gelato: Green by name but definitely rich in flavors, this strain is closely akin to Gelato but with a sharper, minty undertone. It's almost like Gelato took a walk through a fresh mint garden. Both strains have a similar flowering time, but Green Gelato nudges ahead with a slightly higher yield when grown outdoors.
Blue Gelato 41: Imagine Gelato but dressed in a richer shade of blue. Blue Gelato 41 is like the sophisticated cousin, boasting floral aromas instead of Gelato's fruity profile. Regarding THC content, both strains sit in the same ballpark, making either a good pick for a potent experience.
Glue Gelato: If you're after a hard-hitting strain, Glue Gelato is Gelato with a punch. With a bit more Indica dominance, this strain offers a full-body relaxation that's slightly deeper than what Gelato provides. While Gelato's indoor yields are impressive, Glue Gelato does one better with its massive outdoor yields.
Feel like expanding your cannabis garden?
These strains should definitely be on your radar.
Each comes with its own unique zing, but all circle back to what makes Gelato a star in its own right.
Happy growing!
FAQ
What are Gelato seeds?
Gelato seeds are the genetic offspring of Sunset Sherbet and Thin Mint Girl Scout Cookies, offering a balanced blend of Indica and Sativa traits.
Is Gelato one of the strongest strains?
Yes, with THC levels up to 25%, Gelato is considered one of the stronger strains available.
Is Gelato more sativa?
No, Gelato is more Indica-dominant, with a ratio of 55% Indica to 45% Sativa.
Is Gelato strain good for arousal?
Yes, its euphoric and relaxing effects can enhance sensual experiences.