Bruce Banner Auto Seeds
Are you fan of cannabis that hits hard and fast, leaving you satisfied yet yearning for more?
BB Autoflower seed is one of our most popular cannabis seed due to its potency, aroma, and incredible effect on users.
Those who are fans of OG Kush will also fall in love with this incredible cultivar.
Folks looking for sativa-dominant cannabis filled with THC and CBD will love what BB Autos seeds offer.
Bruce Banner Origin
Bruce Banner Autoflower Seeds Genetic
Strain Phenotypes
Type I plants thrive and have dark-green leaf color. They may also have purple or blue hues on some of their leaves.
Type II plants are more bushy in nature, with lighter shades of green. Most noticeable attribute of these plants is yellow tint to some of their leaves.
Bruce Banner #3 Strain Autoflower
Bruce Banner Plant Height
Height of Bruce Autoflower cannabis plant is practically same as majority of standard cannabis plants.
Exact height of this plant is 60–120 cm or 24-48 inches.
Their height is perfect for those who struggle with noticeable growth outdoors or in confined indoor spaces.
However, under optimal indoor growing conditions, BB Auto seeds are able to grow up to 120 centimeters (48 inches) in height.
Growing Guide Info
Autoflower Seeds Grow Tips
Choose right strain: AF plants typically have shorter overall growth and flowering time than non-auto-flowering strains, so make sure to choose strain that will fit within your desired timeframe.
Provide adequate light: AF plants need at least 18 hours of light per day during vegetative stage and 12 hours of light per day during flowering stage.
Maintain consistent temperature and humidity: Keep temperature between 70-85°F and humidity between 40-60%.
Use high-quality soil and fertilizers: AF plants have short life cycle, so it is essential to provide them with best possible growing conditions.
Provide adequate water and nutrients: AF plants have short life cycles, so it is essential to provide them with right amount of water and nutrients.
Keep eye on pests and diseases: Regularly check your plants for pests and diseases and take action as soon as you notice any issues.
Harvest in time: AF plants have shorter flowering periods than regular plants, so make sure to keep eye on maturity of your buds and harvest them in time.
Bruce Banner Seed To Harvest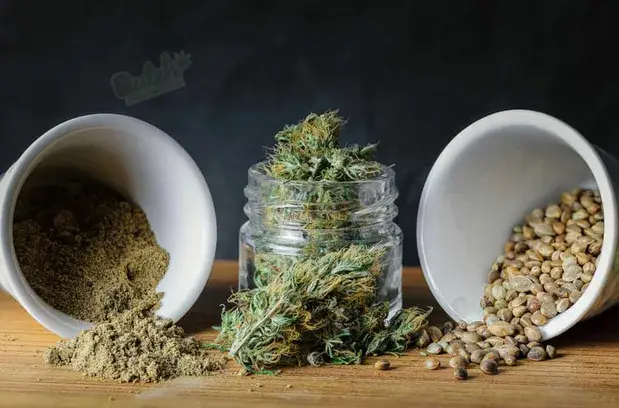 Bruce Autos, seed to harvest period, can be broken down into several stages:
Germination: This is process of germinating auto seeds and takes 1 to 7 days.
Vegetative Stage: This is stage when plant develops leaves and stems and can last 2-4 weeks.
Flowering Stage: At this stage, plants bloom and can last 3-4 weeks.
Harvest and Drying: At this stage, plants are harvested and dried and can last 1-2 weeks.
Grow Time Week By Week
Journal
3 Week Old
4 Week Old
Preferred Climate
As an AF cannabis plant, BB is much better suited for indoor cultivation.
That is because he does not possess ability to naturally acclimate himself to seasonal changes and temperature fluctuations.
However, with stable environment, it can still thrive outdoors in most Mediterranean climates.
These areas offer similar climates throughout seasons, as well as sunny days and cool evenings. That helps optimize THC production without issue.
Plants flourish best in warm and sunny conditions with plenty of airflows.
Large plants can get quite bushy, so space is necessary. Outdoor plants should have added protection from harsh winds.
Feeding Auto Plant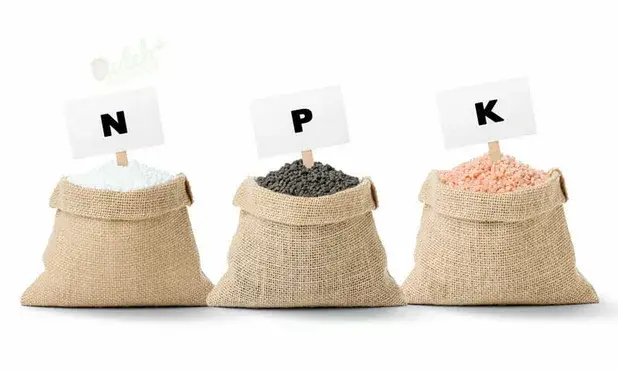 BB plants is strong and vigorous, so it requires soil that can hold its weight.
You'll want to look for organic soil with perfect structure and plenty of nutrients.
Get your soil tested and add nutrients accordingly. Remember, always test your soil before you start growing so you can correct any major issues.
You should give your autoflower plant just enough water to keep soil moist.
It is essential to be careful not to over-water these plants as they are prone to root rot. Remember, these are steady growers and not weeds, so please don't forget to allow extra time between waterings for soil to dry out.
Leaves folding up and wrinkling.
Leaf tips turning dark yellow or brown.
Leaves get slimy or glossy look on their surfaces.
Stems becoming soft, mushy, or spongy feeling.
Nutrients
Flowering Time And Yield
Provide consistent feeding regime
Ensure temperature is between 24-32°C/76-90°F
Maximize air circulation to avoid mold or mildew. You can use fans or take plants outside on warm days for couple of hours.
Ensure high nutrient availability at all stages of growth by adding organic or mineral-enriched soil amendments at planting and regular feedings post-flowering. That will ensure you maximize potential of each bud by supporting rapid development while reducing risk of nutrient burn.
Turn smaller fan leaves into sugar through photosynthesis by creating canopy that blocks light from lower buds. You can do this by trimming branches, raising pots off ground, or training your crops.
Grow Info And Harvest Time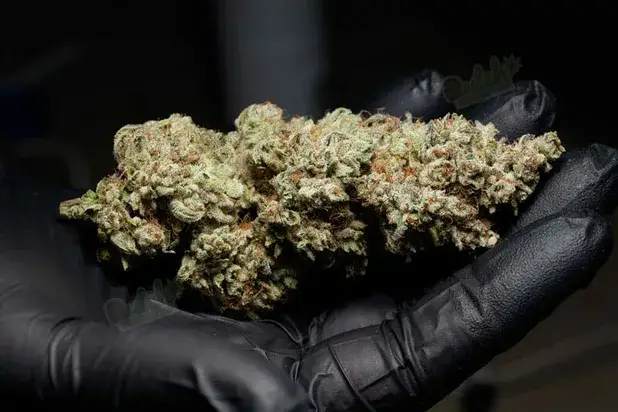 Looking for fast-flowering cannabis seeds?
Then you've come to right place! Bruce autos seeds grow into truly colossal cannabis plants in short space of time.
With this plant, you can expect flowering after about 7 - 8 weeks from germination.
Once buds start forming, you can begin harvesting them after additional two weeks.
That gives you 8-week flowering period, which translates to 2 months in total!
Indoor-grown autoflower plants may take slightly less time because of controlled environment, but differences aren't dramatic.
Outdoor-grown autoflower plants are usually ready for harvesting by end of September.
Remember that higher elevation increases day length, and rescheduling harvest dates can improve quality and THC levels of buds grown at high altitudes.
Yield Per Plant
Indoor Yield Of Bruce Banner Autoflower
Outdoor Yield Of Bruce Banner Autoflowers
Experience Of Smoking Or Consuming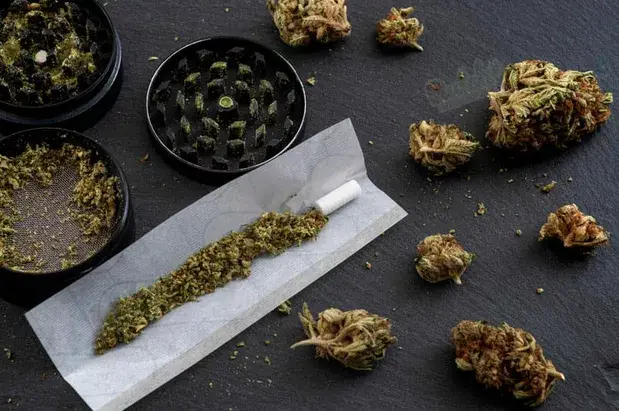 There are many ways to consume this strain seeds of Cannabis.
Most popular way is by smoking it, although you can also consume it in edible form or by drinking it.
Smoking or vaporizing is most efficient way to intake THC and other cannabinoids; however, it's not recommended for beginner users.
There's chance that you may experience coughing fits with first few uses.
Another more novice-friendly method of consumption is edibles.
BB seeds are very effective when baked into various confections such as cookies, cakes, and brownies.
Alternatively, you can drink Cannabis as tincture or as tea.
Uses For Bruce Banner Autoflowers
Smell And Taste
Bruce Banner Autoflower is highly potent, with an aroma that matches. Its scent is rich and pungent, with notes of diesel fuel mixing with deeper, earthy smells.
Inhale slowly, and you'll pick up hints of strawberries floating amidst bolder fragrances.
This cultivar has strong presence thanks to its terpene profile. Along with mix of diesel fuel and earthy notes, Bruce Banner also carries traces of spice and pine needles.
With such prominent fragrance, it's no surprise that Bruce Banner is favorite amongst seasoned smokers looking for pungent yet pleasant aroma to fill room.
One thing BB Autoflower fans consistently agree on is that it tastes good. Taste of this cannabis is delicious.
From first taste, you'll notice that it has an earthy diesel flavor, with sweetness lingering undertones. Aftertaste is mild, leaving delightful experience in your mouth.
Buy Seeds Online From DSS Today!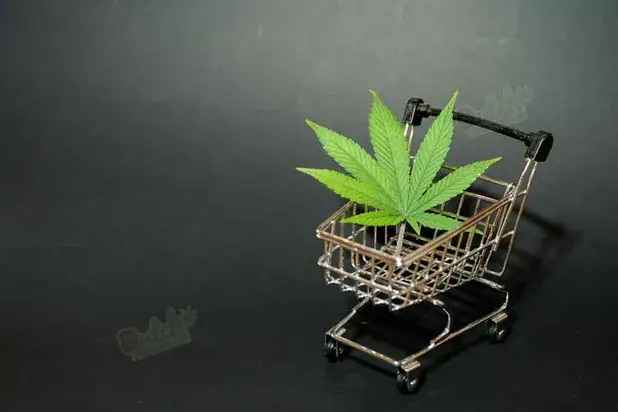 Bruce Banner Autos ( THC levels up to 23%) is cannabis we love to grow here at Dutch Seed Shop.
This cultivar is perfect for beginners but still delivers excellent yields and potency.
Buy your seeds online today and get set for summer!
You can online buy BB autos seeds per pack of 5 or 10 seeds!
Seeds Guarantees From Dutch Seeds Shop
Free shipping for orders above 100$
Discreet packaging
GPG verified company
Guaranteed arrival of your order
Guaranteed germination rate
Weed Seeds Review
Bruce Banner Similar Alternatives
BB and Girl Scout Cookies (GSC) both have incredible THC levels that can reach upwards of 23%.
They also come from same lineage, so you know they're cut from same cloth.
Both powerful sativas will make you feel uplifted and energized. You'll experience an increase in mental clarity and get those creative juices flowing.
Both have sweet, earthy flavors with hints of fruit.
BB Autos produces more pronounced flavors than Girl Scout Cookies due to its popularity and numerous cultivars available.
FAQ