Northern Lights x Big Bud Feminized Seeds Information
Attention cannabis enthusiasts and cultivators!
If you're in the market for a potent strain that combines ease of cultivation with fantastic yields, this is your golden ticket.
These feminized seeds are a gift that keeps on giving.
Whether you're an experienced cultivator or just dipping your toes in, this weed deserves your immediate attention.
Northern Lights x Big Bud Strain Origin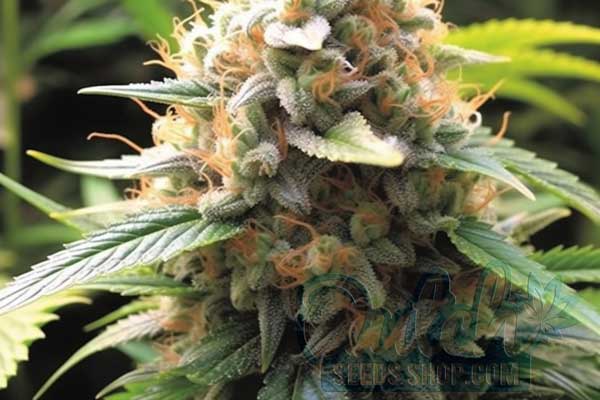 This is the magnificent offspring of two classic weed giants – Northern Lights and Big Bud strain.
Both of these parents are renowned for their incredible potency and massive yields.
It inherits the best qualities from its lineage, being a 100% indica strain and 0% sativa that's highly revered among weed enthusiasts.
Northern Lights x Big Bud Weed Effects
Northern Lights x Shiva is an intriguing blend, inheriting qualities from its parent strains Northern Lights and Big Bud, to create a unique and powerful experience.
When consuming this weed, you sign up for a deeply relaxing and sedative experience.
Its effects are primarily bodily, thanks to its indica dominance.
Here's what you can expect:
Body Stone: A strong body high that can leave you glued to your couch.
Sedative: Highly effective for insomnia and sleep issues.
Medicinal Properties: Excellent for chronic muscle pain, depression, and anxiety.
Narcotic Effect: A potent tranquilizer due to balanced cannabinoid levels.
THC and CBD
With North Lights x Big Bud, you're getting a plant that is rich in tetrahydrocannabinol and offers many benefits.
The THC levels generally vary between 17% and 20%, making it powerful and versatile.
The high THC content ensures a potent plant perfect for a heavy, relaxing body high.
Although the CBD levels are below 1%, don't let that fool you into thinking it's not medicinal.
CBD, when working in synergy with tetrahydrocannabinol and other cannabinoids, can have amplified therapeutic effects, and help patients suffering from chronic pain and stress.
Aroma and Flavor
The North Lights x Big Bud is known for its rich flavor profile that includes:
Sweetness: A sugary flavor that pleases the palate.
Spiciness: Hints of spice that add depth.
Herbal: Earthy and herbal tones reminiscent of classic cannabis strains.
Hash: A touch of hash taste paying homage to its parent.
Growing Northern Lights x Big Bud Plants
For the cultivators in the house, this plant is a dream come true.
The ease with which this plant can be grown is almost unreal.
Let's break down what you need to know.
Preferred Climate
It thrives in a mild climate, but its robust nature makes it adaptable to varying environmental conditions, indoors and outdoors.
One of the key strengths of this strain is its high resistance to mold and pests.
That makes it especially favorable for cultivators in areas with higher humidity, where mold might usually be a concern.
For indoor growing, maintaining a consistent temperature and humidity level is essential.
Proper ventilation during the flowering stage is critical to protect the buds from mold.
Although the plant is tolerant to fluctuations for outdoor growing, protecting it from extreme conditions is still essential.
Its resistance to mold and mildew also means that little to no pesticide or herbicide is needed when growing this indica outdoors, which is a massive plus for organic growers.
Indoor and Outdoor Yield
Indoor Yield: Ranges from 1.3 to 1.8 oz/ft². A hydroponic system can also be an excellent choice for those looking to maximize yield and potency.
Outdoor Yield: Ranges from 28 to 42 oz per plant.
Flowering Time
Flowering time is between 56 to 60 days.
Fast flowering time and high yields make this indica a grower's favorite.
In the Northern Hemisphere, the plant is typically ready for harvest in mid-October.
Buy Cannabis Seeds for Sale Online
Get your hands on these weed seeds at the Dutch Seeds Shop online cannabis seed bank.
Dutch Seeds Shop, abbreviated as DSS, is known for its impeccable quality seeds with germination guarantees and outstanding customer service.
Free Shipping Worldwide – Including the USA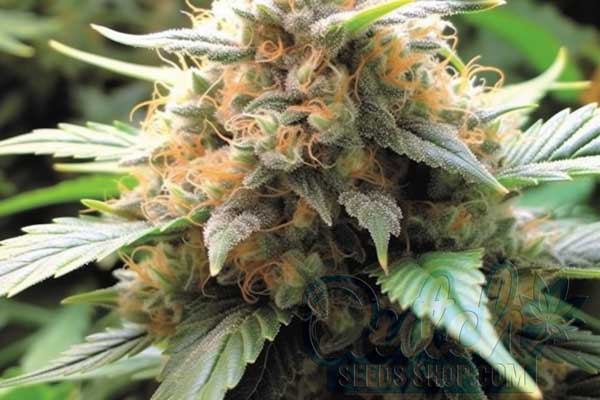 What's better than high-quality seeds? Getting them delivered for free!
We at Dutch Seeds Shop offer free fast and discreet shipping worldwide, including in the USA.
With fast delivery from 2 to 5 days and free seeds on orders over $100, your growing adventure is just a click away!
Similar Marijuana Seeds
When exploring the world of weed seeds, it's always good to have options.
North Lights x Big Bud seeds are excellent, but let's look at some similar strains:
Northern Light x Skunk: This strain is renowned for combining the earthy and pungent aromas of Skunk. It has a slightly higher yield and is known for its stress-relieving effects.
Northern Lights: As one of the parent, it's a true classic. It has slightly lower tetrahydrocannabinol levels but is known for its fast flowering time and resinous buds. It's best used for relaxation and pain relief. It is easy to grow and it has autoflowering version.
Purple Northern Lights: This strain is a visually appealing variant of the North Lights with purple hues. It's known for its sweet aroma and is slightly shorter in stature compared to N.L. x Big Bud, making it ideal for indoor growing.
Blueberry Northern Lights: Imagine the iconic earthy aroma infused with the sweet taste of blueberries. This strain combines the best of both worlds. It's mainly known for its mood-enhancing properties and high tetrahydrocannabinol content.
Each of these strains has its unique characteristics, but they all share the illustrious lineage.
Whether you're growing indoors or outdoors, in hydroponic systems or soil, these strains are worthy contenders for any garden.
In conclusion, these cannabis seeds are a treasure trove for growers and weed enthusiasts alike.
This strain is a star with its high yield, medicinal properties, and easy cultivation.
Get your seeds from Dutch Seeds Shop today and embark on a phenomenal growing journey. 🌱💚
FAQ
How long does it take for Northern Lights x Big Bud to grow?
It takes about 56 to 60 days for it to flower.
How much does Northern Lights x Big Bud yield?
Indoors, it yields between 1.3 to 1.8 oz/ft², and outdoors, it yields between 28 to 42 oz per plant.
How tall do Northern Lights x Big Bud plants get?
They are of medium height, making them suitable for indoor and outdoor growing.