Platinum Bubba Kush Feminized Seeds Information
Meet the Platinum Bubba Kush Feminized Seeds if you're looking for a strain that packs more punch than a heavyweight boxer and more relaxation than a hot bath after a long day.
This is your golden ticket to a serene mind and a happy body.
No more waiting around for the perfect moment.
Now's the time to get your hands on this magic bean, and we're here to break down all the juicy details for you.
Platinum Bubba Kush Strain Origin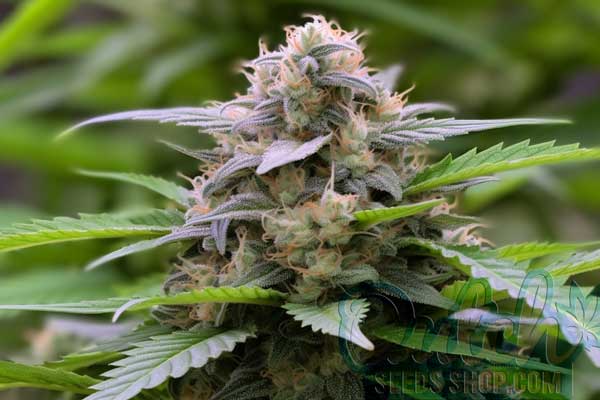 Platinum Bubba Kush's parents are no other than Platinum OG Kush and Bubba Kush.
Yep, it's like the cannabis royal family came together to give us this 80% indica and 20% sativa marvel.
The result is a genetic masterpiece, making it a must-have in every grower's garden.
Why is it unique?
For starters, it inherits Platinum OG Kush's resilience and Bubba Kush's insane potency, creating a weed powerhouse that ticks all the right boxes.
Platinum Bubba Kush Weed Effects
Inhale and drift away; Platinum Bubba Kush is your personal cloud nine.
It's like a full-body massage, melting away tension and stress within minutes.
Its effects are predominantly euphoric and relaxing, offering you an oasis of calm even in the middle of a busy day.
This strain also sparks an unexpected jolt of creativity for the creatives among us.
But beware, the powerful body high could couch-lock you if you overindulge, making this strain best reserved for evening or weekend use.
THC and CBD
Boom! We're talking THC levels ranging from 20% to 25%.
With that kind of firepower, it's a rocket to the moon, baby!
On the flip side, CBD levels are below 1%.
These cannabinoids together are not just about getting high; they're therapeutic, too.
This is your go-to strain for chronic pain, anxiety, stress, and insomnia.
It's an all-in-one package of benefits.
Aroma and Flavor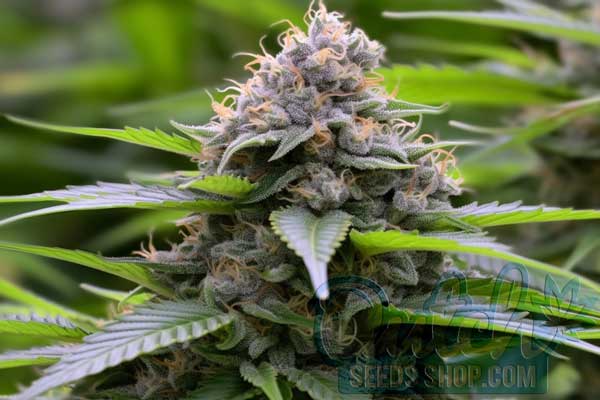 Forget your typical earthy aroma; Platinum Bubba Kush is a complex bouquet of scents and flavors.
Take a whiff, and sweet, hashish, and nutty notes instantly tantalize your nose.
The earthiness takes center stage on exhale, rounded out by a creamy, nutty finish.
The aroma and flavor of this strain alone can induce relaxation, making it a sensory delight from start to finish.
Growing Platinum Bubba Kush Plants
Ready to take your growing game to a whole new level?
Platinum Bubba Kush is your ultimate companion in the cannabis garden.
Its low maintenance needs make it a great option even for newbie growers.
However, to unlock its full potential, a few growing hacks can go a long way.
So, let's dig into the soil and turn on those grow lights!
Preferred Climate
Though Platinum Bubba Kush can adapt to various climates, this strain genuinely basks in mild conditions.
We're talking about temperatures ranging from 68 to 77°F (20 to 25°C).
As for humidity, keeping it moderate will ensure optimal growth.
In too damp conditions, you risk mold, even though this plant has a natural resilience to it.
Indoor and Outdoor Yield
Your efforts won't go unrewarded with Platinum Bubba Kush.
Indoors, you can expect a generous yield ranging from 1.1 to 1.4 oz/ft².
Growing it outdoors? Get ready to harvest a whopping 10 to 12 oz per plant.
This strain is not only indulgent in its effects but also in its yield.
However, lighting and soil quality can influence these numbers, so pay close attention to those details.
Flowering Time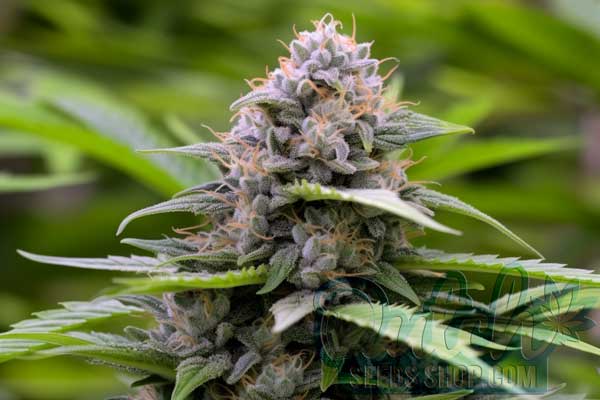 Can't wait to try those sumptuous buds?
Good news - Platinum Bubba Kush has a relatively short flowering time of 60 to 65 days.
The plants transition quickly from the vegetative stage, blossoming into medium-sized buds covered in trichomes.
It's like watching a masterpiece being painted but in fast motion.
Buy Cannabis Seeds for Sale Online
The Dutch Seeds Shop is your one-stop solution to all things Platinum Bubba Kush.
With seeds boasting superior quality and genetics, your grow journey just got more accessible and more rewarding.
Experience the magic of Platinum Bubba Kush right from the source.
Free Shipping Worldwide - Including the USA
Guess what? Your dream seeds are just a click away!
Dutch Seeds Shop offers free worldwide shipping, including to the USA, making it easier than ever to get started on your cannabis journey.
And did we mention that we also offer a fast delivery option ranging from 2 to 5 days?
Plus, for orders over $100, you're getting free seeds.
What's not to love?
Similar Marijuana Seeds
You're in luck if you're vibing with Platinum Bubba Kush but are curious about other captivating strains that might tickle your fancy!
Let's compare Platinum Bubba Kush's yield, flowering time, growing difficulty, and indica-to-sativa ratio with some other superstar seeds.
Goji OG: This strain is a sativa-dominant hybrid, contrasting with Platinum Bubba Kush's indica dominance. While Goji OG has a longer flowering time of around 9-10 weeks, it compensates with intense cerebral effects and a fruity aroma.
Miracle Alien Cookies (MAC): Another hybrid, MAC has a balanced indica-to-sativa ratio. Its flowering time is comparable to Platinum Bubba Kush, but expect a bit less yield. However, the potency and complex flavors make it worth the effort.
California Dream: This strain is an indica-dominant hybrid like Platinum Bubba Kush but leans more towards balanced effects. The yield is similar in both indoor and outdoor setups, making it another excellent choice for those not wanting to venture too far from the Platinum Bubba Kush experience.
Blackberry Moonrocks: This strain might interest you if you're chasing high THC levels. It has slightly higher THC percentages than Platinum Bubba Kush but less yield per plant. Its flowering time is slightly shorter, clocking in at around 8-9 weeks.
Fat Bastard: An easy-to-grow strain like Platinum Bubba Kush, Fat Bastard is indica-dominant and has a similar flowering time. However, the yield is generally higher, making it an excellent option for those looking to maximize their harvest.
Each of these strains brings its own unique twist, whether you're a seasoned grower or just starting your growing journey.
So, pick your potion and let the growing games begin!
FAQ
Is Platinum Bubba Kush strong?
Absolutely, with THC levels up to 25%, this is a potent strain not to be underestimated.
What are the effects of Platinum Bubba Kush?
It offers a relaxed, creative, happy, and euphoric experience, making it versatile for both recreational and medicinal uses.
What is Platinum Bubba Kush?
It is an indica-dominant hybrid strain resulting from the cross between Platinum OG Kush and Bubba Kush, known for its high THC content and multifaceted effects.