Best Autoflower Seed Banks to Buy From In 2023
Are you fed up with being swindled by seed banks that make grandiose promises, only to fall short in delivering on them? Fear not, as a culmination of thorough research and first-hand experience, this article shall unveil the paramount Autoflower seed banks located within the United States, discerning the wheat from the chaff by shedding…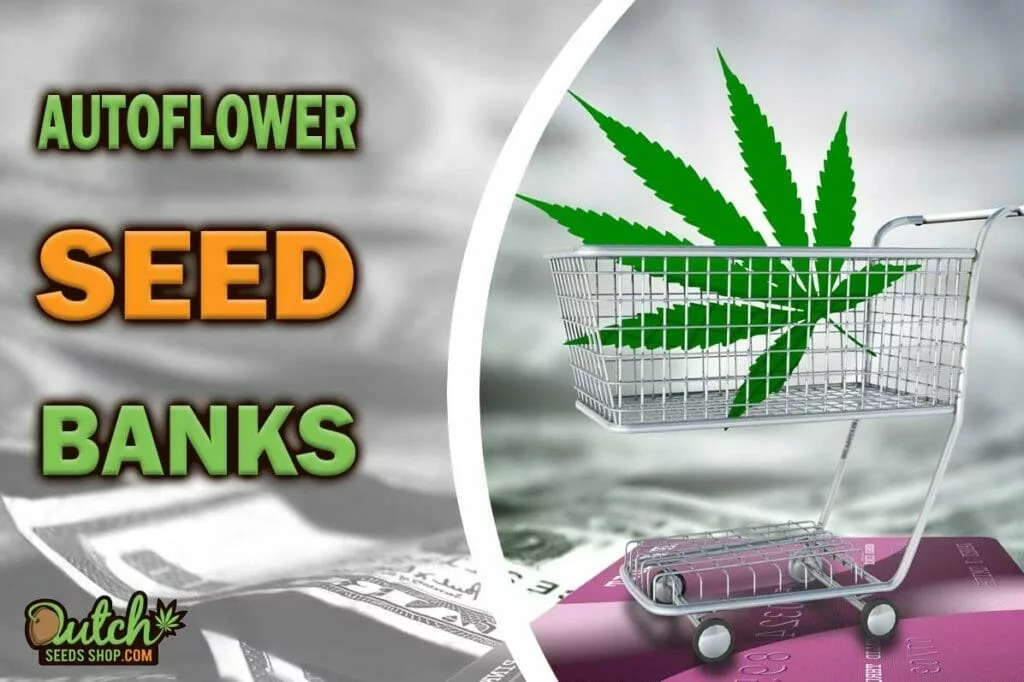 Written by Kodinov Ivan
Date: 2023-07-17 16:14:40
Why Should You Buy From Autoflower Seed Banks In The USA
Gone are the days when cultivators were dependent on European seed banks to fulfill their Autoflower requirements.
With each passing day, more and more growers are acknowledging the perks of procuring their seeds from seed banks within the USA.
So, what's driving this trend? Let us enumerate the reasons:
Bid farewell to waiting – No longer will you find yourself in a state of torpor, waiting for your seeds to arrive. With a reputable seed banks in the US, expect to receive your seeds within a mere 3-5 days.
Say goodbye to customs-related headaches – The maddening experience of having your seeds seized by customs will be a thing of the past. Now, you can rest easy knowing that your seeds will reach you without any hindrances.
Economical shipping – Say adieu to exorbitant shipping costs. When you purchase from a seed bank located within the USA, you won't have to grapple with steep prices for shipping, stealth shipping, or insurance.
If you're on the hunt for a hassle-free and cost-efficient Autoflower seed-buying experience, look no further than the top seed banks located within the United States.
But which ones should you cast your gaze upon? Stay tuned to find out.
Dutch Seeds Shop: A Haven for Cultivators
Since our inception in 2011, Dutch Seeds Shop has established ourself as a renowned source of over 200 marijuana strains, with headquarters nestled in the charming city of Plovdiv, Bulgaria.
Despite our name, the shop sources seeds from beyond just the Netherlands.
The strains available on our website are each accompanied by an extensive and enlightening overview, providing insight into the typical effects, flavors, and cultivation details of the cultivar.
In addition, Dutch Seeds Shop offers a blog and cultivation guide, catering to the needs of even the most inexperienced growers.
With a germination guarantee, customers can feel confident in their investment.
With a choice of over 50 autoflowering seeds, customers can easily find some of the most popular autoflower strains in catalog by using the "best-selling seeds" tab.
Here are a few of highly sought after autoflower strains offered by Dutch Seeds Shop:
Discover Latest 2023 Lineup of Autoflowering Seeds from Dutch Seeds Shop
As the popularity of autoflowering cannabis seeds continues to rise, it can be challenging to navigate the vast market and choose the right strain.
To help make your decision easier, we have compiled a list of our most sought-after strains.
Unlock Potential of White Widow Autoflower
With fan-favorite reputation and over 1,600 positive reviews, White Widow's autoflowering seeds are must-try.
Balancing moderate 19% THC with 60% Indica and 40% Sativa genetics, this strain offers best of both worlds for those seeking relaxation and focus
It's also an easy grow, suitable for both indoor and outdoor environments, making it an ideal option for novice cultivators.
Embrace Iconic Effects of Northern Lights Autoflower
Northern Lights autoflower seeds are classic Indica-dominant strain renowned for its strong, relaxing "body high."
With 18% THC and 90% Indica genetics, this autoflowering seed promises to deliver.
Green Crack – An Autoflowering Strain With Mango-Tastic Twist
Green Crack autoflowering is an cannabis strain that will blow your mind with its THC content of up to 20% and massive yield of 19 oz per 3×3 ft.
With sweet, tropical mango flavor, this autoflowering plant will be ready for harvest in just 8-9 weeks.
Experience Pure Indica Relaxation of Afghan Autoflower
Pure Indica strains like Afghan offer unparalleled relaxation, and with high THC content of up to 20%, this autoflowering seed is no exception.
Both indoor and outdoor growth is a breeze, making Afghan auto reliable choice for cultivators.
Savor Sweet Purple Bliss of Purple Kush Autoflower
Purple Kush auto flower is renowned Indica strain celebrated for its potent high.
With 20% THC and an average yield of 9 oz, these autoflowering seeds produce beautiful purple buds that reach a height of around 4 ft.
Purple Punch Autoflower – A Relaxing Indica With Punch
Purple Punch is an 80% Indica autoflowering strain that offers potent punch and relaxing high.
With a yield of 14 oz and short flowering time of just 7-8 weeks, this strain is a popular choice for those seeking a relaxing and soothing experience.
Elevate Your Mood with Trainwreck Autoflower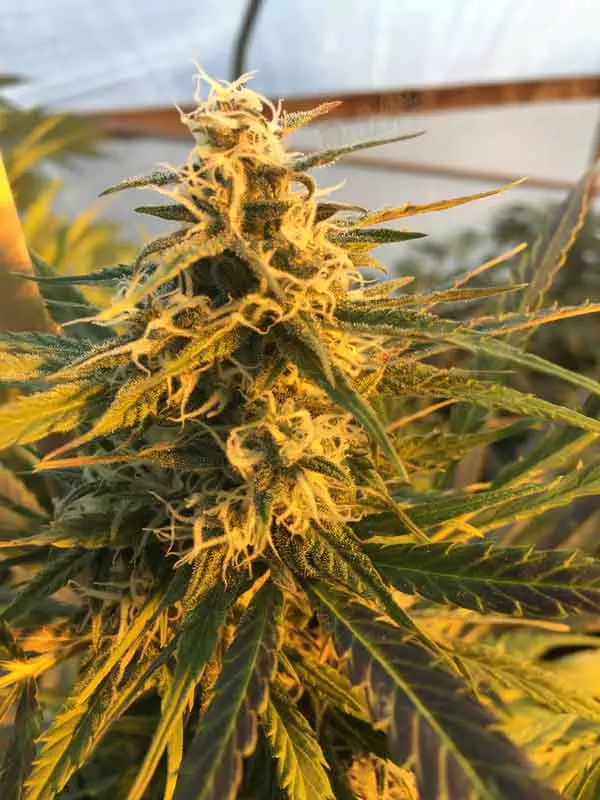 Trainwreck's 60% Sativa, 30% Indica, 10% Ruderalis blend and 16.5% THC content make for medium-strength, uplifting, and motivating effect.
Yields vary, but average at 9 oz.
Experience Medicinal Benefits of Charlotte's Angel Autoflower
Charlotte's Angel's Sativa-dominant genetics, low THC (0.7%) and high CBD (16%) content make these autoflowering seeds great choice for those seeking pain relief without "high."
Maximize Your Yield with Glueberry OG Autoflower
Glueberry OG is Sativa-dominant strain with a longer flowering time of 11 weeks.
These feminized autoflowering seeds are perfect for cultivators looking to maximize their yield potential.
Indulge in Sweet, Citrusy Tangerine Dream Autoflower
Tangerine Dream is an Indica-dominant strain that yields up to 14 oz per 3×3 ft indoors.
With its sweet, citrus flavor, this plant provides balanced effects of relaxation and focus.
Soothe Your Mind with AK-47 Autoflower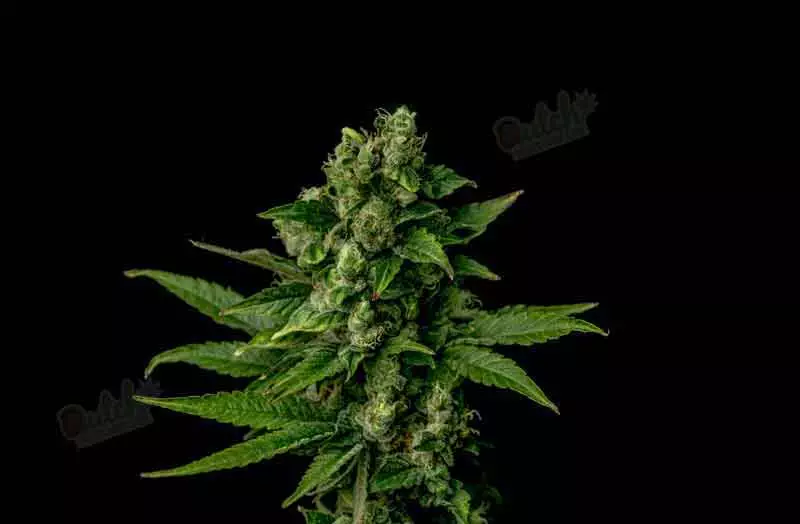 AK-47 autoflowering seeds deliver subtle, yet stimulating effect that can help relieve anxiety and stress in moderation.
Feel Intense, Fast-Acting Amnesia Autoflower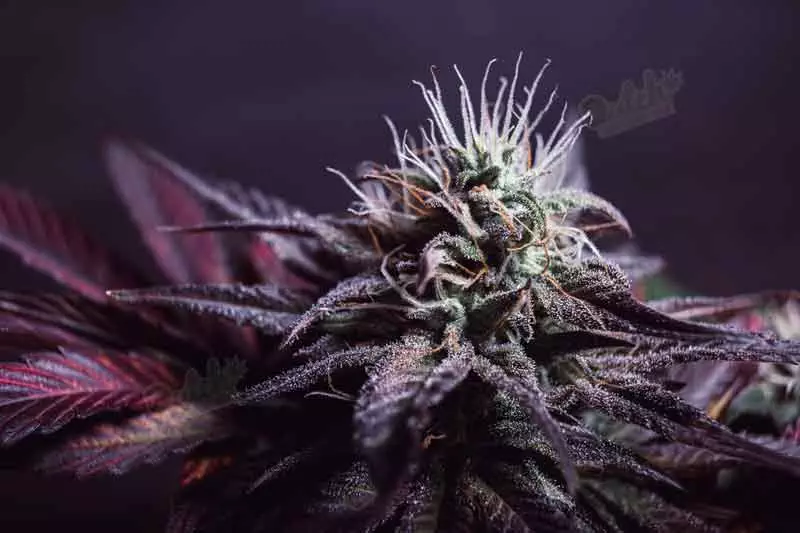 Amnesia is a longer flowering plant that delivers high yields with proper maintenance.
As the name suggests, effects are intense and fast-acting.
Experience Durable Power of Blue Diesel Autoflower
Blue Diesel is high-THC Indica-Sativa mix (up to 23%) that is highly durable and delivers a potent punch.
Recommended for experienced users.
Gelato Auto – A Sativa-Dominant Strain With Creamy Twist
Gelato Auto is Sativa-dominant autoflowering strain that will elevate your spirits with its THC levels of 26%.
The flavors are creamy and rich, and yields of up to 16 oz per 3×3 ft will have you feeling uplifted and energized.
Strawberry Banana Autoflower – A Summery Strain That Packs Punch
Strawberry Banana autoflowering seeds will grow into a plant that smells and tastes like summer.
With THC content of up to 27% and flowering time of just 10 weeks, this strain is the perfect choice for those looking for a sweet and fruity experience.
AK420 Autoflower – A Sativa-Dominant Strain for Dealing With Anxiety and Stress
AK420 is Sativa-dominant cousin of renowned AK47 marijuana plant, offering 22% THC and high that is said to be great for dealing with anxiety and stress.
Banana Kush Autoflower – A High-THC Strain With Sweet Banana Flavor
Banana Kush auto is the perfect choice for those looking to combine high 21% THC with sweet, banana flavor.
With indoor yields of 13 oz per 3×3 ft and a reputation for battling depression and stress, this plant is a must-try.
Orange Haze Autoflower – A Citrus-Infused Sativa-Indica Mix
Orange Haze is 65% Sativa 35% Indica mix with vibrant citrus vibe and THC content reaching 20%.
When grown indoors, this powerful autoflowering plant can yield up to 17 oz, making it a top choice for those seeking fruity and uplifting experience.
Pineapple Express: A Tropically Tempting Autoflower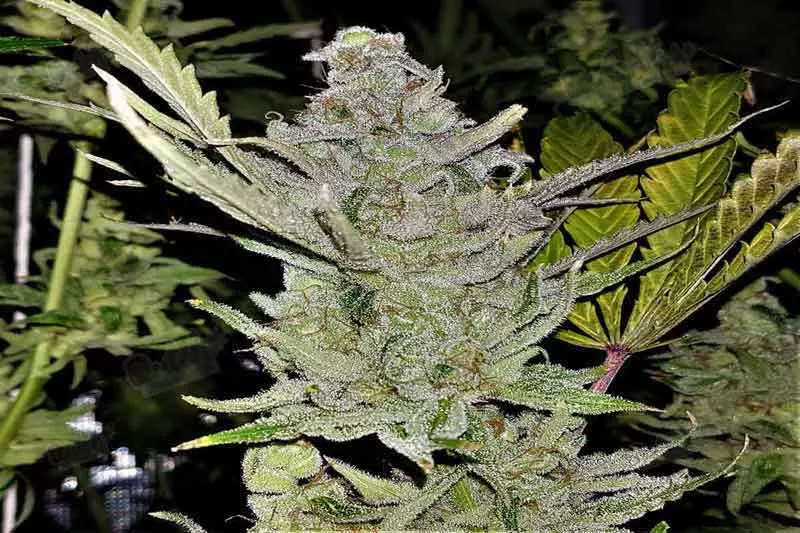 Famed for its tropical flavor and THC content that can reach up to 20%, Pineapple Express autoflowering seed is a must-try for any cannabis enthusiast.
This highly potent plant can deliver massive yields of up to 17 ounces per 3×3 feet when grown indoors under optimal conditions.
Relax with Stress-Relieving Lambs Breath Autoflower
Lambs Breath is known as the favorite strain of Bob Marley, and with 18% THC, it's top choice for reducing stress.
With fast flowering time of 7-9 weeks, Lambs Breath autoflowering seeds are convenient option for cultivators.
Sweet Tooth: A Delicious Autoflowering Strain
The Sweet Tooth autoflowering plant is a warm-weather favorite, with its 19% THC content and sweet, woody flavor.
This cannabis strain is known for producing high yields of up to 18 ounces, making it an excellent choice for those looking for both potency and quantity.
BCN Critical XXL Autoflower – The Frosty-Coated, High-Yielding Strain
BCN Critical is the epitome of potency and yield.
With THC content of up to 22% and 20-24 hours of daily light, this high-yielding cannabis plant is a true powerhouse.
And, with its beautiful frosty coating, buds are just as gorgeous as they are potent.
ILGM

With an impeccable reputation and over 22,000 glowing reviews, I Love Growing Marijuana (ILGM) is the top seed bank on our list.
ILGM is one of the best online cannabis seed banks, offering top-notch customer service, an extensive selection of cannabis seeds, enticing promotions and discounts, and an abundance of free web-growing resources for both novice and experienced cultivators alike.
Payment options include credit cards, bank transfers, bitcoin, and cash.
ILGM guarantees both germ and delivery, promising to replace any seeds that don't grow, free of charge.
With over 100 strains on their website, there's something for everyone, including professional and amateur packages for those who are undecided.
Since its official launch in 2012, ILGM has formed partnerships with renowned breeders from around the world, ensuring their customers receive only the finest cannabis seeds.
ILGM has achieved the ideal balance between a vast variety of high-quality marijuana seeds and affordable prices.
Shopping is straightforward, with climate-specific shops that truly stand out for their tailored seed options that perform well in your area.
As a bonus, ILGM offers free shipping to the US with no minimum order requirement, which is a rarity among online retailers.
Available Seeds: Beginner, Autoflower, High Yield, CBD Hemp, High THC, Indoor, Outdoor, Indica, Sativa
Seedsman
For cultivators of the finest strains of cannabis, procuring the best quality seeds is of utmost importance.
To that end, it's essential to be familiar with top seed banks in the market, and one such company is Seedsman.
Seedsman boasts an impressive collection of over 3,000 specialty cannabis seeds, offering cultivators a diverse array of options to choose from.
With seeds sourced from more than 30 of the most renowned breeders, including US, EU, and ever-popular Kush, cultivators are sure to find something that suits their needs.
But that's not all – Seedsman also offers a variety of medicinal seeds to treat conditions such as depression, arthritis, anxiety, and insomnia.
Navigating the Seedsman website is a breeze, and with individual strain critiques readily available, it's no wonder why the site has garnered high ratings.
However, there are some drawbacks to consider – the seedling germination guarantee is limited, and the cost of Seedsman's marijuana seeds can be relatively high.
Additionally, customer support is not exactly their strong suit.
In conclusion, Seedsman is a fantastic choice for cultivators in the market for autoflowering seeds.
With its vast selection of economical seeds and quality products, Seedsman offers something for everyone.
Keep in mind its limitations, including the cost of its seeds and lack of robust customer support.
Crop King Seeds
If you're looking for trusted seed bank that provides not just rich variety of strains, but also whopping 80% germination guarantee, look no further than Crop King Seeds.
With over a decade of experience in industry, Crop King Seeds has established itself as a leader in providing premium cannabis seeds, showcasing both classic favorites and cutting-edge hybrids.
And to make sure you get the most out of your growing experience, they've equipped their website with an array of informative blog posts and guides, as well as round-the-clock chat support.
But perhaps what sets Crop King Seeds apart is their commitment to germination rates, with the promise of 80% or higher for each seed purchased.
They offer free shipping on orders over $200 and even have brick-and-mortar stores for those who prefer personal touch.
Available Seeds: Regular, Feminized, Auto-Feminized, Autoflowering, Medical CBD, Mix and Match Strains
Seed City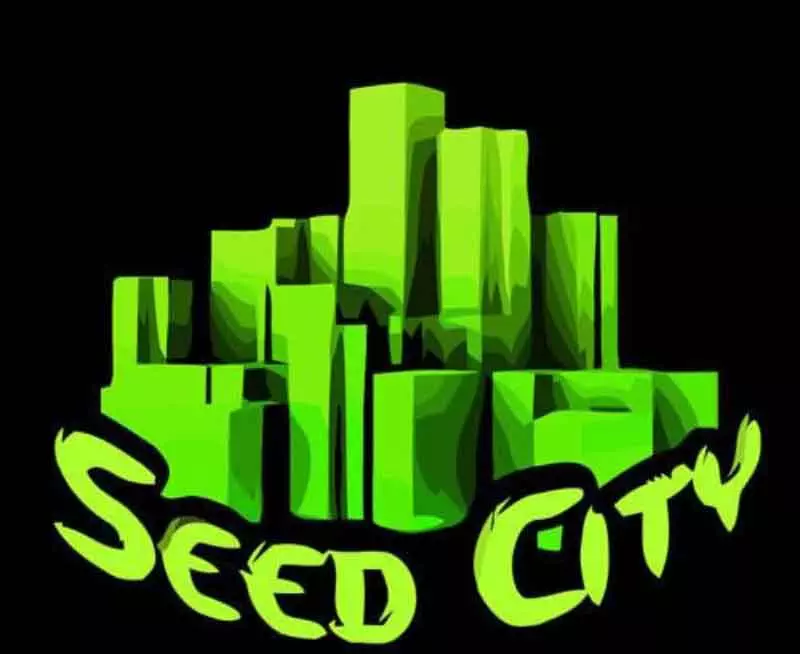 Seed City boasts an extensive collection of over 7,000 strains, including some of best autoflowering and photoperiod seeds in the market.
With over a decade of experience in providing top-notch male and female seeds, Seed City understands the significance of getting your product to you safely and discreetly.
Take advantage of Seed City's unbeatable prices, typically 30-40% off, and receive free seeds with every order.
This trusted seed supplier sources seeds from over 100 renowned breeders and is one of few to offer a price match guarantee.
So, if you find the seed you like at better price elsewhere, don't hesitate to grab it and enjoy a little extra discount.
In addition, Seed City offers frequent discounts of up to 40% on their cannabis stock, with an extra 10% off for payments made through Bitcoin.
Available Seeds: From Regular to Feminized, Medical Strains, Cheese Strain, and Auto-flowering options like BCN Critical XXL Autoflower, Green Crack, and Purple Punch Autoflower, you'll find it all at Seed City.
SunWest Genetics
SunWest Genetics has captured our imagination with its impressive offering of premium autoflowering seeds, each strain selected with utmost care and attention to quality.
Boasting a collection of over 500 strains and 24/7 support, this seed bank is a true leader in the industry.
And with its guaranteed delivery service, you can rest assured that your order will arrive promptly, making SunWest Genetics top choice among best in the United States.
Benefits:
An Unparalleled Selection – A veritable cornucopia of cannabis strains, SunWest Genetics offers over 500 varieties of autoflowering seeds, presenting vast and unparalleled selection to choose from.
Never Alone – With 24/7 support at your fingertips, knowledgeable team at SunWest Genetics will be there to assist with any queries that may arise.
Prompt Delivery, Guaranteed – Your order will arrive in a timely manner, free from worry, as the company offers guaranteed delivery service.
Quality at its Finest – The meticulous quality control measures put in place by SunWest Genetics ensures that each and every strain in its vast collection adheres to the highest standards.
Shortcomings:
No Savings to be Had – Regrettably, there are no discounts available at this time.
Herbies
For 20 years, Herbies has been the leading source of high-THC hash seeds.
With over 2,000 strains, this global seed bank caters to cultivators of all levels.
Herbies offers worldwide shipping, with anonymous Bitcoin payments and stealth shipping options available.
Receive your seeds within a week, disguised as a normal transaction for added security.
Free gifts with each order, 70% germination guarantee, and a 4.8-star rating on customer reviews are just some of the benefits of choosing Herbies.
With variety of payment options and decade of experience, it's no wonder they're trusted name in industry.
From regular to feminized, high THC to high CBD, Herbies has seeds for every type of grower.
Popular strains like Gelato Auto, Strawberry Banana Autoflower, and AK420 Autoflower are available.
While Herbies offers many benefits, they could improve their customer service and currently do not accept cash payments.
Shipping to the US is quick, but not free.
In conclusion, Herbies is reliable and punctual seed bank offering a wide selection of seeds and worldwide shipping.
With stealth options and anonymous payments, it's a top choice for cannabis cultivators in 2023.
Seed Supreme
Seed Supreme stands out among seed banks with their innovative rewards program.
Earn free Kush Cash Points with every seed purchase, redeemable for future seed purchases.
From Sticky Zkittle Glue to White Widow, Seed Supreme offers a range of the latest marijuana strains.
Enjoy added bonuses like pens, t-shirts, and dolls when you order.
Seed Supreme promises 15-30 day delivery for US orders, with a $15 shipping fee.
If there's a problem, they offer a replacement guarantee.
Whether you're looking for regular, high-yielding, or high CBD seeds, Seed Supreme has you covered.
Autoflower seeds and the best strains are also available.
While Seed Supreme offers a variety of strains and a great discount program, they could improve their customer service and payment options.
There are also additional charges for insured shipping and hidden packages.
In conclusion, Seed Supreme is the top autoflower seed bank in the US with a unique rewards program and range of strains for every grower.
While there is room for improvement, informative blog content and guaranteed delivery are noteworthy.
Grower's Choice
In search of top-notch autoflower seeds? Look no further than Grower's Choice – premier seed bank with a reputation for quality and customer satisfaction.
Grower's Choice was founded by horticultural and medical experts, ensuring only the best handpicked seeds make it to your doorstep.
Plus, they're based in California, making them one of largest seed banks in the country.
Customers rave about the quality of Grower's Choice seeds and their impressive 90% germination rate.
And in unlikely event seed doesn't grow, they'll send you replacement, no questions asked.
Need help? Grower's Choice offers multiple ways to reach out – from their website to email, phone, and social media.
With options for beginner, feminized, high CBD, high yielding, and autoflower seeds, they've got you covered.
While free shipping requirement and higher prices may be drawback, quality and customer satisfaction make it a top choice for serious cultivators.
The only downside? A limited seed selection.
In conclusion, for best autoflower seeds in USA, go with Grower's Choice.
Quality, customer satisfaction, and wide range of seed options – they've got it all.
Mary Jane's Garden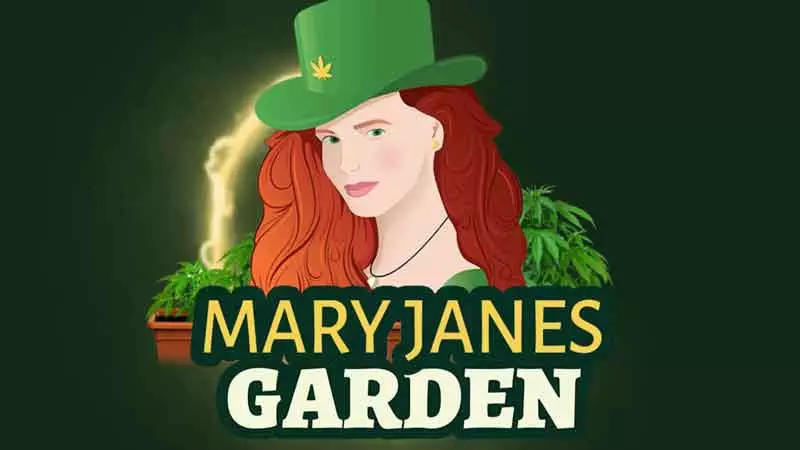 Mary Jane's Garden is a top-notch seed bank that stands out from rest.
By breeding its own high-quality autoflowering seeds, this seed bank offers a unique and direct connection to the source.
And with worldwide shipping, accessories, and growing guides available, it's no wonder that this seed bank is a popular choice among growers.
Although there may not be many promotions available, quality of seeds speaks for itself.
So why wait? Get your hands on strains like Blueberry Diesel and start your next cultivation journey with Mary Jane's Garden today.
Benefits:
In-House Breeding – Bypass mediators and get your autoflowering seeds straight from source at Mary Jane's Garden.
International Reach – Shipping is available worldwide, ensuring that no matter where you are, you can enjoy the benefits of these high-quality seeds.
Free Shipping – Orders totaling over $135 are eligible for free shipping, making it even easier to get your hands on your favorite strains.
Grow with Ease – The seed bank also offers a range of accessories and comprehensive growing guides, ensuring that your cultivation journey is smooth and successful one.
Drawbacks:
Scarce Savings – Mary Jane's Garden is currently lacking in promotional offers.
No Free Samples – Unfortunately, there are no free seeds offered at this time.
Sonoma Seeds
Tired of mediocre customer service from seed banks?
Look no further than Sonoma Seeds, where the team of customer reps is simply unparalleled.
Over 500 strains and free shipping for orders over $200 make this seed bank a standout.
With a solid 80% germination rate, you can trust your purchase will be worth it.
Choose from classic strains like regular and high CBD, or opt for something unique like Watermelon OG autoflower.
But be aware, while Sonoma Seeds shines in customer service and variety, they're still building their reputation and don't offer many discounts.
So weigh the pros and cons before making your choice.
Quebec Cannabis Seeds
Quebec Cannabis Seeds is a beacon of bountiful offers, showering its customers with regular promotions and bulk deals.
But, beyond bonuses lies an exceptional treasure trove of rarest autoflowering strains, including coveted Animal Gelato and Blue God.
Although there's a 10% fee for credit card transactions, cash and Bitcoin are accepted as alternative payment options.
Your order will be shipped within 24 hours, making Quebec Seed Bank a fast and efficient option for all your autoflower seed needs.
Benefits: Lucrative Promotions and Wholesale Deals, Scarcity of Autoflowering Strains, Free Seeds with Every Purchase, and Swift Shipping.
Drawbacks: A Charge for Credit Card Transactions.
Rocket Seeds
Rocket Seeds, a US-based company, has garnered a reputation for being one of best autoflower seed banks in the United States.
Website has to offer over 650 strains in their catalog.
The company offers a wide range of premium cannabis seeds with an impressive 80% germination guarantee, similar to that of Crop King Seeds.
For those seeking ultimate in relaxation, Rocket Seeds offers a plethora of high-CBD strains, each with potent properties.
Rocket Seeds also provides seeds from other popular seed banks, including Crop King Seeds.
If you're looking for a one-stop-shop to compare and purchase best seeds from most reputable companies, Rocket Seeds is place to be.
With free shipping for all orders over $200, and an offer of 10 free seeds for all orders above $400, this seed bank truly goes the extra mile to ensure customer satisfaction.
Rocket Seeds ships worldwide and their support team is available 24/7 to answer any questions you may have.
Additionally, this seed bank is one of few that accept PayPal payments.
MSNL
MSNL, premier European seed bank, has strategically expanded its reach and now offers its exceptional seeds to American customers.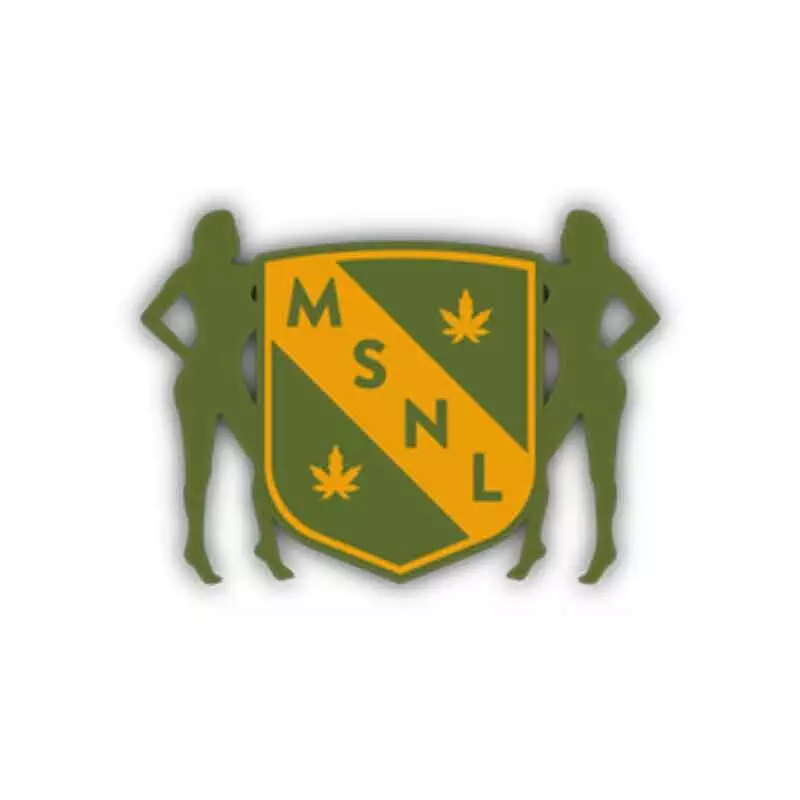 While specific state from which they ship is not specified on their website, rest assured that your seeds will arrive within mere five days.
An Array of Options – MSNL offers a generous selection of autoflowering strains, boasting approximately 50 strains at time of this review, including highly sought after Do Si Dos Autoflower, Green Crack Autoflower, and Bruce Banner Autoflower.
Bargain Hunting – MSNL also offers some remarkable promotions, making it possible to purchase their high-quality seeds at an economical price.
MSNL's expansion into the American market presents a fantastic opportunity for American growers to access exceptional quality of European seed bank.
With a wide range of autoflowering strains, fast delivery, and unbeatable promotions, MSNL is seed bank worth considering for your next cultivation venture.
WeedSeedsExpress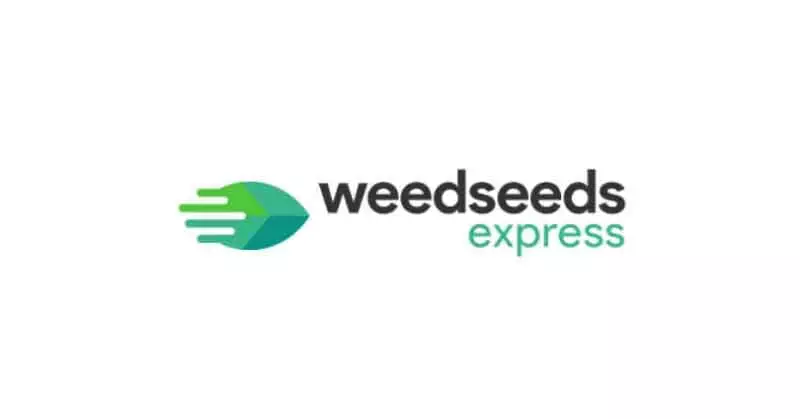 While their origins may lie in tulip-lined streets of Amsterdam, rest assured that they have a presence on American soil, with a warehouse in sunny California and a commitment to speedy deliveries to states across land.
And with a history of generous germination guarantees and near-flawless fulfillment rates, it's no wonder they've earned a reputation as top choice for savvy cultivators.
In fact, of many orders placed with this seed bank, only a mere 2 out of 6 seeds failed to germinate.
With staggering 51 different autoflower strains on offer, as well as frequent sales and generous buy-one-get-one deals, it's hard to argue with their standing as leader in the industry.
What truly sets WeedSeedsExpress apart is their stealthy shipping, nod to the needs of discerning customers who demand privacy.
They understand that beauty of growing your own lies in quiet, covert nature of pursuit, and they've honed their shipping methods to near-perfection, ensuring that your seeds arrive undetected and ready to sprout.
So if you're in the market for premium autoflower seeds and seek seed bank that embodies the perfect balance of variety, quality, and discretion, look no further than WeedSeedsExpress.
They are undisputed champions of American seed bank scene, and with their superior offerings, you're sure to reap bountiful harvest.
Beaver Seeds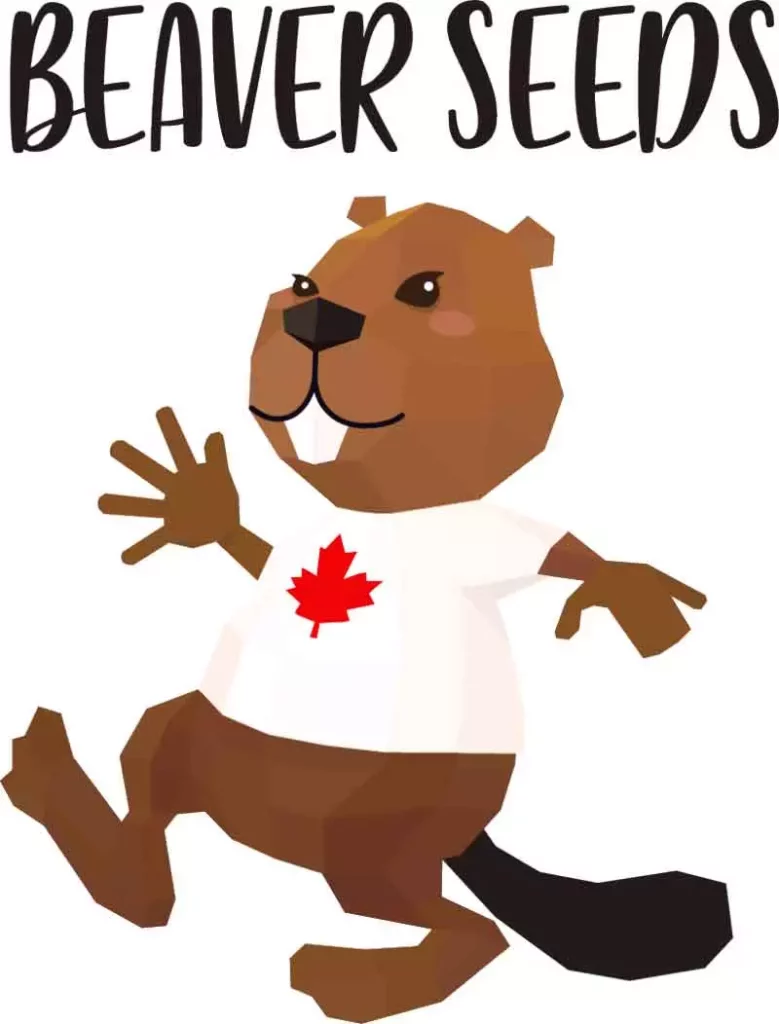 In search of perfect feminized, regular, CBD-rich, or autoflowering seeds that won't put a strain on your wallet? Look no further than Beaver Seeds.
Not only are their prices highly competitive, but their quality is second to none.
What sets Beaver Seeds apart from the rest is their ability to ship internationally.
Whether you're located in the US or abroad, you can still enjoy their top-notch offerings.
Shipping for the USA is completely free of charge.
For other countries, orders over $200 also enjoy free shipping.
Be sure to peruse Beaver Seeds' "top picks" for some inspiration.
Two strains that are sure to impress are Tangerine Dream and Great White Shark.
Available Seeds:
Fast Version, High CBD, Auto, Feminized
Our Criteria
Uncovering best autoflowering marijuana seed banks is no small feat.
To ensure you receive only the best, we meticulously scrutinized range of factors before compiling this list.
Quality Seeds Are a Priority
To be considered for this list, seed bank must provide top-notch autoflowering weed seeds.
We only included companies that obtain their cannabis seeds from reputable breeders with exceptional germination rates and bumper yields.
Germination Guarantees Matter
We gave higher rankings to seed banks like ILGM and others who back up their promises with actions
These seed banks offer germination guarantee, meaning that if your autoflowering seeds fail to sprout, you can receive replacement shipment at no additional cost.
Stealth Shipping for Your Safety
Even if marijuana has been legalized in your area, autoflowering seeds may still run afoul of laws in other regions.
The top seed banks understand this and take necessary precautions to avoid seizure at customs.
They ship your seeds discreetly, often disguised as t-shirts or toys, to ensure safe delivery.
Flexible Payment Options
The best seed banks offer a wide range of payment options for your convenience.
All of the seed banks on our list accept credit cards, which are considered the safest method of payment, and many also accept cash and cryptocurrency.
Reputation and Customer Reviews
In the unregulated cannabis industry, where many companies operate from overseas, it's vital to choose a seed bank with a solid reputation and positive customer reviews on sites like Reddit and cannabis forums.
How To Choose The Perfect Strains for Your Cannabis Garden
When it comes to selecting ideal autoflowering cannabis seeds, there are several important factors to consider, such as potency, effects, flavor, price, climate, and ease of growing.
As a conscientious grower, you'll want to make sure you make an informed decision that will result in a successful harvest.
Potency
With a plethora of strains available, it can be challenging to determine which autoflower seeds are right for you.
While THC content is an important metric, it's not the only one.
Pay attention to parent strains and delve into customer reviews to gain insight into the effects of different strains.
Remember, potency can sometimes be deceiving.
Lower THC content does not necessarily equate to less powerful high.
Effects
The effects of autoflowering cannabis strains vary greatly, depending on a variety of strain – be it Indica, Sativa, or Ruderalis.
Before making your purchase, take a moment to examine product page and assess effects you desire.
Whether you want to boost creativity and focus, promote relaxation and sleep, or even reap potential benefits of medicinal cannabis without psychoactive effects, you'll find a strain that suits your needs.
Flavors
Flavor is an aspect that shouldn't be overlooked.
After all, you don't want to waste time and resources cultivating strain that doesn't taste good.
Companies featured in our list offer a diverse range of flavors, from earthy and natural, to sweet and fruity.
Price
If you're on a tight budget, consider taking advantage of ILGM's BOGO deals.
But, you'll find that many of the seed banks on our list offer high-quality autoflowering seeds at affordable prices.
Whether you're a seasoned grower or beginner, you'll find seed that fits your budget.
Climate
Climate is a critical factor to consider when growing cannabis, especially if you plan to grow outdoors.
To ensure success, select seed that is well-suited to your local climate.
However, indoor growing eliminates this concern, as you have complete control over temperature and light.
Ease of Growing
Autoflowering seeds are renowned for their ease of growth, but it's essential to pay attention to specific requirements of your chosen strain.
Although autoflowers are generally low-maintenance, they are not indestructible, and it's imperative to understand their needs before planting.
What are Autoflower Seeds?
Well, they're revolutionary type of cannabis plant that defies traditional rules of growth.
Unlike photoperiodic strains that rely on changes in sunlight to flower, autoflowers are unique breed that automatically bloom, unfettered by constraints of light cycles.
Derived from wild and hardy cannabis strain, Ruderalis, autoflowers are the perfect choice for growers who don't want hassle of adjusting light cycles.
They're sun-loving plants that thrive in ample light, making them hassle-free option for cultivators.
So, without further ado, let's delve into the best autoflower seed and discover the cream of crop in cannabis seeds and take your growing game to the next level!
In Conclusion…
As cultivator residing in the United States, it's crucial to consider source of your autoflower seeds.
By opting for seed banks that ship domestically, not only will you receive your seeds in a timely manner, but you'll also avoid potential pitfalls of international customs.
Personal experience has taught me that WeedSeedsExpress is a top-notch choice, but don't just take my word for it.
The autoflower seed banks listed here are all reputable and trustworthy, each offering their own unique advantages.
So, what's your go-to seed bank for autoflowers?
Let's hear your recommendations in the comments below!
It's time to share knowledge and elevate the standard of cannabis cultivation across land.
Share the Love:
Written by Kodinov Ivan
Date: 2023-07-17 16:14:40