10 Cannabis Twitter Accounts to Follow
In the ever-evolving world of cannabis, staying updated is not just a preference – it's a necessity. Twitter is the pulse of this industry, offering real-time updates, expert insights, and a whole lot of green fun.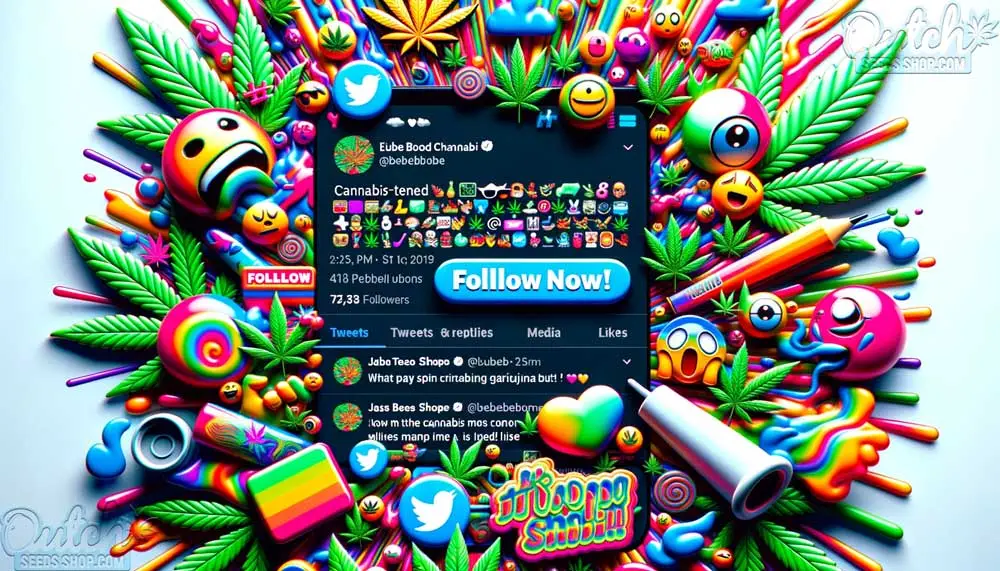 Author: Nenad Nikolic
Twitter Accounts for Cannabis Retailers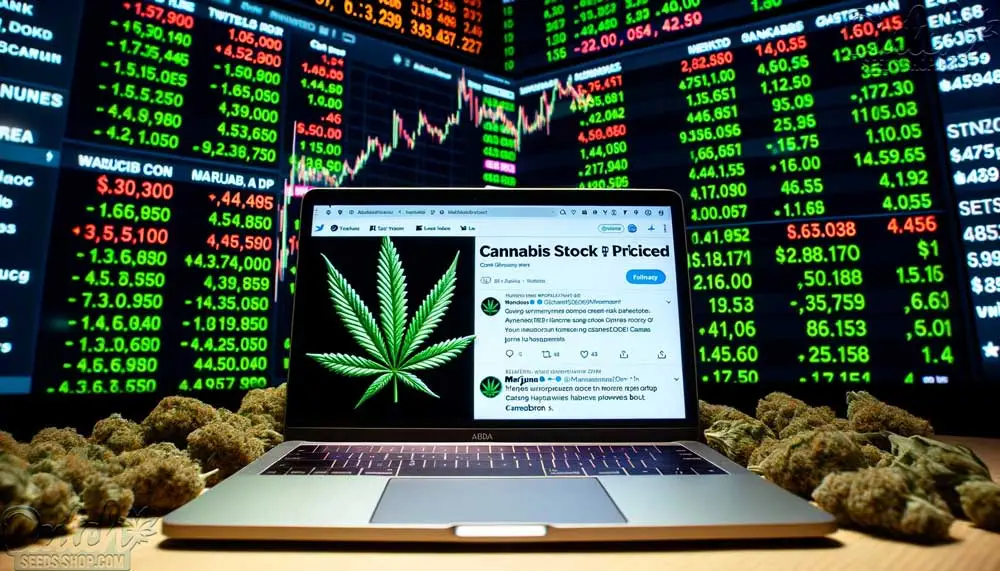 If you're in the retail side of the cannabis industry, keeping your finger on the pulse is crucial for your business growth.
Twitter serves as an invaluable tool in this regard.
It's not just about selling products; it's about creating a brand, engaging with your community, and yes, keeping an eye on what the competition is up to.
With regulations ever-changing and new strains hitting the market, you've got to stay informed to stay ahead.
@MJBizDaily
If you're a retailer in the cannabis space, you can't afford to miss out on following @MJBizDaily.
This Twitter account is a hub of real-time industry news, legislative updates, and market trends.
Whether you're looking for information on toxin-free growing methods or the latest cannabis products hitting the shelves, this account has got it covered.
What's more, they frequently share reviews and insights from industry experts, adding an extra layer of credibility and depth to your knowledge base.
Don't underestimate the power of staying updated in this fast-paced industry.
Following @MJBizDaily gives you more than just news; it gives you a strategic edge.
They also offer an email newsletter, which you can subscribe to for a more in-depth dive.
This way, the most critical updates come straight to your inbox, so you're always one step ahead.
@CovaSoftware
Enter @CovaSoftware, your one-stop-shop for all things retail management in the cannabis world.
From inventory control to customer engagement strategies, this account offers a plethora of valuable insights.
They even go beyond the basics, delving into topics like data analytics and customer experience design.
The account regularly hosts webinars and seminars, providing an interactive platform to gain firsthand knowledge from industry experts.
Think of @CovaSoftware as your silent business partner, always ready to offer advice and solutions to common retail challenges.
They also share resourceful guides, checklists, and tips that can dramatically improve your retail operations.
In a space where compliance and customer satisfaction can make or break your business, their insights are nothing short of essential.
Cannabis Investing Twitter Handles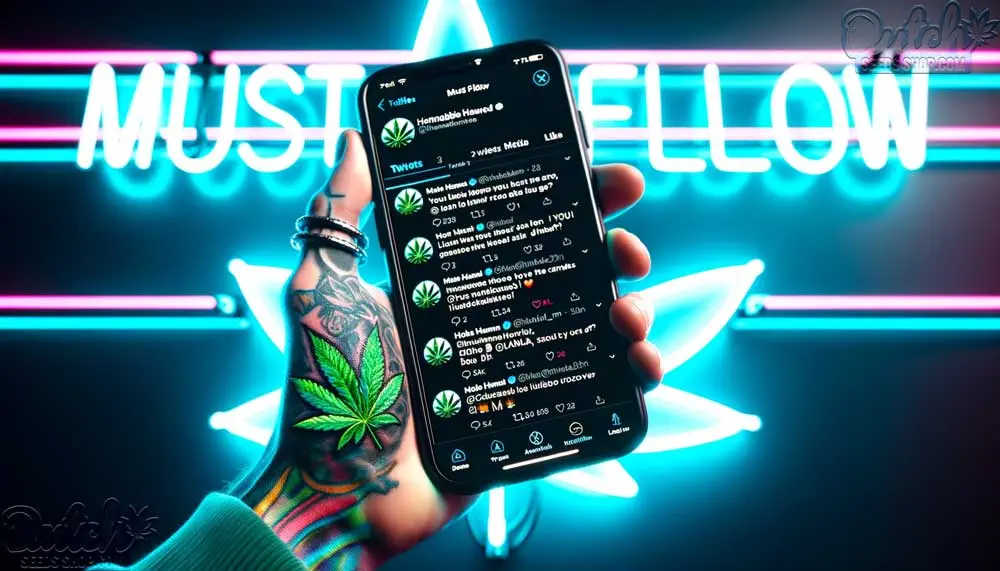 The cannabis investment landscape is like a roller coaster—thrilling but full of ups and downs.
Twitter can be your safety harness, providing real-time updates and analyses that could significantly impact your investment decisions.
@MarijuanaMoment
@MarijuanaMoment is more than just a Twitter account; it's an investing compass.
This is the go-to source for legislation changes, market forecasts, and emerging business opportunities in the cannabis world.
They offer a balanced perspective on the industry, making them a reliable source for investors looking for unbiased information.
By following @MarijuanaMoment, you're not only staying updated but also gaining a competitive advantage.
They often feature interviews with industry leaders, providing exclusive insights into market trends and investment opportunities.
In an industry where legislation can change at the drop of a hat, having this account in your Twitter feed can be a real game-changer.
@HIGH_TIMES_Mag
When it comes to cannabis investment, @HIGH_TIMES_Mag is an institution.
They cover everything from the latest IPOs to in-depth analyses of market trends.
The account also features articles that provide a global perspective on cannabis investments, including emerging markets and international regulations.
One of the standout features of @HIGH_TIMES_Mag is its in-depth articles that inspire investors.
The account doesn't just report on investment opportunities; it contextualizes them within the broader cannabis industry, providing a fuller understanding of the market's potential. 
This is essential for anyone looking to invest in cannabis, whether you're a newcomer or a seasoned investor.
Best Marijuana Twitter Accounts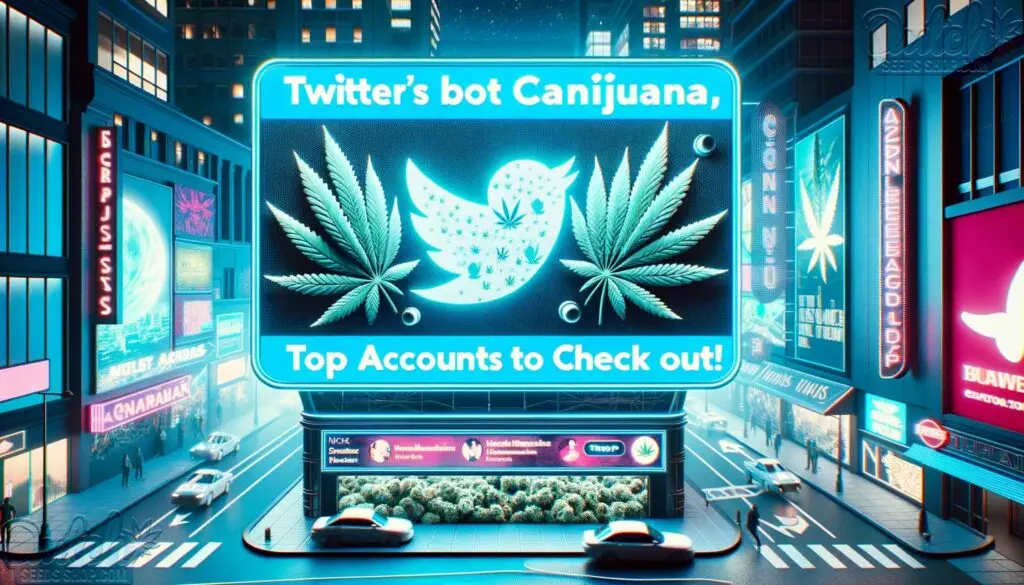 When it comes to marijuana-specific content, Twitter is a goldmine.
From strain reviews to advocacy efforts, the platform offers a wide range of information that caters to all types of cannabis enthusiasts.
@Leafly
@Leafly is the Wikipedia of the marijuana world, but way cooler.
This account offers a comprehensive look at the world of cannabis.
Looking for reviews on the latest strains? They've got it. 
Wondering about the difference between THC and CBD? They break it down.
They also offer lifestyle content, discussing the best ways to incorporate cannabis into your daily life.
But it's not just about consumer information. @Leafly also provides a valuable service to retailers by helping them curate consumer experiences.
They offer insights into customer preferences, seasonal trends, and even localized market demands.
This makes it a must-follow account for both consumers and industry professionals.
@NORML
@NORML takes marijuana advocacy to the next level. They're not just tweeting; they're campaigning.
They provide up-to-date news on marijuana legalization efforts, cannabis research, and legislative changes.
In a time where marijuana laws are in constant flux, staying informed is your first step in becoming an advocate.
Following @NORML doesn't just keep you in the loop; it makes you part of a larger movement.
The account also offers guidelines on how to get involved in local and national advocacy efforts.
They share petitions, studies, and events where you can take a stand and make your voice heard.
It's more than just a Twitter account; it's a community.
Twitter Accounts for Cannabis Lovers
If your idea of a good time involves sparking up and diving deep into the world of cannabis, then welcome home.
Twitter is your playground, where you can explore everything from stoner humor to high-brow cannabis culture.
It's like walking into a virtual cannabis lounge, where everyone from the casual smoker to the ganja guru can find their tribe.
@WeedHumor
Let's get one thing straight: @WeedHumor is the life of the party.
This Twitter account is a comedic haven, featuring a range of weed-related memes, funny videos, and quips that will have you chuckling in no time.
But it's not just about the laughs. @WeedHumor also taps into the everyday experiences of cannabis enthusiasts, making it relatable on a different level.
What makes this account a must-follow?
It's a community of half a million followers, all united by the love of cannabis and a good laugh.
Whether you're scrolling through your feed during the day or looking for some late-night humor, this account adds a fun twist to your cannabis journey.
@CannabisCulture
For those who like their cannabis with a side of intellect, @CannabisCulture is the account to follow.
This isn't your average stoner feed; it's a rich tapestry of articles, opinions, and in-depth analyses about the cannabis world.
They cover everything from legalization efforts to the science behind your high.
But what really sets them apart is their focus on social equity and sustainability in the cannabis industry.
Whether it's through advocating for fair laws or promoting eco-friendly growing methods, this account offers a holistic view of what cannabis culture can and should be.
Weed Twitter Accounts to Follow
If you're looking to diversify your Twitter feed with some fresh and varied cannabis content, you're in luck.
Twitter's got a buffet of options, serving up everything from witty commentary to insightful articles.
@WeedTweets
@WeedTweets is your go-to for classic stoner humor and commentary.
What makes this account special is its simplicity.
They don't need flashy memes or intricate posts to make a point.
Sometimes, a well-timed tweet is all it takes to capture the essence of stoner culture.
Where this account really shines is its ability to engage a large audience.
Their content is easily shareable, making them a popular choice among cannabis enthusiasts on Twitter.
Whether you're new to the community or a seasoned veteran, this account provides a steady stream of content that's as entertaining as it is relatable.
@StonerJesus
Ever wondered what it would be like if the Son of Man was a stoner? Look no further than @StonerJesus.
This account brings a unique blend of irreverent humor, insightful commentary, and, believe it or not, a touch of spirituality.
It's a unique concoction that you won't find anywhere else on Twitter.
What makes this account really stand out is its unique perspective on cannabis culture.
They tackle everything from the lighter sides of stoner life to the more serious issues surrounding legalization and social justice.
The result is a well-rounded account that offers something for everyone, from those looking for a laugh to those interested in the deeper aspects of cannabis culture.
Share the Love: