CBD Critical Mass Autoflower Seeds Information
Are you looking for the perfect blend of relaxing and therapeutic effects? Look no further.
This weed offers a soothing experience with a gentle touch of euphoria.
Known for its high CBD content, this unique strain caters to recreational users and those seeking relief from physical discomfort.
Let's dive into this terpene delight that provides many medical benefits.
CBD Critical Mass Autoflower Strain Origin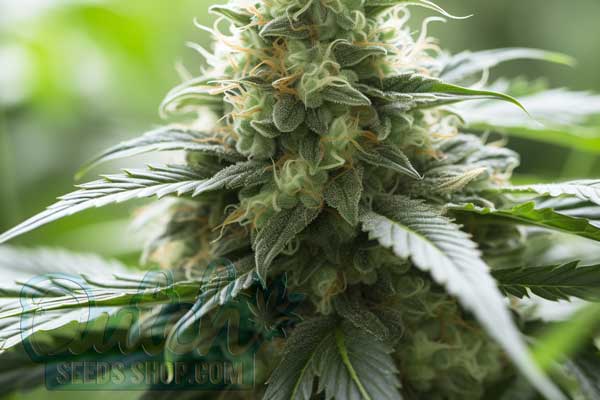 The inception of this weed can be traced back to its intriguing parentage, Critical Mass x Ruderalis.
Carrying an impressive lineage of 80% Indica and 20% Sativa, this strain has made waves for its unique characteristics and genetic composition.
With resistance to molds and a rich terpene profile, it's a preferred choice for many growers and users.
Its unmistakable spicy, woody, and pine flavors add to its mystique, making it a must-try for weed connoisseurs.
CBD Critical Mass Autoflower Weed Effects
The effects are synonymous with relaxation and tranquility.
This is your strain if you're seeking a calming effect with analgesic properties.
Relaxing, calming, and soothing - it's like a comforting embrace that alleviates chronic pain, body tension, and mental ailments like anxiety and stress.
It's a lifeline for those battling depression, anxiety, and stress, a mood-lifting friend minus the awkward silences.
THC and CBD
When exploring the Critical Mass CBD, one cannot overlook the unique blend of cannabinoids that play a harmonious symphony in the strain.
This strain has THC levels that hover in the calming range of 3% to 4%, making it an ideal option for those who seek calmness without an overwhelming THC high.
The CBD levels in this strain stands out below 10%.
Don't be fooled by this number; the effects of CBD in this blend are profound.
It's a symphony of alleviating pain, body tension, menstrual cramps, and mental ailments like anxiety and stress.
Think of this weed as a soothing balm for physical symptoms.
From inflammatory issues to arthritis, and migraines, it's like a loyal friend that's always there for you.
The moderate THC content combined with high CBD forms a gentle cerebral buzz that's balanced and inviting.
Aroma and Flavor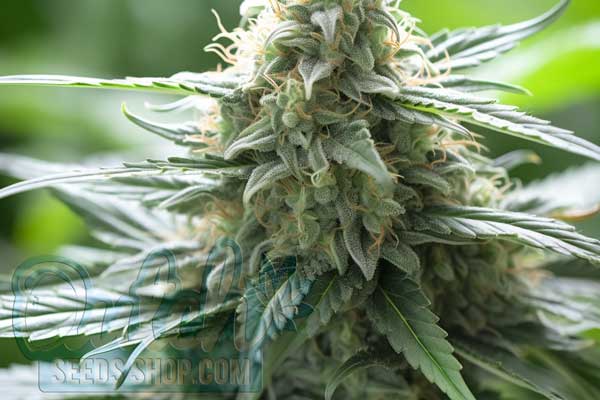 Unleash a jar of this buds, and you're immediately transported to a world filled with spicy, woody, and pine scents.
It's an aroma that's as complex as it is welcoming.
The unique combination of terpenoids such as Alpha-Pinene, Beta-Pinene, Caryophyllene, Delta-limonene, Linalool, and Myrcene contribute to the strain's delightful scent and its therapeutic effects.
The flavor profile is nothing short of extraordinary.
The spicy undertones are complemented by a richness of earthy and citrus flavors that dance on the palate.
Every puff is a fusion of tastes, making your taste buds tingle with excitement.
Whether you're an indoor grower or cultivate outdoors, this indica-dominant strain offers a unique sensory experience that is both mellow and energizing.
The buds, when flowered, emanate an aroma that's a terpenoids delight, and the aftertaste leaves a lingering sense of calm.
It's a strain that engages all senses, making it an absolute must-try for both the seasoned weed connoisseur and the novice enthusiast.
Growing CBD Critical Mass Autoflower Plants
Dreaming of cultivating your CBD-rich buds?
Growing CBD Critical Mass auto seeds isn't just a rewarding experience; it's an easy one!
Embrace the opportunity to raise a plant with solid resistance to molds and minimal care requirements.
Let's get to the specifics.
Preferred Climate
CBD Critical Mass auto cannabis seeds thrive in a mild climate.
Temperature, humidity, and sunlight should be considered when cultivating, but it's not an overly demanding plant and is easy to grow.
Its mold resistance and reduced need for frequent watering make it ideal for outdoor cultivation.
Proper care to prevent pests and diseases will ensure a flourishing harvest, whether growing indoors or outdoors.
This plant works very well in a ScrOG and SOG setup, which will benefit flowering and the end result.
Indoor and Outdoor Yield
When it comes to yield, this autoflowering plant doesn't disappoint.
Indoors cultivators can expect to reap 1 to 1.3 oz/ft² (30 to 35 grams per square meter), while outdoor cultivation can yield anywhere from 2 to 3.5 oz per plant.
Factors such as grow difficulty, climate, and care can influence these numbers, but with this strain's easy cultivation nature, even new cultivators can achieve impressive results.
Don't miss out on this high yielding cannabis plant that promises both quality and quantity.
Flowering Time
This strain's flowering time ranges about eight weeks, offering a quick turnaround for multiple harvests yearly.
Various factors like growing techniques and environmental conditions can subtly influence flowering period, but overall, it's a strain with a short life cycle, perfect for new and seasoned growers.
Buy Cannabis Seeds for Sale Online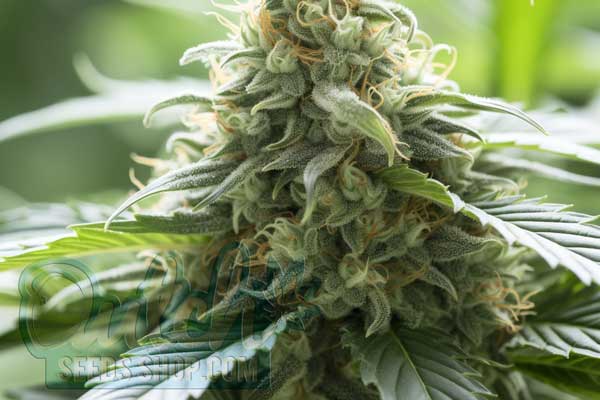 Your journey to an extraordinary weed experience starts with the right marijuana seeds.
When buying CBD Critical Mass Autoflower seeds for sale, look no further than Dutch Seeds Shop.
Recognized as one of the best online seed banks in the USA, we at DSS ensure quality, variety, and discreet shipping.
Indulge in weed known for its medicinal properties, mellow effects, and aromatic essence.
From feminized seeds to autoflower versions, every product is curated to bring you the best germination rates.
Whether you are new to marijuana seeds cultivation or an expert cultivator, we ensure a seamless buying experience.
Free Shipping Worldwide - Including the USA
Enjoy high-yield with seeds that have been crafted for easy cultivation.
With autoflower CBD Critical Mass seeds, you can expect a delightful product and an engaging journey from germination to harvest.
Your investment in auto CBD Critical Mass seeds comes with the promise of quality, the excitement of growth, and the assurance of buying from a trusted name in weed seed banks.
Free shipping on orders worldwide - including in the USA is just the icing on the cake, along with fast delivery option from 2 to 5 days.
At Dutch Seeds Shop, we sweeten the deal with free seeds on all orders over $100, making it an irresistible discount for both new cultivators and seasoned experts
Your dream garden is just a click away!
Similar Marijuana Seeds
Auto CBD Critical Mass seeds is a choice that many gardeners lean towards, but there are other cannabis strains out there with attributes that may entice a cultivator looking for specific characteristics.
Below, we'll compare it with some other favorites, such as Charlotte's Web, Harlequin, Sour Tsunami, and Cannatonic.
Each has its own unique features and may serve as an exciting alternative to consider.
Charlotte's Web: Known for its high levels of CBD, Charlotte's Web is a non-psychoactive medical marijuana. While Auto CBD Critical Mass strain offers calming effects, Charlotte's Web focuses more on anti-anxiety and anti-inflammatory benefits. Both provide therapeutic relief, but Charlotte's Web is a more CBD-rich option with less emphasis on flavor.
Harlequin: Harlequin is a 75% sativa-dominant, unlike CBD Critical Mass's 80% indica dominance. That makes Harlequin a bit more uplifting, and it can create a gentle cerebral buzz. Both have medicinal qualities, but while auto CBD Critical Mass helps mainly with body tension, Harlequin is more focused on balancing THC's effects with CBD, providing a clear-headed experience.
Sour Tsunami: Renowned for its distinct skunk scent, Sour Tsunami is a high-CBD weed that shares some medicinal benefits. The key difference lies in the flavor profile, with Sour Tsunami offering a more citrus and earthy taste. While both may aid in alleviating pain, Sour Tsunami's CBD content is generally higher, giving it a slightly different therapeutic range.
Cannatonic: A balanced hybrid, Cannatonic is a 50/50 indica/sativa mix that can bring a unique sense of calm. Unlike the indica-dominant CBD Critical Mass autoflowering seeds, Cannatonic offers a more equal parts of CBD and THC content without leaning heavily towards physical calmness. Both are recognized for their medicinal properties. Still, Cannatonic's blend makes it suitable for those seeking both mental clarity and physical comfort, bridging the gap between the calming effects of autoflowering CBD Critical Mass and more THC cerebral marijuana strains.
FAQ
What is CBD Critical Mass Autoflower? 
It is a hybrid strain that provides calming effects, ideal for relaxation and medicinal purposes.
Is CBD Critical Mass Autoflower Indica or Sativa? 
It has an 80% indica and 20% sativa genetic composition.