Durban Poison Autoflower Seeds Information
Do you crave a strain that dances with energy and focus?
Get your hands on the irresistible seeds.
This pure sativa strain is an enticing blend of herbal excitement, and we're diving right into what makes it extraordinary.
Durban Poison Autoflower Strain Origin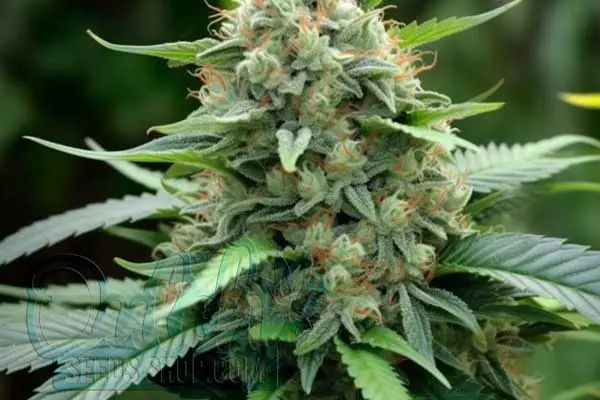 This is a compelling strain, bearing the genetics of Durban Poison seeds x Ruderalis.
Originating from South Africa's vibrant city of Durban, it's been crossbred with Ruderalis to gift growers an autoflowering version of the classic strain.
Known for its 100% sativa lineage, it is celebrated for its vigor and robust nature, a true embodiment of Durban's lively spirit.
Durban Poison Autoflower Weed Effects
Immerse yourself in the energizing effects of this weed.
With a reputation for energetic, focused, and uplifting sensations, this strain is hailed for invigorating and uplifting head highs.
It helps alleviate stress, anxiety, and depression and even encourages focus.
If you've been searching for a daytime strain that stimulates positive feelings, look no further.
THC and CBD
It boasts a remarkable profile with a significant tetrahydrocannabinol concentration ranging from 17% to 20% and CBD levels below 1%.
As a 100% sativa, it holds its ground in providing an energetic and uplifting high, a quality attributed to its high THC content.
The tetrahydrocannabinol in this strain isn't merely about recreation; it also has therapeutic implications.
Users experiencing the Durban Poison auto strain may find it beneficial for reducing stress, anxiety, and depression.
On the other hand, the low CBD content doesn't detract from its allure but highlights its role as a predominantly psychoactive strain.
This unique balance of THC and CBD positions makes it as a preferred choice for those seeking clarity, focus, and a refreshing sensation without an overpowering sedative effect.
Aroma and Flavor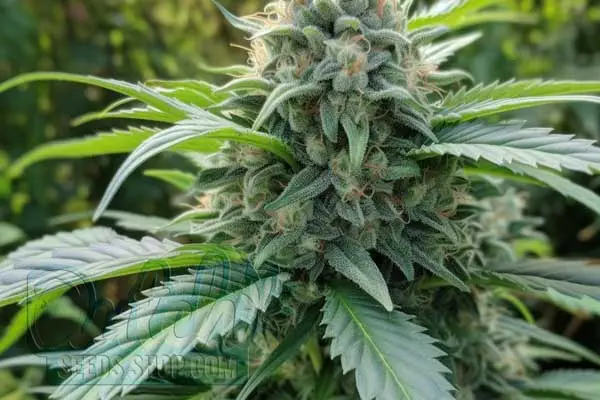 Regarding the sensory experience, it delivers a feast for the senses.
Its aroma exudes an earthy and sweet scent, an olfactory delight leading you to a flavorful journey.
When ignited, the nugs reveal a complex flavor profile, a rich and satisfying blend.
You'll experience the groundedness of earthy tones, complemented by a sweet aftertaste that lingers on the palate.
For enthusiasts, this might recall the original Durban Poison, yet the auto version adds a subtle twist.
The resinous and trichome laden buds ensure the flavor profile is tantalizing and deeply resonant with the Durban scent.
Whether you're new to cannabis or a seasoned connoisseur, the scent and flavor present a multifaceted experience, connecting you to its South African landrace roots while introducing a modern touch.
Growing Durban Poison Autoflower Plants
Ready to grow something legendary?
Cultivating Durban Poison plants is an adventurous journey filled with surprises.
Suitable for beginners or seasoned cultivators, this section will guide you through the cultivation of this extraordinary autoflowering cannabis.
Preferred Climate
Growing Durban Poison Autoflowering strain is a rewarding endeavor, and its preference for a mild climate adds to its accessibility.
Unlike some more finicky MJ, this one thrives in moderate temperatures, neither too hot nor too cold.
That makes it an adaptable option, whether you choose to grow weed indoors or cultivate it outdoors.
For outdoor cultivators, the strain's hardiness and resistance to disease and pests enhance its appeal.
When grown in the right climate conditions, the plant flourishes.
A balance of sunlight, temperature, and humidity is critical to growing Durban Poison auto strain successfully.
Still, it's forgiving nature makes it suitable even for those just beginning their growing journey.
It can grow and flower with as little as 12 hours of light per day.
Its affinity for mild weather and versatility in adapting to various growing conditions make Durban Poison Autoflower a great strain to experiment with, no matter where your garden may be.
Indoor and Outdoor Yield
It is adaptable to both indoor and outdoor cultivation.
Indoor yield ranges from 0.8 to 1.6 oz/ft², while outdoor yield stretches from 5 to 6 oz per plant.
Outdoor growth is recommended for optimum results, but proper lighting can lead to a flourishing indoor garden.
Flowering Time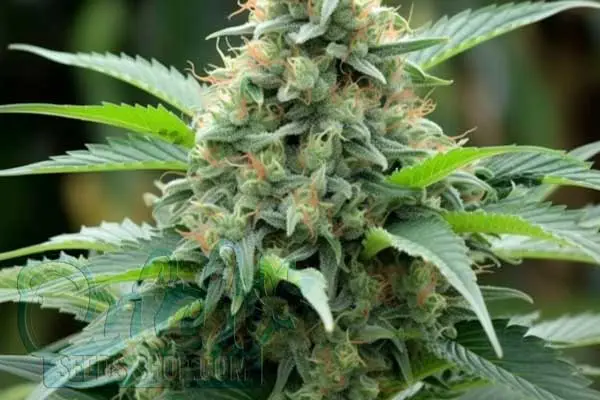 When cultivating these autoflowering plants, the blooming time is an essential aspect to consider, falling in the range of 55 to 65 days from germination to harvest.
This relatively fast flowering period is a boon for cultivators eager to experience the invigorating effects of this sativa.
The blooming time commences once the plant transitions from the vegetative phase into the flowering stage, and this period lasts until the buds are ready to harvest.
Buy Cannabis Seeds for Sale Online
For those looking to get their hands on Durban Poison marijuana seeds, the Dutch Seeds Shop stands as a reputable online seed bank offering quality seeds.
By choosing to buy Durban Poison seeds for sale from DSS, customers can be assured of the strain's authentic genetics.
Available for sale online in both auto and feminized seeds with high germination rates, it promises easy to grow and robust plants that can grow both indoors and outdoors.
Free Shipping Worldwide - Including the USA
One of the standout features of purchasing auto and feminized seeds from Dutch Seeds Shop is the benefit of free worldwide shipping, including to the USA.
This offers customers a convenient and cost-saving option, making the buying process even more attractive.
At the Dutch Seeds Shop, we understand the anticipation and excitement tied to starting a new germinating and growing process, and therefore we also offer fast delivery, ranging from e 2 to 5 days.
Additionally, free seeds are provided for orders over $100, enhancing the value and adding a delightful surprise to the purchase.
The combination of quality weed seeds with high germination potential, swift shipping, and appealing bonuses like free seeds positions Dutch Seeds Shop as a go-to destination for new growers and seasoned experts.
Similar Marijuana Seeds
Exploring options similar to Durban Poison strain might lead you to some exciting discoveries.
Here, we'll compare it with some popular alternatives, shedding light on yield, flowering time, growing difficulty, and the indica-to-sativa ratio.
These comparisons can help you decide whether to stick with this or venture into another exciting cannabis strain.
Cookies: A delicious counterpart to the earthy auto Durban Poison, Cookies leans more towards having a balanced 50/50 split. Though its tetrahydrocannabinol levels may rival Durban Poison's, the blooming time is generally shorter, ranging from 49 to 70 days. Regarding the yield, Cookies might offer less outdoors but can be pretty generous indoors, adding to its appeal for indoor growers.
Gorilla: Known for its potent and resinous nugs, Gorilla stands tall as a mostly indica-dominant, contrasting the 100% sativa profile of Durban Poison Autoflower cannabis seeds. The blooming time is quite similar, ranging from 56 to 63 days. Gorilla's yield can be bountiful, particularly outdoors, but may require more attention and care, making it a slightly more complex option for novice growers.
Pineapple Express: This vibrant hybrid offers a rich blend of both indica and sativa, presenting a delightful contrast to the experience of Durban Poison Autoflowering seeds. Pineapple Express seeds share the energetic and uplifting effects but add a tropical twist to the taste profile. Its yield is usually comparable, but the blooming time might be a bit longer, requiring patience and attention to the growing process.
Purple Poison: As an alluring variant, Purple Poison provides a more balanced experience. Its blooming time is comparable, and the yield might vary slightly, depending on the growing conditions. This strain's distinct purple hue and unique scent can add a visual and sensory appeal, making it a fascinating alternative.
Cherry Durban Poison: Being closely related, it shares many characteristics but introduces a sweet cherry pine flavor to the mix. This sativa-dominant strain may offer a similar growing experience regarding difficulty and blooming time. The yield can be parallel, making it a natural choice for those seeking a twist on the classic experience.
FAQ
Is there a Durban Poison autoflower?
Yes, it is a cross between Durban Poison x Ruderalis, allowing it to flower automatically.
How long does it take to harvest Durban Poison auto seeds?
It take approximately 55 to 65 days to flower.
How much does Durban Poison auto yield?
Indoor yield ranges from 0.8 to 1.6 oz/ft², while outdoor yield is around 5 to 6 oz per plant.