Exodus Cheese Feminized Seeds Information
Hey, you! Yes, you, the one contemplating the psychedelic journey of a lifetime!
These feminized cannabis seeds are not just any seeds; they're your ticket to a ride filled with tangy, cheesy aromas and feel-good vibes.
Time is of the essence, my friend. Read on and let your senses tingle!
Exodus Cheese Strain Origin
Remember the iconic Skunk #1? Oh, yeah!
It's lineage traces back to this classic strain and a mysterious unknown parent.
It's a phenomenal 40% indica and 60% sativa hybrid, coming to you like a breath of fresh air from the green gardens of legends!
These cannabis seed was originally available as a clone-only strain in the UK where it emerged from the Exodus commune north of London.
Many refer to it as UK Cheese to pay homage to its origins and perplexing parents.
Exodus Cheese Weed Effects
Let's talk about feelings!
It sweeps you off your feet with a whirlwind of energetic, cerebral highs before gently laying you down in a meadow of happiness and relaxation.
From Saturday nights to Monday blues, this bud has got you covered!
THC and CBD
THC and CBD numbers don't lie!
With high THC levels ranging from 16% to 18% and CBD below 1%, it promises more than just a good time.
It opens the door to potential medical benefits and appetite stimulation, giving you the much-needed respite from muscle spasms. arthritis, insomnia, and pain.
Aroma and Flavor
Imagine a symphony of sweet, tangy, cheese, and earthy notes!
Now imagine it's real!
The terpene profile is rich, featuring everything from Alpha-Pinene to Myrcene to Terpinolene.
Every puff is like biting into a gourmet cheese plate - absolutely divine!
Growing Exodus Cheese Plants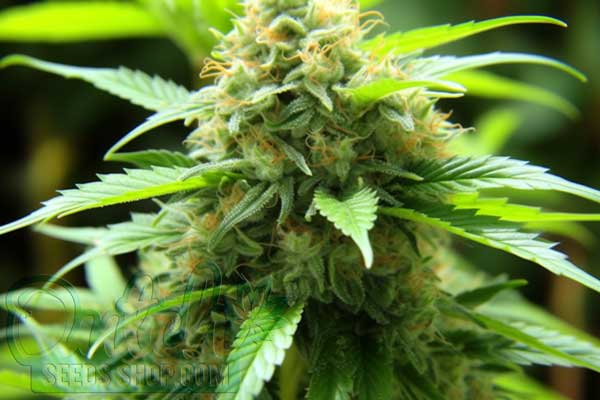 Home growers, brace yourselves!
A fortress against pests and diseases, these cannabis seeds are your garden's new superhero.
So, what's the catch? The catch is there isn't one!
But you've got to act fast because, like any superhero, it doesn't wait around.
Preferred Climate
Mild climates are this marijuana plant's happy place, but it's not too fussy.
Outdoor cultivation? Think sunny Mediterranean vibes.
Indoor setup? Soil or hydroponic, the choice is yours!
Just remember, love and light are essential!
Indoor and Outdoor Yield
Oh boy, are you in for a marijuana treat!
Indoor yields range from 2 to 2.6 oz/ft², while outdoor yields shoot up to 24 to 28 oz per plant.
So whether you're an indoor cultivator or you've got an outdoor green space, you're golden!
Flowering Time
Patience is not just a virtue; it's a must!
With a flowering time of 56 to 63 days, it demands your attention but rewards you generously.
Techniques like the Screen of Green can fast-track your way to cannabis nirvana.
Buy Cannabis Seeds for Sale Online
Don't miss out on the feminized seeds with germinate guarantees from the Dutch Seeds Shop seed bank.
Exceptional quality meets feminized convenience, and it's a match made in feminized heaven!
Free Shipping Worldwide - Including the USA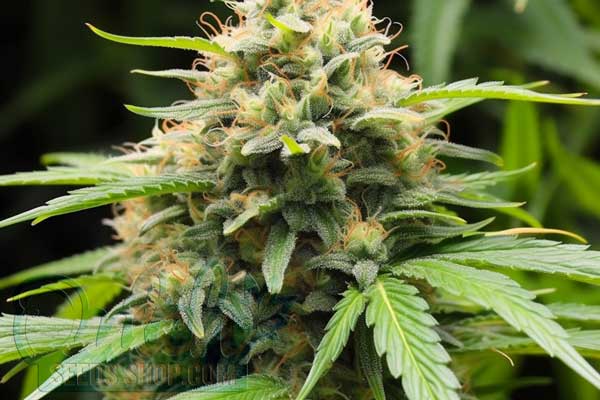 No more fretting over shipping fees!
Dutch Seeds Shop rolls out the red carpet for you with free shipping on orders worldwide, and yes, that includes the USA.
You read that right - cross borders and oceans without the shipping fee blues.
Got an order over $100? Well, hold on to your seats because Dutch Seeds Shop throws in free seeds with high germination rates as a cherry on top.
And let's not forget, we also offer a fast delivery option ranging from 2 to 5 days.
Similar Marijuana Seeds
Ready to start a cheese journey but want to explore a bit more before settling down?
Here's how it stacks up against some other cheesy delights in the cannabis kingdom.
Blue Cheese: The fusion of Blueberry and Original Cheese creates this gem. Blue Cheese has an Indica-dominant structure and a more berry-driven smell that counters its cheesy notes. While feminized Exodus Cheese has a faster flowering timeand produces higher yields, Blue Cheese usually needs a bit more time to flower and produces less buds.
Super Cheese: Think of it as cheese on steroids! Super Cheese takes the cheesy scent to the next level. Although the yield, THC and flowering times are comparable, Super Cheese leans more towards indica effects, making it perfect for those who are into more profound relaxation.
Blueberry Cheesecake: A mouth-watering mix of sweet fruit and tangy cheese, Blueberry Cheesecake offers a unique taste palette. It has a similar Indica/Sativa ratio and flowering period, but its THC levels are slightly more moderate. If you're looking for a cheesy buds with a fruity and woody twist, this one's a no-brainer.
Big Buddha Cheese: A marijuana strain that won numerous awards, Big Buddha Cheese offers higher production of buds indoors than Exodus C. but requires more attention to detail when growing and during weeks of flowering. While Exodus C. maintains a relatively easy to grow difficulty, Big Buddha Cheese might pose a challenge even for the more experienced cultivators.
FAQ
What strain is Exodus Cheese?
It is a hybrid cannabis strain with 40% indica and 60% sativa lineage, parented by Skunk #1 and an unknown parent.
What does Exodus Cheese taste like?
It uniquely combines sweet, tangy, cheesy, and earthy flavors.
Where is Exodus Cheese from?
It originates from the genetic lineage of Skunk #1 and has mysterious origins, making it a unique and intriguing cannabis strain.