Gelato Auto Seeds
All packs offer THC seeds with levels of up to 21% and CBD below 4%.
On average, plants yield 1.3 to 1.6 ounces per square foot indoors and 2 to 3.5 ounces per plant outdoors.
Upon breaking open sealed bag, powerful aroma of melted ice cream will greet your nostrils.
Gelato is sweet and creamy dessert that's hard to resist.
And although you won't struggle with cravings while smoking this strain, smell is so good that you might want to try it for dessert!
Flavor mirrors aroma in every way.
Gelato Auto
Best Autoflower Gelato Origin
Gelato Seeds Genetic
This flawless hybrid contains genetics of Sunset Sherbet, Thin Mint GSC, and Ruderalis.
All parent strains are famous for unique flavors and aromas, which are shared by their autoflower offspring.
If you love sweet and fruity scents with touch of menthol, you're going to love this auto seeds. With regular seeds, results are limited to photoperiod-dependent plant.
Luckily for cultivators, with autoflower breed, you can enjoy these effects whenever you want — without light cues!
Gelato marijuana seeds are reliable and stable strains.
Breeders know they can rely on this autoflower crop to produce same outstanding buds again and again.
When you get these seeds, you know what to expect.
Gelato Autoflower Strains Phenotypes
Gelato Seeds Grow Time
If you are novice grower and want to enjoy crops without cumbersome, complicated, drawn-out process – you will love Gelato Auto seeds.
Thi autoflower plant offer similar yields in much shorter timeframe, as opposed to regular (photoperiod) version, which flower after specific amount of light hours, autoflower plant flower regardless of light schedule.
After choosing best location and preparing it for planting, you can expect to spend about 8-9 weeks in garden, making these seeds perfect option for beginners or anyone looking for quick turnaround crop.
That is relatively standard timeframe for autoflower variety, so don't let numbers fool you. This strain is well worth lengthy wait!
Whether you're growing indoors or outdoors, be sure to choose proper plant training techniques to increase plant's yield potential.
Autoflower Seeds Grow Guide Info
Let our grow guide help you develop skills of professional cultivator using these tips:
Start with healty seeds and germination method that suits your growing style
Use NPK ratio of 2:1:1 for plant veg phase, then 3:2:2 for last few weeks before harvest
Indoor yields may be slightly smaller than outdoor crops due to limited space available
Harvest time may arrive couple of days earlier than stated, depending on size of your crops
Feeding Autoflower Cannabis Plant
We recommend giving your plant:
NPK Plate Mix - 3+3+2 (from plant veg stage to flowering stage)
NPK Finishing Mix - 3+3+3 (from flowering stage to harvest)
Take your time building healthy plant by providing these crucial micronutrients along with NPK.
Magnesium
Boron
Manganese
Cobalt
Autoflower Seeds Grow Diary
When are herbs ready to harvest?
Plant reaches flowering stage in 8-9 weeks. With autoflower genetics, you won't have to wait long for results.
If you've never grown weed before but want easy strain to start with, Autoflowering Gelato is one of best choices available.
With auto-flowering genetics, cultivators can grow weed from day one to juicy harvest in matter of weeks.
This abbreviated cultivation period also means you can easily fit crops into smaller indoor spaces.
If you want to grow weed indoors, this is strain for you!
Autoflower Gelato Preferred Climate
These seeds can be grown almost anywhere in world, provided you provide right environment.
As autoflowering variety, this plant is thick-skinned and can withstand certain climate conditions.
For optimal results, grow this plant indoors in controlled environment or greenhouse to maintain humidity and temperature.
Outdoor cultivators in warm regions will also enjoy success growing these seeds.
As an autoflowering variety, Gelato can thrive in wide range of temperatures.
Optimal temperature in wich your plant will flourish is between 70 and 85 degrees Fahrenheit.
Plant Veg And Flowering Stage
Indoor And Outdoor Yield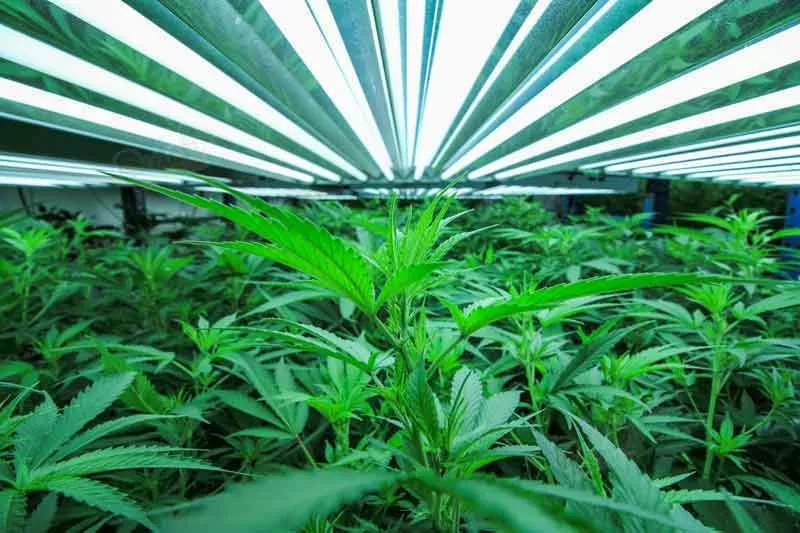 The Experience of Smoking or Consuming Best Gelato Strain
Users are physically and mentally relaxed while feeling energetic, uplifted, and happy.
Users report sweet citrus flavor with delicious aftertaste. It is joy to smoke or consume this herb because of its gentle nature.
As soon as tetrahydrocannabinol penetrates your system, your body becomes relaxed, and muscles unwind.
Users claim it's easy to consume because of its mild side effects.
You'll likely experience some dry eyes or mouth and perhaps some thirst. However, those shouldn't cause any problems for most users.
Some users report that after just few hits of this autoflower strain, you'll likely begin to feel its effects.
Gelato Autoflower Smell and Taste
Gelato's terpene profile features myrcene, caryophyllene, and farnesene. Combined, these act as aromatherapeutic blends that are true to their name.
Sweet, creamy, and vanilla notes are accompanied by subtle citrus accents resembling Italian Gelato.
Strain will have you coming back for more.
Its rich flavors and aromas are matched only by its potency. Growers love strain's fast flowering time, adaptability, and generous yields.
Gelato's flavor profile is delicious blend of citrus, vanilla, and fruity goodness.
Uses for Gelato Strain
If you suffer from migraines or cluster headaches, this marijuana may be ideal for you.
Its indica properties will dull pain in your head witin 30 minutes of ingestion.
It's also great at treating any type of chronic pain due to its numbing effect on nerves.
Gelato Auto can help with nausea by slowing down your digestive process, allowing food to stay in your stomach longer while you adjust to it.
Its relaxing indica effects can really help calm your sickness so that you don't have to worry about throwing up after every bite.
Discount Feminized Seeds For Sale from Dutch Seed Shop!
Auto Gelato seeds are one of our most popular seeds. It's also one of our best selling auto cannabis seeds and for good reason!
Get your best feminized autoflower cannabis seeds now and make your growth dreams come true!
To purchase pack of seeds, you can choose seeds you like and add them to your cart in upper right corner of menu.
We offer free shipping of seeds, USA and worldwide! Get you seeds now at discount prices only at Dutch Seeds Shop!
Apart from autoflower seeds, we offer best feminized seeds, regular seeds, and CBD seeds at discount prices.
We are known for our quality auto cannabis seeds at cheap prices with free shipping and don't compromise on either.
Free Shipping Of Best Cheap Cannabis Seeds For USA
Free shipping for all seeds deals
On deals above 100$, we add family mix packs of 5 extra seeds
We offer best seeds at cheap prices
Discreet packaging of your seeds
GPG verified company of seeds
Guaranteed seeds arrival
Guaranteed germination seed rate
Our online customer support offer fast answer to any question you have
Souvenir Seeds For Sale
Similar Alternatives
Green Gelato
Gelato 33
Both are feminized autoflower seeds
Both are intense in tetrahydrocannabinol (up to 21%)
Both deliver delicious flavors to your palate
Both are proven performers in experienced growers' gardens but also beginner friendly
Both can be grown indoors or outdoors, although we advise using controlled environment for best results
FAQ