Godfather OG Feminized Seeds Information
Hello there, fellow marijuana enthusiasts!
Look no further than the Godfather OG seeds if you're hunting for an absolute powerhouse feminized strain to grow at home.
Renowned for its potent effects and delectable flavor profile, this feminized strain is a true king among weed cultivars.
Godfather OG is a true titan among strains.
It's not just the iconic name; this feminized weed brings the goods - with its rich heritage, tantalizing flavors, and astonishing potency.
Godfather OG is rewarding and formidable whether you're a green thumb or just starting.
A strain that promises bountiful yields and therapeutic benefits, it's a must-have in any cultivator's garden.
So, without further ado, let's dive into the captivating world of Godfather OG.
Godfather OG Strain Origin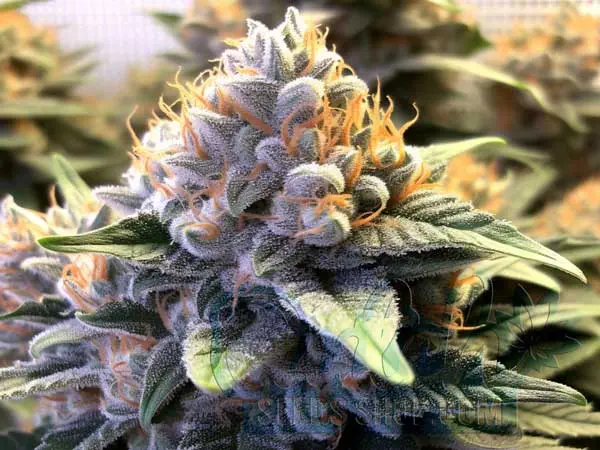 Godfather OG's lineage is royalty itself, with parents that include Alpha OG x XXX OG.
That gives it a genetic makeup of about 60% Indica and 40% Sativa.
One could say it's the Don Corleone of the weed world, commanding respect for its potency and the intensity of its effects.
This powerhouse of an indica-leaning hybrid also won Best Indica at the 2013 High Times Cannabis Cup and is as beloved now as it was then.
Godfather OG Weed Effects
Euphoria
Happiness
Relaxation
Increased Appetite
Pain Relief
Godfather OG is known for delivering intense euphoria and relaxation.
It can relieve stress, anxiety, and insomnia.
Moreover, it's highly effective against chronic pain, muscle spasms, and migraines.
However, due to its high THC levels, newcomers should cautiously approach this strain.
THC and CBD
With THC levels soaring between 22% and 28%, Godfather OG strain is exceptionally potent.
The high THC content contribute to its strong euphoric effects, making it a favorite among experienced weed connoisseurs.
CBD levels on the other hand are below 1%.
Aroma and Flavor
Godfather OG boasts an enticing terpene profile, which includes Myrcene, Humulene, and many others.
That culminates in a rich aroma and flavor profile with hints of pine, woody, herbal and grape.
Growing Godfather OG Plants
If you're like me, and you love getting your hands dirty in the garden, growing Godfather OG strain is a rewarding venture.
This strain isn't just about the effects; it's also about the art of cultivation.
Preferred Climate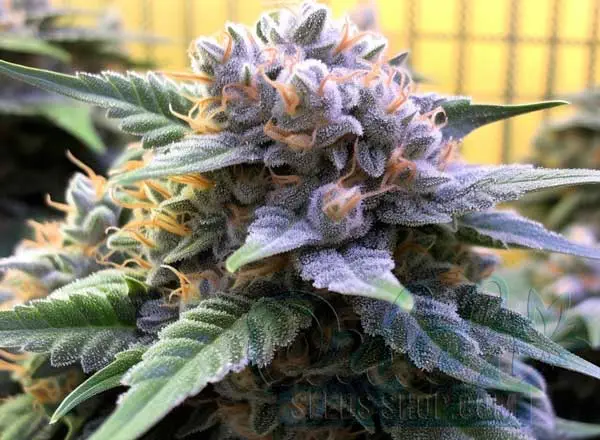 These seeds thrive in a mild climate with consistent temperatures.
While Godfather OG is relatively easy to grow, you should watch for mold and mildew.
Regular trimming is beneficial for light penetration and air circulation.
Indoor and Outdoor Yield
Indoor Yield: 1 to 1.5 oz/ft²
Outdoor Yield: 15 to 17 oz per plant
Whether you grow indoors or outdoors, expect generous yields.
Just follow recommended growing methods, such as SOG and SCROG, to maximize output.
Flowering Time
Expect tto have a flowering time of 56 to 63 days.
Proper care during the flowering period is crucial to producing those dense, resinous buds.
Buy Cannabis Seeds for Sale Online
Why not start your cultivation journey today? Buy Godfather OG feminized marijuana seeds for sale from the Dutch Seeds Shop.
You can't go wrong with our outstanding customer service, discreet shipping and high quality seeds selection.
Free Shipping Worldwide - Including the USA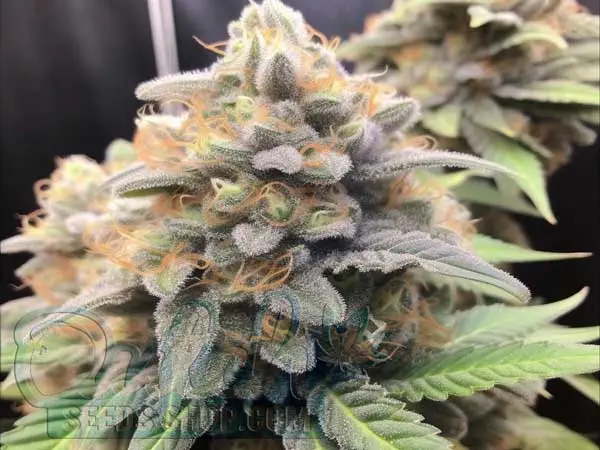 Good news for growers around the globe!
Dutch Seeds Shop offers free shipping worldwide, including to the USA.
Plus, we're pretty speedy, delivering within 2 to 5 days.
And guess what? You get free seeds on orders over $100!
Similar Marijuana Seeds
So, you're a connoisseur of fine weed and want to explore some similar strains?
Well, you're in luck because the weed family is large and diverse.
Here are some strains that share royal bloodlines and qualities with feminized cannabis seeds:
God Bud: This strain is almost divine. With its Indica dominance, God Bud offers a sedative effect perfect for unwinding. Like Godfather, it boasts a flavorful bouquet of tropical fruit.
Godfather Purple Kush: A close relative, this weed combines the intense euphoria with the classic earthy tones of a good Kush. It's high in THC and perfect for relieving chronic pain.
Skywalker OG: May the force be with you with this potent Indica-dominant hybrid. Skywalker OG auto seeds are known for strong, relaxing effect that takes away the pain and leaves a state of euphoria. The pine and citrus notes might remind you of Godfather OG Kush.
Granddaddy Purple: The granddaddy of all calming weed. A pure Indica, it's famous for its sweet berry flavor and gorgeous purple buds. Granddaddy Purple seeds have a somewhat similar grape essence.
Banana Kush: This West Coast cannabis strain is renowned for relieving stress and depression. Banana Kush seeds offer a gentle cerebral buzz and a comfy relaxed state. The sweet taste of bananas is a pleasant departure from the grape flavor in Godfather OG Kush.
Pink Panther: An exotic Pink Panther is known for its energetic high and fruity flavors. This one has Sativa dominance and can uplift your spirits while soothing the body.
Now that you're well-versed in the regal of this weed, it's time to make an offer you can't refuse.
Head on over to the Dutch Seeds Shop and start your growing journey with these royal seeds.
Happy growing! 🌱 #LetTheBudsFlourish
FAQ
Is Godfather OG easy to grow?
Yes, it is considered an easy strain to grow and is suitable for cultivators of all skill levels.
Is Godfather OG the strongest strain?
This is one of the most potent strains, with THC content ranging from 22% to 28%.
How much does Godfather OG indoor yield?
It yields approximately 1 to 1.5 oz/ft² when grown indoors.