Granddaddy Purple Feminized Seeds Information
Hello, fellow cultivators!
I know you're excited to embark on your next growing adventure, and Granddaddy Purple (GDP) is an ideal companion for this journey.
This strain has become an essential part of many gardens, and it's about time you learned why!
So, put on your gardening gloves, and let's dive in.
Granddaddy Purple Strain Origin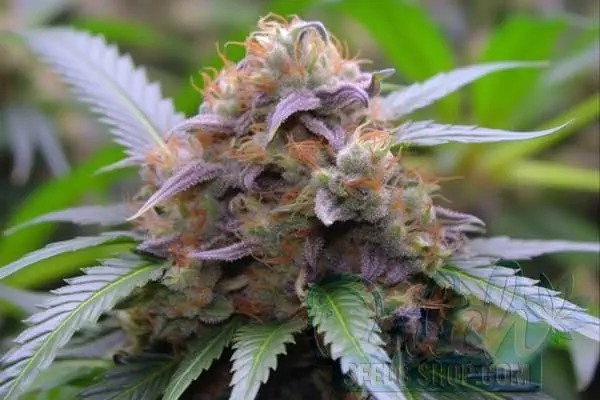 Granddaddy Purple crosses the luxurious Purple Urkle seeds and the robust Big Bud.
Combine the two, and you get the best of both worlds - The Granddaddy Purple.
This strain is mainly Indica, boasting a 75% Indica to 25% Sativa ratio.
Granddaddy Purple Weed Effects
Feminized Grandaddy Purple is not just another pretty face. Its effects are powerful and well-balanced.
It's renowned for its euphoric effect that guarantees relaxation.
This would be your best friend, especially if you had a long day.
But the strain is not just about making you feel good; it's also about making you feel better:
Granddaddy Purple has been reported to benefit those suffering from irregular sleep patterns as it relaxes the mind and body.
It has also shown potential in reducing nausea caused by radiation and chemotherapy in cancer patients and helping to restore appetite in individuals under medication or suffering from anorexia nervosa.
The strain's high THC content can be ideal for pain relief, including chronic pain, making it a popular choice among medical cannabis patients.
THC and CBD
Regarding the cannabinoid profile, feminized Granddaddy Purple is quite generous, with its THC levels ranging from 15% to 19%.
This THC range is a sweet spot for recreational and medicinal users as it provides potent but not overpowering effects.
The dominant terpene is Myrcene, known for its pain-relieving and stomach-easing effects.
Additionally, Caryophyllene and Pinene support Myrcene and contribute to Granddaddy Purple's complex profile.
As for CBD, it's a different story. With levels below 0.05%, CBD isn't the star in this strain.
However, the high THC content and rich terpene profile make it an excellent choice for those looking for potent effects without the high CBD content.
Aroma and Flavor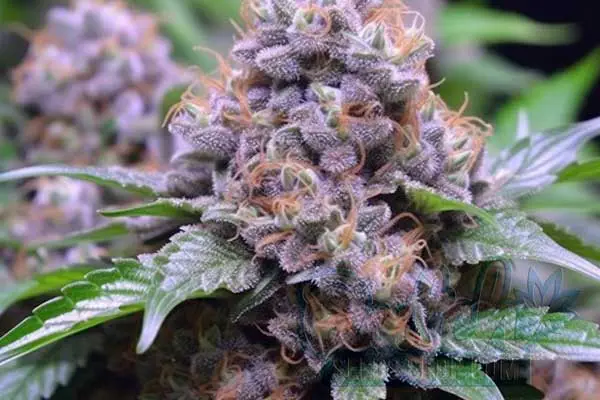 The very moment you lay eyes on feminized Granddaddy Purp buds, you'll notice something special is waiting for you.
The smell hits you first.
The fragrance is reminiscent of a walk through a dense forest just after a rainfall, with earthy and herbal notes.
As you break the deep purple buds apart, a wave of sweetness invades your senses, hinting at the flavors to come.
Taking your first hit of Granddaddy Purple is akin to indulging in a luxurious dessert.
The sweet, fruity flavors dominated by grape make it an absolute pleasure to consume.
There's also a subtle hint of berries which further enhances the overall profile of the strain.
For those who enjoy indulging their senses, the combination of the striking purple hues with the rich aroma and flavor profile makes this cannabis strain genuine connoisseur's choice.
The strain's delectable taste is partly thanks to its parent, which passes on the signature grape and berry aroma.
Granddaddy Purple is a delight to grow, and its aromatic nugs and delicious flavors make it an all-time favorite among cannabis enthusiasts.
Whether you are growing for medicinal purposes or simply want to enjoy some high-quality purple colored buds, Granddaddy Purple is a phenomenal strain to consider.
Growing Granddaddy Purple Plants
With its deep shades of purple, this gorgeous strain is not just alluring but also quite forgiving to grow.
Whether you're a seasoned grower or just getting started, this is a fabulous choice.
Preferred Climate
Let's talk about the grower's side of things.
It is highly resistant to diseases and moderately easy to grow.
Granddaddy Purple adores a mild climate.
Humidity control is crucial; keep it around 50% for the best results.
Remember, GDP's dense buds can become a breeding ground for mold if the RH levels rise too high.
This marijuana plant loves well-ventilated spaces, so ensure your plants get enough air circulation.
Indoor and Outdoor Yield
Granddaddy Purple cannabis seeds are adaptable to both indoor and outdoor environments.
When you're growing Granddaddy Purple strain indoors, consider using hydroponics to maximize yields.
You might also want to try the Sea of Green (SOG) method, which focuses on growing many small plants packed together to improve flowering, maximize the canopy and, subsequently, the yield.
With indoors yields ranging from 1.3 to 1.6 oz/ft², your grow room will be swimming in purple!
For outdoor cultivators, giving the plant plenty of room to branch out is key.
With yields of 14 to 21 oz per plant, your garden will be the envy of every cultivator in town!
Make sure you pay attention to environmental factors such as RH and temperature during flowering for an abundant harvest.
Flowering Time
GDP takes 65 to 70 days to flower.
While it may seem like a long wait, the quality of the buds is well worth it.
Experienced cultivators sometimes manipulate light exposure to affect the flowering time.
Remember, patience pays, especially when the result is dense, resin-rich buds.
Buy Cannabis Seeds for Sale Online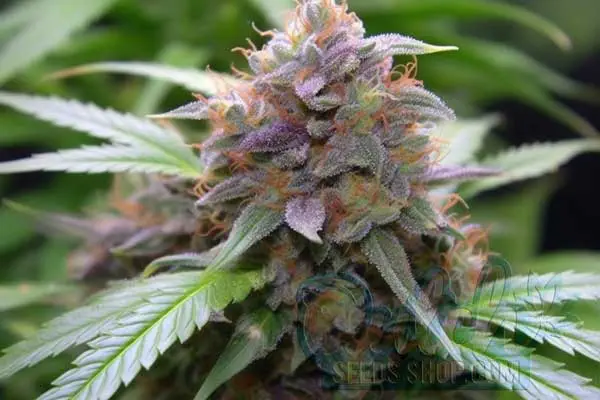 For those looking to buy Granddaddy Purple seeds for sale, look no further than the Dutch Seeds Shop.
Not only do we offer premium quality seeds online, but we are also an excellent resource for grow tips and information for GDP seeds.
We at Dutch Seeds Shop ensure you get your hands on the best genetics, and on every $100 spent we add free 5 seeds.
Considering that the Grand daddy Purple seeds result from crossing two legendary strains, the quality of seeds is paramount.
We take pride in offering the best Granddaddy Purple seeds, with high germination rates, that will grow into healthy and productive plants.
Free Shipping Worldwide - Including the USA
Dutch Seeds Shop doesn't shy away from sending seeds across the globe.
We offer free shipping worldwide, and if you're in the USA, you can expect your delivery to arrive in just 2 to 5 days.
Plus, if you spend over $100, we will throw in free seeds!
Similar Marijuana Seeds
The cannabis world is vast, and while GDP is exceptional, trying something new is always exciting.
Here are some strains with traits that are similar to Granddaddy Purple strain:
Purple Urkle: It's one of the parent of GDP, known for its enticing berry scent and relaxing effects.
Purple Punch: Purple Punch seeds are Indica dominant like GDP, famous for its grape candy flavor and relaxing properties.
Sour Diesel x Granddaddy Purps (Granddaddy Banner): It combines the uplifting effects of Sour Diesel with the indica relaxing effects of Grandaddy Purp, perfect for those who seek balance.
Purple Kush: Purple Kush marijuana seeds share GDP's indica relaxing attributes but with earthier flavors.
OG Kush: For those who want to venture slightly away from the grape and berry flavors, OG Kush marijuana seeds offer an earthy pine flavor profile with similarly relaxing effects.
Purple Haze: Purple Haze fem cannabis seeds are the one if you're looking for something more Sativa-dominant with uplifting effects but still want the purple in your buds.
Always make sure to consider your climate, space, and growing capabilities when choosing a strain.
In conclusion, Granddaddy Purple is a must-have strain for any cultivator.
Its easy growing process, coupled with its medicinal properties, makes it an exceptional addition to your garden.
So why wait? Dive into the world of growing Granddaddy Purple seeds and relish the fruits of your labor!
Happy Growing!🌱💜
FAQ
Is Granddaddy Purple hard to grow?
No, Grand daddy Purps is considered easy to grow, making it suitable for beginners and experienced growers.
How much does Grand Daddy Purple yield per plant?
Outdoor growing production is 14 to 21 ounces per plant, while indoor production is about 1.3 to 1.6 ounces per square foot.
What is Granddaddy Purple mixed with?
Granddaddy Purple is a cross between Purple Urkle and Big Bud weed seeds. This blend gives its 75% Indica to 25% Sativa ratio.