Holy Grail Kush Autoflower Seeds Information
Imagine finding the missing link to your perfect cannabis experience!
With Holy Grail Kush Autoflower Seeds, you've stumbled upon a unique treasure.
Award-winning and known for its ease of growth, it's a treasure trove waiting to be unearthed.
Holy Grail Kush Autoflower Strain Origin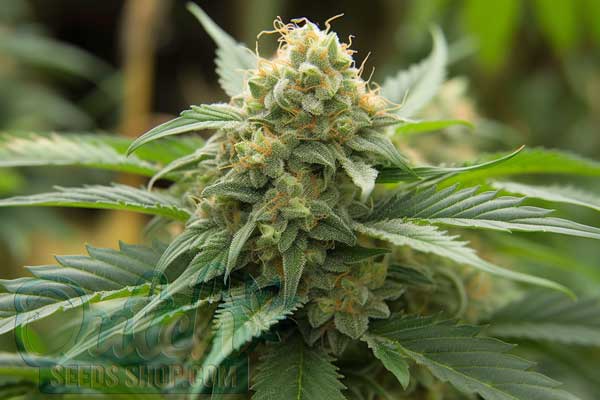 The Holy Grail Kush Autoflower strain hails from an intriguing lineage, with parents including OG #18, Kosher Kush, and Ruderalis.
With an indica dominance of 60% and 40% sativa, this unique blend has become a favorite among cultivators and enthusiasts.
Its uniqueness comes from the perfect balance of relaxation and upliftment, a combination recognized and celebrated at various cannabis cup events.
Holy Grail Kush Autoflower Weed Effects
The effects of Holy Grail Kush Autoflower weed are like a symphony for the senses.
It's renowned for instilling feelings of relaxation, happiness, euphoria, and upliftment.
Whether you need to de-stress after a long day or find that creative spark, Holy Grail Kush offers a well-balanced ride.
Known to improve sleep quality and reduce anxiety, it's a versatile strain that suits many needs.
THC and CBD
With THC levels ranging from 16% to 20% and CBD levels below 1%, Holy Grail Kush Autoflower brings a potent punch to the table.
The higher THC levels contribute to its powerful relaxing effects, making it an ideal choice for combating stress and chronic pain.
The lower CBD content complements the THC, ensuring a balanced and enjoyable experience.
Aroma and Flavor
A delightful sensory experience awaits you with the Holy Grail Kush Autoflower.
It's marked by earthy, pine, pungent, and woody flavors that dance on your palate.
The aroma follows suit, with a rich and inviting scent that lures you in, making it an unforgettable experience for both novice and seasoned cannabis connoisseurs.
Growing Holy Grail Kush Autoflower Plants
Enter the exciting world of growing Holy Grail Kush Autoflower plants.
Whether you're an experienced grower or just starting out, this strain offers an adventure filled with rewarding yields and stunning buds.
Preferred Climate
Holy Grail Kush thrives in a warm climate, with attention to sunlight and room to stretch its heavy branches.
This easy-to-grow strain does not demand specific humidity levels, but care must be taken to support the branches, preventing breakage from the dense nugs.
Indoor and Outdoor Yield
Expect an indoor yield ranging from 0.7 to 1 oz/ft² and an outdoor yield from 1.4 to 4.2 oz per plant.
Growing mediums such as soil, coco coir, or hydroponics can be employed, making this strain adaptable and suitable for various cultivation styles.
Flowering Time
The Holy Grail Kush Autoflower has a flowering time of 49 to 56 days.
This relatively quick turnaround is another appealing trait, particularly for growers eager to enjoy the fruits of their labor.
Proper care will ensure that the flowering time is maximized to its full potential.
Buy Cannabis Seeds for Sale Online
Holy Grail Kush Autoflower seeds are available at the Dutch Seeds Shop, where quality meets excellence.
Dive into the world of high-grade seeds and discover the true potential of your cannabis-growing journey.
Free Shipping Worldwide - Including the USA
Opt for convenience with Dutch Seeds Shop's free shipping worldwide, including the USA.
With our fast delivery option ranging from 2 to 5 days and free seeds on all orders over $100, shopping for your favorite strain has never been easier.
Similar Marijuana Seeds
Looking for something akin to the remarkable Holy Grail Kush Autoflower?
Let's explore the characteristics of some strains that share similarities with Holy Grail Kush Autoflower.
These strains may have comparable effects, grow times, or flavors, but each brings its unique touch to the growing experience.
Blue Dream: A Sativa-dominant hybrid that offers a sweet and fruity aroma, compared to Holy Grail Kush's earthy and pine notes. Blue Dream's flowering time may range from 56 to 70 days, a bit longer than Holy Grail Kush's 49 to 56 days, and it typically offers a moderate to high yield, similar to the Holy Grail Kush Autoflower.
Kosher Kush: This Indica-heavy strain shares a genetic link with Holy Grail Kush, being part of its parentage. Kosher Kush delivers potent relaxation effects, akin to Holy Grail Kush's relaxing and euphoric sensations. The growing difficulty is also considered easy, making it a suitable choice for novice and seasoned growers alike.
Wedding Cake: This Indica-leaning hybrid is recognized for its rich and tangy taste, differing from Holy Grail Kush's woody and pungent flavors. While Wedding Cake's THC levels can soar up to 26%, it shares the euphoric and happy effects with Holy Grail Kush. The yield tends to be generous, aligning with the range seen in Holy Grail Kush Autoflower.
Slurricane: Slurricane combines both Indica and Sativa traits, making it a balanced hybrid like Holy Grail Kush. However, it leans toward an earthy and sweet flavor, and its effects can be more sedating. The flowering time is comparable, but Slurricane may require more attention during growth, contrasting with the easy cultivation of Holy Grail Kush.
Purple Haze: Famous for its vibrant purple buds and fruity taste, Purple Haze stands as a Sativa-dominant strain, unlike the more balanced Holy Grail Kush. Its energetic and uplifting effects contrast Holy Grail Kush's more relaxed and body-oriented sensations. While Purple Haze may have a similar growth difficulty, the yield might differ depending on the growing conditions.
Gorilla Glue: An Indica-dominant hybrid, Gorilla Glue shares the relaxing effects of Holy Grail Kush but adds a more intense body high. Its flavor profile blends earthy and sour notes, deviating from Holy Grail Kush's pine and wood tones. Both strains can be grown indoors or outdoors, with Gorilla Glue usually having a higher yield, making it an exciting alternative for growers seeking more robust plants.
FAQ
How much does Holy Grail Kush auto yield?
The indoor yield ranges from 0.7 to 1 oz/ft², and the outdoor yield ranges from 1.4 to 4.2 oz per plant.
What is the Holy Grail Kush autoflower?
Holy Grail Kush Autoflower is a hybrid strain with 60% indica and 40% sativa, known for its relaxed, happy, euphoric effects and an earthy, pine, pungent flavor.