Quick One Autoflower Seeds Information
Dive into the world of these autoflower seeds - a strain that lives up to its name with swift growth and tantalizing flavors.
Whether you're a beginner eager to start on a growing journey or an expert ready to cultivate something new, Quick One by Royal Queen Seeds offers a delightful cultivation experience.
Quick One Autoflower Strain Origin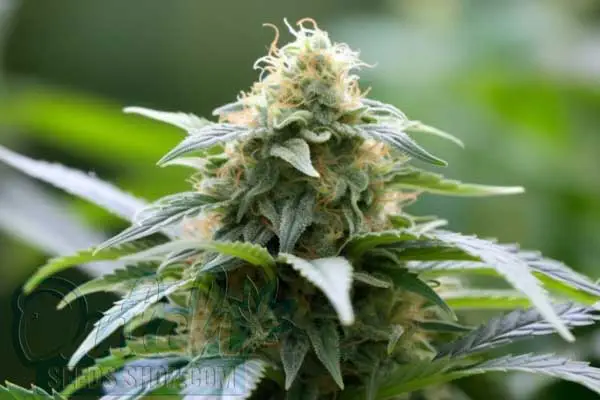 This a hybrid of Canadian genetics, featuring original Lowryder 1 seeds, Old School Indica, and Ruderalis, created by Royal Queen Seeds.
It holds an impressive 80% indica and 20% sativa ratio.
The strain has earned its reputation as one of the first autoflowering varieties in the market.
Known for its compact and small size, it grows to a stealthy height of 50–60cm indoors and 60–100cm outdoors, and fast-growing nature, the name suggests, this strain is a preferred choice for growers.
Quick One Autoflower Weed Effects
When it comes to effects, it does not disappoint.
Providing a relaxed, physical, happy, and euphoric sensation, it's an excellent cannabis strain for those seeking an enjoyable body stone high.
Perfect for both novices working on their tolerance levels and seasoned users, it offers a subtle but undeniably pleasant experience.
THC and CBD
Quick One strain has THC levels ranging from 10% to 15% and CBD below 1%.
The presence of THC offers recreational effects that can lift the mood and soothe the body, while the low CBD content keeps the experience balanced.
It's the perfect blend for those looking for a functional daytime strain without being overwhelming.
Aroma and Flavor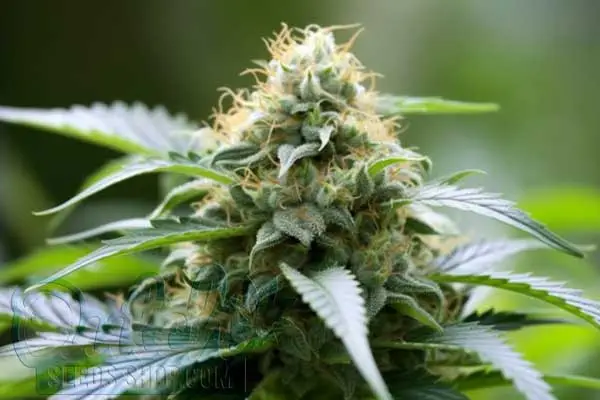 Quick One's terpene profile is a blend of beauty.
With Limonene taking the lead, a zesty lemon scent is unmistakable.
Myrcene adds a touch of earthiness, creating an uplifting and grounding aroma.
These terpenes collaborate for a delightful fragrance complemented by citrus, earthy, and fruity tones.
Growing Quick One Autoflower Plants
A journey with these plants is a thrilling adventure for any cultivator.
This is a small plant. Generally, it will not grow any taller than 50 to 60 cm
Fast and robust, this automatic strain offers a cultivation experience that is both engaging and rewarding.
Preferred Climate
It thrives in a mild climate, with optimal conditions that include balanced humidity and moderate temperatures.
While it can face some challenges, a watchful eye on temperature and moisture will ensure a thriving crop.
Indoor and Outdoor Yield
It has decent yield with an average range from 0.9 to 1.1 oz/ft² when grown indoors.
Outdoor cultivation can bring in 3 to 5 oz per plant.
Factors like proper pruning and growing techniques can positively influence these numbers.
Flowering Time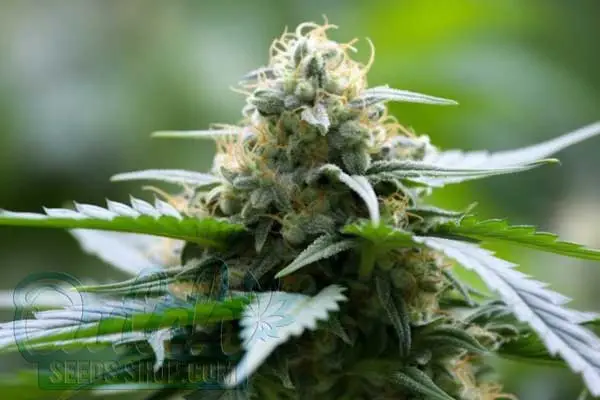 This MJ is indeed quick, with a flowering time ranging from 35 to 42 days!
This swift cycle allows for multiple harvests in a season, making it a favored choice among cultivators looking for a speedy turnaround.
Get your stash jars ready!
Buy Cannabis Seeds for Sale Online
Automatic and feminized seeds are available at Dutch Seeds Shop - the ultimate destination for quality cannabis seeds.
Dutch Seeds Shop has the perfect strain for you whether you're an indoor or outdoor grower, indica lover, or sativa seeker.
Free Shipping Worldwide - Including the USA
Get your feminized and auto seeds with free shipping worldwide, including to the USA.
Also, with fast delivery option from 2 to 5 days, Dutch Seeds Shop makes buying cannabis seeds an effortless affair.
Don't forget all orders over $100 receive free seeds!
Similar Marijuana Seeds
If this auto enamors you, you might find interest in these similar strains.
Each holds unique characteristics yet shares common ground with this cannabis.
Dive into these intriguing alternatives:
Lowryder Seeds: A pioneer in the autoflowering world. Lowryder may grow slightly taller but maintains the quick harvest cycle. Its earthy and piney flavors offer a different twist, though it shares the resilience.
Northern Lights Seeds: Known for its dazzling effects, NL is an iconic strain with a higher THC level. The blooming time is similar, and the ease of growth aligns with beginner-friendly nature. NL is worth exploring if you appreciate the herbal notes but seek more potency.
William's Wonder Seeds: This primarily indica strain uniquely combines herbal and tropical flavours. While the growth cycle might be a bit longer, it shares a compact size and robust nature. William's Wonder offers an incredible body high, making it a compelling alternative.
F1: Fast and vigorous, F1 is an autoflowering strain that grows at an energetic pace. Although it shares a similar flowering cycle, F1 provides a more complex flavor profile with a blend of fruity and spicy notes. The ease of growth is comparable, making it a natural choice for those starting their cultivation journey.
Easy Bud Seeds: True to its name, Easy Bud is approachable for new cultivators. Though it may offer a slightly lower yield, the blooming time and compact nature are similar. If you're drawn to easy growing process but seek a mild and delicate flavor experience, Easy Bud might just be the perfect alternative.
FAQ
What is the fastest autoflower from seed?
Quick One bred by Royal Queen Seeds is one of the fastest autoflowering strains from seed, with a rapid flowering time of 35 to 42 days.
How long does Quick One take to grow?
It takes around 9 weeks from germination to harvest, making it a favorite among cultivators looking for a fast-yielding plant.