Easy Bud Autoflower Seeds Information
Welcome to the world of Easy Bud automatic marijuana, an enticingly simple strain for both novice cultivators and cannabis connoisseurs alike.
Let the allure of its rich flavor, tempting aroma, and mellow effects sweep you off your feet.
Now is the perfect time to get acquainted with a strain that promises a delightful and fuss-free growing experience!
Easy Bud Autoflower Strain Origin
Easy Bud by Royal Queen Seeds breeders is a cross between autoflowering Ruderalis and strong Indica contributing to its genetics.
This strain flaunts a balanced 55% indica and 45% sativa composition, making it a sought-after hybrid in the cannabis community.
Its enigmatic Ruderalis origin adds to its intrigue, while its name promises an easy-to-grow experience that suits cultivators of all levels.
Easy Bud Autoflower Weed Effects
Indulging in this marijuana presents a soothing ride into relaxation and euphoria.
Users may feel a gentle buzz that sweeps across the body, giving rise to sensations of peace, arousal, and even sleepiness.
It's moderate THC content and stimulating effects benefit those struggling with fatigue, stress, or pain.
THC and CBD
It showcases THC levels ranging from 12% to 14% and CBD levels below 1%.
This tetrahydrocannabinol content offers a relaxing high without being overly intense, making it a popular choice for those seeking relief from various ailments.
Its balanced cannabinoid profile makes it suitable for recreational use, offering a gentle and calming experience.
Aroma and Flavor
Step into the captivating medley of flavors and aromas.
Dominated by terpenes like myrcene, caryophyllene, and limonene, this marijuana delivers a rich symphony of herbal, fruity, spicy, and citrusy notes.
Whether it's the sour lemon twist or the earthy undertones, the complex taste is sure to tantalize your senses.
Growing Easy Bud Autoflower Plants
Embrace the joy of cultivating cannabis seeds that live up to their name in the garden!
Whether you're a first-time cultivator or a seasoned expert, this plant offers an appealing and rewarding growing experience.
Let's dive into what makes growing this plant so easy and enjoyable.
Preferred Climate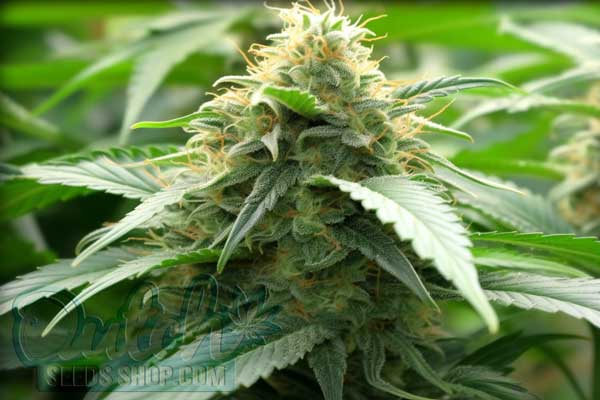 This plant thrives in mild climate conditions.
It can adapt to temperature, humidity, and sunlight variations, but maintaining good conditions ensures flourishing growth.
Its robust nature enables it to withstand environmental challenges, yet providing it with the proper climate support will ensure a thriving and productive harvest.
Thanks to its Ruderalis genetics this is a sturdy and resilient plant to all the elements which will grow between 45 cm - 60 cm.
Indoor and Outdoor Yield
Expect impressive yields, ranging from 0.9 to 1.1 oz/ft² for indoor growth and 2 to 6 oz per plant for outdoor cultivation.
Factors such as proper care, the right soil, and effective pest control can influence the yield, making it a grower's delight for those who want a decent yield without intense labor.
Flowering Time
It's flowering time spans from 56 to 63 days, providing cultivators with a quick turnaround for harvest.
Its relatively short flowering period allows cultivators to plan successive crops and enjoy continuous harvests.
Techniques like pruning or controlling the light cycle may further influence blooming time, allowing cultivators to fine-tune their approach.
Buy Cannabis Seeds for Sale Online
Discover the magic of growing and buy Easy Bud strain from the Dutch Seeds Shop.
Embrace the quality, consistency, and joy of cultivating a feminized and autoflowering seeds that promises a delightful harvest and soothing experience.
Free Shipping Worldwide - Including the USA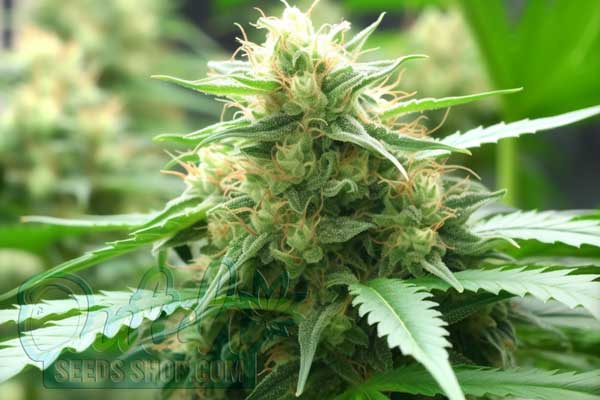 At Dutch Seeds Shop, we go the extra mile to ensure our customers enjoy not only top-quality feminized and autoflowering cannabis seeds but also convenient and cost-saving purchasing options.
We proudly offer free shipping worldwide, extending this fantastic offer all the way to the USA.
If time is of the essence, you can also opt for our fast delivery option, ensuring your feminized and autoflowering seeds reach you within just 2 to 5 days.
And the icing on the cake? Place an order above $100, and we'll delight you with free seeds.
Similar Marijuana Seeds
Are you intrigued by this MJ but curious about how it stacks up against other celebrated strains?
The following comparison offers a glimpse into five other marijuana seeds and highlights their attributes.
The goal here is to equip you with the knowledge you need to choose the best cannabis strain for your growing journey, whether you are a first-time grower or just looking for something different to grow.
F1: F1 strain is a hybrid that may present more of a challenge to cultivate. It often exhibit a stronger vitality and can have a diverse genetic make-up. If you're seeking something different from Easy Bud's earthy and skunky profile, F1's complex flavor palette might pique your interest.
OG Kush: Renowned for its intense flavors and strong effects, OG Kush presents a bolder option compared to the milder and relaxing Easy Bud's high. OG Kush typically requires around 8 to 9 weeks. Though both share indica-dominance, OG Kush's more challenging growing experience and higher tetrahydrocannabinol content set it apart.
Quick One: As the name implies, Quick One autoflowering marijuana is famed for its rapid blooming time of just 8-9 weeks, which is quite comparable. Quick One also caters to those looking for an easy to grow plant. However, the yield of Quick One may vary, so growers may need to consider this compared to Easy Bud's seeds by Royal Queen Seeds consistent yield of 2 to 6 oz outdoors.
Big Bud: Known for its substantial yield, it stands as a tantalizing option for those looking to harvest more. Blooming times are similar, but Big Bud's robust yield potential offers a distinct advantage. The Indica genetics have given it a stronger smoke and a relaxing physical effect.
Jack Herer: A legendary strain that contrasts Easy Bud's moderate tetrahydrocannabinol levels with its strong and uplifting effects. Jack Herer requires more attentive care in the garden. Flavor-wise, if you're looking to explore beyond Easy Bud's sour, skunk, and lemon notes, Jack Herer's spicy, pine-scented aroma might be your calling.
White Dwarf: Easy Bud is very similar to the autoflowering strain White Dwarf. Both offer a user-friendly cultivation experience, making them great options for beginners and seasoned growers alike. Both maintain a compact size, making it suitable for indoor cultivation where space might be limited.
FAQ
How much does Easy Bud Autoflower yield?
Expect indoor yields ranging from 0.9 to 1.1 oz/ft² and outdoor yields ranging from 2 to 6 oz per plant.
Is Easy Bud Autoflower easy to grow?
Absolutely, it lives up to its name by being a simple, resilient, and beginner-friendly strain to grow.
Is Easy Bud Autoflower a sativa or indica?
It is a balanced hybrid, containing 55%/45% indica-sativa genetics.