Super Glue Feminized Seeds Information
Unlock the mystique of a strain that manages to be both robust yet sophisticated.
Meet Super Glue Feminized Seeds, a gem in the vast cannabis universe.
Seamlessly blending genetics and experience, this strain promises a riveting and satisfying encounter.
So, why the buzz around it?
Its roots trace back to stellar parentage; it boasts a symphony of flavors.
And its effects? A balanced dance between relaxation and euphoria.
Dive deeper, and there's more that meets the eye (and the senses).
Super Glue Strain Origin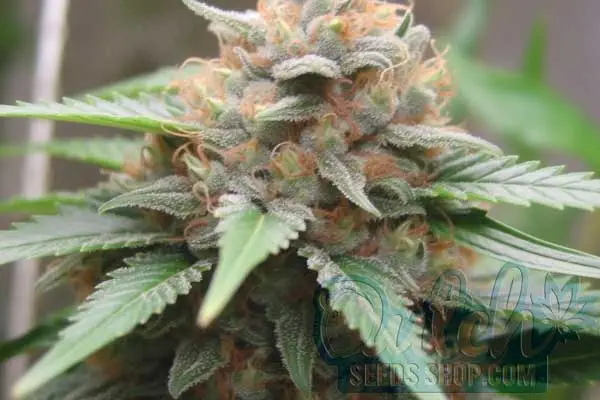 Super Glue is a wondrous creation, a love child of two titans: Afghani feminized cannabis seeds and Northern Lights.
This strain has inherited the best from its parents, making it a hot favorite among cannabis enthusiasts.
With 60% indica and 40% sativa, it promises a balanced high with a touch of mystery.
Super Glue Weed Effects
Indulge in Super Glue, and you're greeted with a sense of profound relaxation.
It's like sinking into a plush couch after a long day, every muscle, every nerve, just letting go.
But just as you settle in, a wave of euphoria sweeps over, lifting spirits and brightening moods.
This dual effect, the calming combined with the uplifting, is the signature move of Super Glue.
THC and CBD
Super Glue boasts a THC content that doesn't shy away.
Ranging between 19% and 23%, it promises a potent experience.
On the other hand, with CBD levels hovering below 1%, it might not be the first choice for CBD enthusiasts, but it does offer relief for ailments such as insomnia, nausea, and depression.
The beauty of Super Glue is in its balance.
While its THC levels guarantee a powerful punch, the trace CBD ensures a rounded experience.
It's this blend, backed by a symphony of terpenes, that makes Super Glue not just a recreational delight but also a potential medicinal wonder.
Aroma and Flavor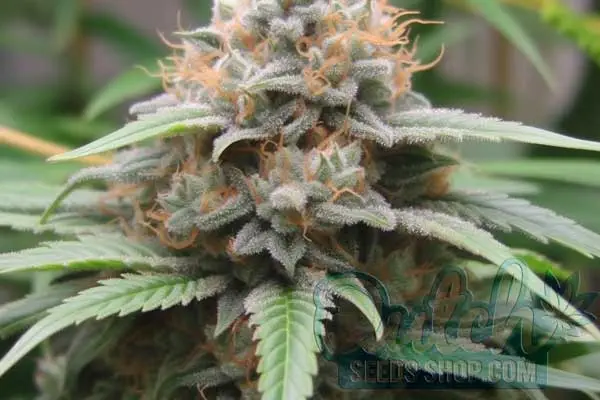 Step into the aromatic world of Super Glue, and you're immediately enveloped in a cascade of scents.
The first whiff is dominantly sweet, a sugary delight that teases the senses.
But linger a bit longer, and undertones of diesel start to emerge, offering a raw, earthy contrast.
As the sensory journey continues, hints of woody and pine join the chorus, creating a diverse and delightful aromatic profile.
Growing Super Glue Plants
Super Glue plants have an air of grace about them.
Indoors, they stand tall, reaching heights between 80-120 cm.
The dance of their leaves, the elegance of their stance, it's a sight to behold.
Step outdoors, and they stretch even more, reaching up to 150 cm, basking under the sun, and swaying with the wind.
And as the seasons change and harvest approaches, they don a cloak of trichomes, glistening and promising a bounty.
Preferred Climate
While Super Glue strain isn't too fussy, it does have its preferences.
A mild climate, reminiscent of balmy Mediterranean evenings or the temperate whispers of the continent, suits it best.
Maintaining a temperature between 72-86°F during the "lights on" phase ensures optimal growth for those growing Super Glue strain indoors.
It's all about creating an environment where Super Glue feels at home and can stretch, grow, and, ultimately, bloom.
Indoor and Outdoor Yield
Super Glue promises a yield that mirrors its name - generous and sticky.
Indoors, with a bit of love and care, expect a bountiful yield ranging from 1.1 to 1.3 oz/ft².
Techniques like SoG and SCroG can amplify this further, promising a harvest that's as rewarding as it is plentiful.
But the real magic unfolds outdoors.
With nature as its companion, each Super Glue plant can offer a staggering 12 to 14 oz.
It is a testament to its robust genetics and your green thumb.
Flowering Time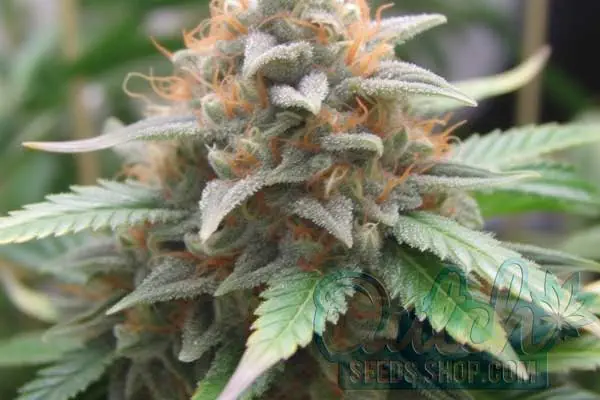 The magic of Super Glue unfolds over a period of 63 to 70 days.
It's a waiting game where patience isn't just a virtue; it's a requirement.
As the days pass, the plant transforms.
From a humble sapling to a flowering beauty, the metamorphosis is both profound and beautiful.
And as the 70th day approaches, the buds, laden with trichomes and bursting with aroma, signal that it's time.
Time to harvest, to revel in the bounty, and to finally enjoy the fruits of your labor.
Buy Cannabis Seeds for Sale Online
In the vast sea of online cannabis offerings, the Dutch Seeds Shop emerges as a beacon of quality and trust.
It's not just about selling seeds; it's about delivering an experience.
With a vast range, assured quality, and a seamless purchase journey, we promise not just seeds but a foray into the world of premium cannabis.
Free Shipping Worldwide - Including the USA
Hailing from the USA? Fret not!
Dutch Seeds Shop offers free worldwide shipping.
And the cherry on top?
For orders over $100, you're in for some delightful free seeds.
We also offer a fast delivery option ranging from 2 to 5 days.
Similar Marijuana Seeds
Dive into the world of cannabis strains, where Super Glue is but one star in a glittering galaxy.
How does this strain compare to its illustrious peers?
Let's embark on a journey of discovery.
Gelato Glue: A fragrant cousin to Super Glue, Gelato Glue offers a sweet and fruity aroma. While Super Glue promises relaxation, Gelato Glue delivers an equally delightful balanced head and body high.
Gorilla Glue: Known for its robust potency, Gorilla Glue shares the sticky resin trait with Super Glue. While both strains can leave you feeling euphoric, Gorilla Glue feminized seeds often nudge you into deep introspection.
Purple Haze: A sativa dominant strain, feminized Purple Haze strain seeds contrast with Super Glue's balanced nature. Its cerebral high stands in delightful opposition to Super Glue's more grounded relaxation.
OG Kush: OG Kush strain seeds bring forth a complex aroma of skunk, spice, and citrus, a different spectrum compared to Super Glue's woody notes. Both strains, however, share the ability to deliver a potent and uplifting euphoria.
Sour Diesel: Renowned for intense aroma, Sour Diesel strain seeds offer an invigorating cerebral high, contrasting with Super Glue's calm embrace. Yet, like Super Glue, it's loved for its potential to spark creativity and energy.
FAQ
Is Super Glue Indica or Sativa?
Super Glue is a hybrid comprising 60% indica and 40% sativa.
What are the genetics of Super Glue seeds?
Super Glue is a child of Afghani and Northern Light fem seeds.
What are the effects of Super Glue strain?
Users typically feel relaxed, uplifted, euphoric, and happy.
How long does it take to harvest Super Glue?
Super Glue typically takes approximately 3 to 4 months from seed to harvest.