White Queen Feminized Seeds Information
Picture this: a blend of tea, lavender, and honey wafting through the air - it's not your grandma's garden but your very own grow space.
We're talking about White Queen Feminized Seeds!
DSS brings you this queen that's a must-try, whether you're a cannabis connoisseur or a green-thumbed newbie.
Don't wait; your growing space will thank you.
White Queen Strain Origin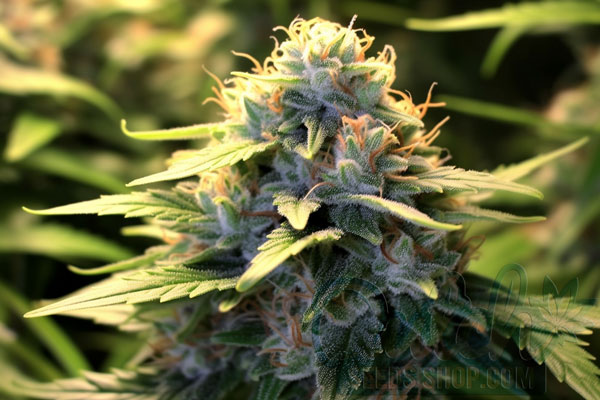 White Queen is the royal offspring of White Widow, boasting a harmonious blend of 50% indica and 50% sativa genetics. 
This strain marries the best of both worlds - deep relaxation from its indica parent and uplifting, energizing effects from its sativa lineage.
Its unique genetic makeup sets it apart, making it a must-try for anyone craving a balanced experience.
White Queen Weed Effects
One puff of White Queen, and you're on Cloud Nine.
It's an emotional rollercoaster - in a good way!
This strain brings a potent mix of happy, relaxed, euphoric, and uplifted feelings.
These aren't just average effects; they're like the rollercoasters you only find in top amusement parks - fast, thrilling, and unforgettable.
THC and CBD
Buckle up!
White Queen packs a THC level ranging from 18% to 22%, making it great for both recreational and medicinal use.
With CBD levels below 1%, don't expect this strain to act as a powerful CBD medicine.
However, its high THC content can be a superb stress-buster and might help relieve pain and anxiety.
Aroma and Flavor
Imagine a fragrance that's a cross between a floral meadow and a sweet bakery.
Earthy, sweet, diesel and honey are the most prominent flavors.
It's like savoring a five-course meal for your senses.
The terpene profile is just as exotic, featuring myrcene, pinene, limonene, and terpinolene.
These combine to offer a delightful scent experience that's simply unforgettable.
Growing White Queen Plants
Ready for a grow mission?
Well, White Queen demands your attention - but rest assured, the yield is worth the care.
Especially if you order these seeds from Dutch Seeds Shop, you'll be savoring its unique blend in no time.
Preferred Climate
Warm, my friend - White Queen thrives in warm climate conditions.
You won't find this Queen shivering in the cold.
Maintain moderate humidity and ample sunlight, and this strain will grow as tall as its regal name suggests.
Indoor and Outdoor Yield
Indoor yield ranges from 1.4 to 1.7 oz/ft², while outdoor yield can be as bountiful as 23 to 28 oz per plant.
Remember, this strain is not for the lazy grower; if you take good care, White Queen will shower you in green!
Flowering Time
The bloom period? From 56 to 63 days.
White Queen is not only majestic in taste but also quick to flower.
Factors like light exposure and nutrients can influence flowering time, so watch out.
Buy Cannabis Seeds for Sale Online
Dutch Seeds Shop is where you score the highest quality White Queen Feminized Seeds.
Why wait in lines at local dispensaries when you can get top-grade seeds online?
Free Shipping Worldwide - Including the USA
You heard it right: free worldwide shipping, including the USA.
We also offer a fast delivery option from 2 to 5 days!
Plus, snag some free seeds on orders over $100.
It's the cherry on top.
Similar Marijuana Seeds
Are you interested in exploring more than just the White Queen?
Let's dive into how these seeds stack up against her majesty.
Whether it's yield, flowering time, or ease of growth, we've got the inside scoop to help you make an educated choice.
Waikiki Queen: If you're captivated by the high yields of White Queen, Waikiki Queen won't disappoint. While White Queen leans towards a balanced indica-sativa ratio, Waikiki Queen tilts more towards sativa, promising an energizing experience.
Chocolope: Compared to White Queen's earthy and sweet tones, Chocolope brings a unique chocolate and coffee aroma to the table. Both strains have a flowering time of around 60 days, making them good options for quick turnovers.
Mother of All Buds: This strain has a heavy indica influence, contrasting with White Queen's 50/50 balance. When it comes to yield, Mother of All Buds lives up to its name, often outperforming White Queen, especially in outdoor settings.
Bianca: If you're impressed by White Queen's easy grow difficulty, Bianca offers a similar ease of cultivation. However, Bianca leans more towards indica, making for a more sedative experience than the uplifting and happy vibes from White Queen.
Night Nurse: In the medical cannabis world, Night Nurse is a game-changer, just like White Queen. While White Queen is known for stress relief, Night Nurse specializes in providing a good night's sleep, thanks to its indica dominance.
FAQ
How much does White Queen yield per plant?
White Queen can yield from 23 to 28 oz per plant outdoors.
How long does it take for White Queen to flower?
White Queen takes from 56 to 63 days to flower.