Yellowing of Fan Leaves in Week 6 of Cannabis Flowering
Hello there, fellow grower! If you're reading this, you're probably wondering why your precious cannabis plants have turned into a sad display of yellowing fan leaves in the middle of flowering. Don't fret, my friend; this is more common than you think. Let's turn that frown upside down and delve into the world of cannabis…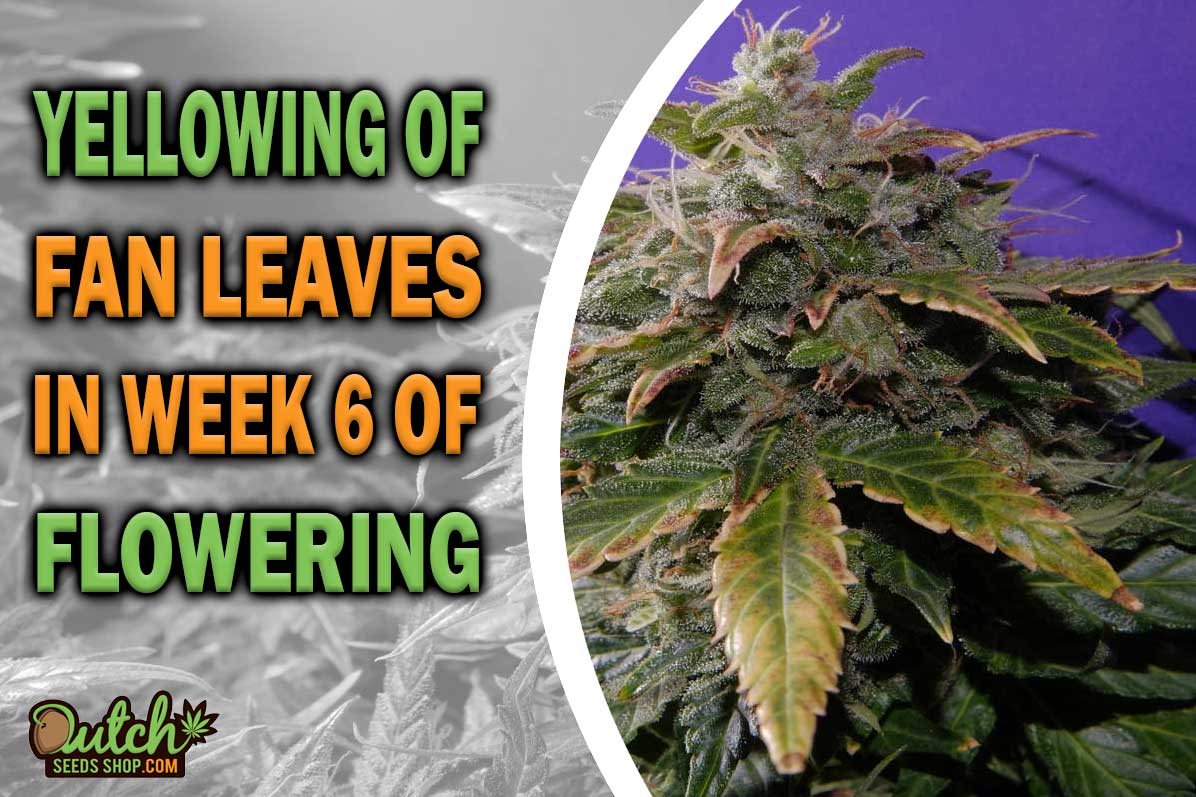 Written by Nenad Nikolic
Date: 2023-07-14 15:07:42
The Significance of Week 6 in Cannabis Flowering
Ah, Week 6, when your cannabis plants should be showing off their luscious buds, not looking like they've just walked out of a Western movie, yellowed and wilting.
This period is crucial for our cannabis plants, marking the onset of the late flowering stage.
Natural Senescence and Nutrient Redistribution
Energy Allocation and Chlorophyll Breakdown
Normal Leaf Aging vs. Nutrient Deficiencies
Normal Leaf Aging
Nutrient Deficiencies and Imbalances
Sometimes, yellowing can be a cry for help from your cannabis plants.
They could be saying, "I need more nitrogen!" or "Who stole my phosphorus?"
Nutrient deficiencies, such as nitrogen, phosphorus, or potassium, can be responsible for your yellowing fan leaves.
Diagnosing Nutrient Deficiencies
Addressing Nutrient Deficiencies
Adjusting Nutrient Feeding
pH Balance and Nutrient Uptake
Environmental Factors and Yellowing Leaves
Temperature and Humidity
Light Intensity and Duration
Lights, camera, action! Or rather, light, intensity, duration!
Inadequate light can affect nutrient absorption, leading to, you guessed it, yellowing fan leaves.
Conclusion
FAQ
Share the Love:
Written by Nenad Nikolic
Date: 2023-07-14 15:07:42