Amnesia Haze Autoflower Seeds Information
Attention cannabis connoisseurs and home cultivators!
Are you ready to cultivate one of the most euphoric and psychedelic marijuana seeds available?
Meet the Autoflower Amnesia Haze Seeds - a brilliant combination of powerful genetics and easy cultivation.
Tick-tock, the time to harvest is shorter than you think!
So, let's dive into the details of these spectacular autoflower cannabis seeds.
Amnesia Haze Autoflower Strain Origin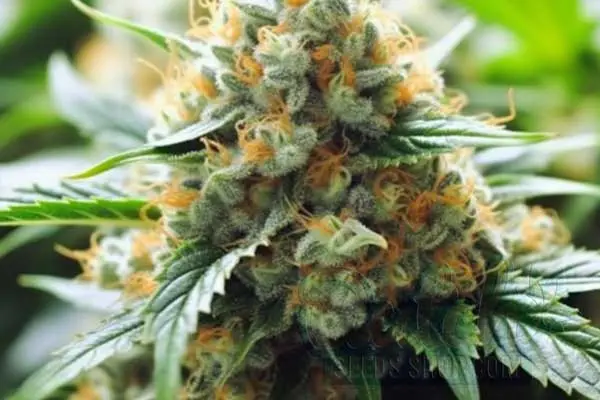 The Amnesia Haze Automatic marijuana strain is a hybrid, with its roots tracing back to the original Amnesia Haze and Ruderalis.
It's an 80% sativa dominant strain enriched with a 20% touch of indica.
The addition of ruderalis genetics not only makes it autoflowering but also trims down the grow time and height compared to the classic Amnesia Haze fem weed seeds.
That makes it a more accessible option for both beginners and expert cultivators.
It also won first place in the 2004 Cannabis Cup as well as the 2012 Sativa Cup.
Amnesia Haze Autoflower Weed Effects
The effects of Amnesia Haze weed are something that recreational and medicinal users will find noteworthy.
This marijuana is widely celebrated for its energetic and uplifting high.
Being an 80% sativa, the cerebral effects are pronounced.
As you partake, you'll likely experience waves of euphoria and a sense of mental clarity and creativity.
That makes it an excellent choice for socializing, engaging in creative projects, or just enjoying an energetic day.
As the high sets in, many users report psychedelic effects that make colors seem brighter and sounds more acute.
While it stimulates the mind, it also provides a light, relaxing effect on the body without the heavy sedation that some indica might cause.
Medicinal cannabis users also cherish Amnesia Haze auto strain for its ability to combat depression and stress.
It has an uncanny knack for making worries and stressors seem far less severe.
Furthermore, its ability to induce munchies makes it effective for those who struggle with a lack of appetite or undergo chemotherapy treatments.
THC and CBD
When it comes to the psychoactive components in the Amnesia Haze Autoflowering Strain, it's essential to understand the potency through the THC and CBD levels.
THC levels range from 16% to 17%.
That puts it in the medium-high potency bracket.
Such THC levels mean that it deliver an intense, cerebral high.
If you're seeking a euphoric experience, this weed delivers that in spades!
Conversely, CBD levels are below 1%, which is typical for marijuana bred for recreational use.
While the CBD levels are low, it's worth noting that the presence of CBD can help to balance and moderate the THC's psychoactive effects, making the high more manageable, especially for novice users.
Aroma and Flavor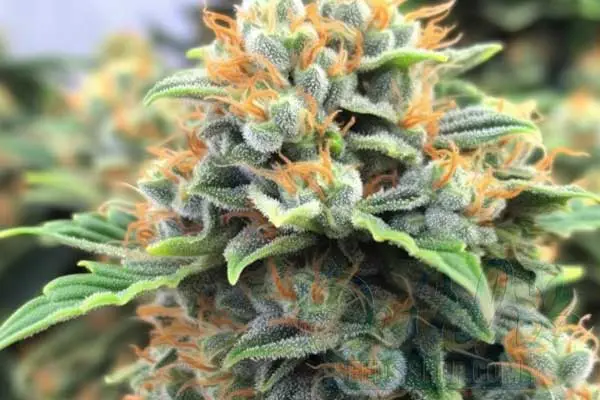 One of the standout features of Amnesia Haze is its tantalizing scent and flavor.
Imagine walking into a room filled with the sweet scent of earth and citrus, with undertones of spice and hash - that's what you get with Amnesia Haze.
The most abundant terpenes in this unique fusion are caryophyllene, followed by myrcene and limonene, to name just a few.
These terpenes create a fantastic smell and contribute to the strain's effects and medicinal properties.
Now, let's talk about flavor.
When you smoke Amnesia Haze, the taste buds are greeted with a sweet citrusy flavor complemented by spicy and hash undertones.
That makes it an excellent choice for those who savor an intricate blend of sweet and spicy.
It's like a party in your mouth where everyone's invited!
Growing Amnesia Haze Auto Plants
Embrace your green thumb; it's time to grow some Amnesia Haze!
It's moderately challenging but oh-so-rewarding.
Whether you're an expert cultivator or a budding enthusiast, these plants are vibrant and responsive.
Preferred Climate
Growing the Amnesia Haze requires some attention to the climate.
It prefers a mild climate with consistent temperatures between 68-80°F (20-27°C).
Due to its Haze heritage, it's slightly more susceptible to pests; however, the addition of ruderalis genetics makes it hardier than the original Amnesia Haze.
Ensure that your grow room's temperature and humidity levels are closely monitored for growing Amnesia Haze auto strain indoors. 
Proper ventilation is crucial to mimic the mild climate it thrives in.
We strongly recommend this strain to growers living in a hot climate growing outdoors.
For outdoor cultivation, if you are in a region with a similar climate to the Mediterranean, your Amnesia Haze will thrive.
However, if you are in an area with a lot of rainfall or lower temperatures, it might be best to grow them in a greenhouse to protect them from the weather elements.
The addition of ruderalis genetics means that the Amnesia Haze does not rely on the light cycle to bloom.
That can be especially useful in regions where the amount of daylight varies significantly.
Indoor and Outdoor Yield
When it comes to yield, Auto Amnesia Haze is a generous plant.
For indoor growers, you can expect an average yield range of 1.1 to 1.3 oz/ft².
Indoor cultivation allows for better control of environmental factors, which can be critical given that it can be a bit more susceptible to pests.
Outdoor growers, you're in for a treat!
When the plants are provided with optimum growing conditions, an outdoor yield can range from 9 to 11 oz per plant.
Growing techniques such as LST. (Low-Stress Training) or utilizing a Sea of Green setup can dramatically increase your yield.
During blooming , the buds of this lady are large and dense, so staking and plant support are recommended to prevent branches from hanging due to excessive production.
Flowering Time
For many growers, the blooming time is a crucial factor to consider.
Amnesia Haze is particularly appealing because it has a relatively short blooming time of 56 to 63 days (8-9 weeks).
That is fantastic, especially considering the sativa leaning nature of this plant.
Typically, sativa strains take longer to bloom, but thanks to its autoflowering genetics, Amnesia Haze speeds up this process significantly.
Short blooming time coupled with the energetic and euphoric high makes Amnesia Haze a gem among cannabis strains.
Whether you're an experienced cultivator or just starting, this plant is worth considering for your garden.
Buy Cannabis Seeds for Sale Online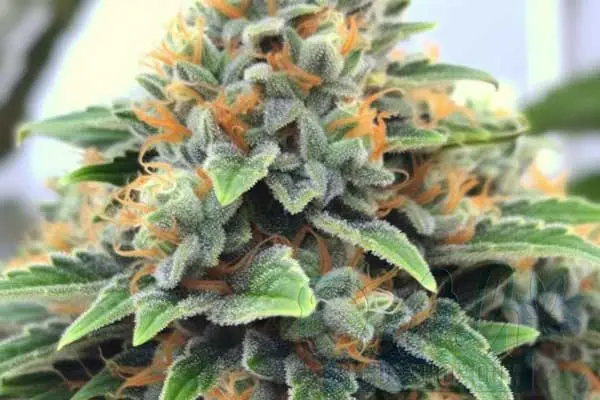 When purchasing Amnesia Haze Auto Seeds, there's no better place than the Dutch Seeds Shop (DSS).
With many strains, DSS is a treasure trove for every cannabis enthusiast.
Not only do we house the highest quality seeds, but our expert customer support is always ready to help you make the right choice for your grow space.
As an online cannabis seed bank, we have mastered the art of delivering premium-quality seeds right to your doorstep.
And the best part?
You can buy Amnesia Haze Autoflower seeds for sale from the comfort of your home, whether in the USA or anywhere else in the world.
Moreover, we at DSS ensure that your cannabis seeds germinate successfully, as we believe in keeping our cannabis seeds in the best condition.
With DSS, you can be sure you're getting the best Amnesia Haze auto strain seeds that will thrive and bloom, expressing the true essence of this sativa-dominant hybrid.
Free Shipping Worldwide - Including the USA
Guess what?
We at Dutch Seeds Shop offer free shipping worldwide, including the USA!
And it gets better - orders over $100 also come with free seeds.
We also offer fast delivery from 2 to 5 days, so it's convenience at its finest!
Similar Marijuana Seeds
While Amnesia Haze Auto is undoubtedly a tremendous strain, having options is always nice.
Let's look at a few similar strains that you might want to consider:
Super Lemon Haze: This sativa hybrid is a superstar. With a slightly longer blooming time of 9 to 10 weeks, Super Lemon Haze fem seeds pack higher potency levels (up to 25%). The lemony zest combined with the potency makes it a winner for those looking for a powerful cerebral high. It's perfect if you're willing to wait a bit longer for a tangy harvest.
Auto Blue Amnesia: An exotic mix, this strain has a delightful blueberry flavor and a comparable yield to Autoflowering Amnesia Haze. The flowering time is similar (around 9 weeks), and it's easy to grow. Its sedating effect makes it suitable for evening use. If you're looking for a fruity twist with relaxing vibes, this one's for you.
Purple Haze: Named after the legendary Jimi Hendrix song, this marijuana is visually stunning with its purple hues. With a slightly lower yield and a longer flowering time of around 9-10 weeks, it is sativa dominant. It stands out with its earthy aroma and a hint of berries. A classic Purple Haze fem marijuana seeds are ideal if you want to experience a psychedelic euphoria reminiscent of the '60s.
Each of these strains, including the Amnesia Haze Autoflowering seeds, has its unique charm.
Depending on your taste preferences, growing time, and effects, you can make a choice that suits your needs the best.
And what better place to buy these seeds than Dutch Seeds Shop, where quality meets diversity!
So, aspiring cultivator, are you ready to take on and buy Amnesia Haze Auto seeds online?
Grab your seeds today, and let the harvest begin! 🌿🌱🚀
FAQ
How big do Amnesia Haze Autoflowers get?
They are medium in height, making them manageable for indoor cultivation.
How long does it take for Amnesia Haze Auto cannabis seeds to flower?
The flowering time is between 56 to 63 days.
Is Amnesia Haze Auto easy to grow?
It has a moderate difficulty level. With attention to climate control and support for dense buds, it's a rewarding strain to cultivate.