Kali Mist Feminized Seeds Information
Hello, fellow weed enthusiasts!
Today, I'll share some invaluable insights on the majestic Feminized Kali Mist Seeds.
If you want to buy and grow a strain with uplifting high, remarkable flavors and an effortless cultivation process, Kali Mist is your go-to strain!
As an experienced grower, I must say this strain is a gem.
So let's dive right into it.
Kali Mist Strain Origin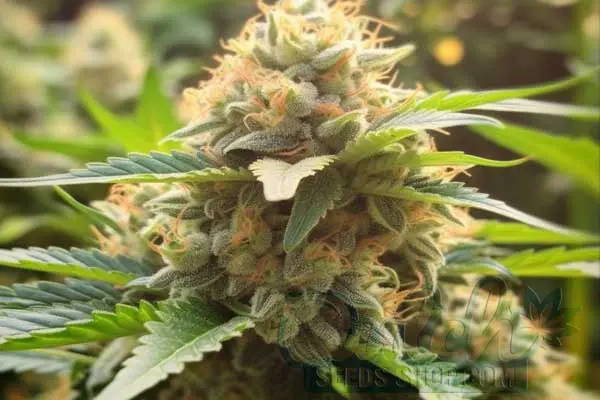 Kali Mist hails from a lineage of top-quality cannabis strains, including Colombian Sativa, Thai Sativa, Cambodian Sativa, and Afghani cannabis seeds.
It boasts a 90%/10% Sativa-to-Indica ratio, making it a true Sativa dominant hybrid.
Kali Mist was bred by Simon, the breeder and owner of Serious Seeds, in 1993.
Known as the Queen of Sativas, Kali Mist was crowned with the 1st prize High Times Cannabis Cup in 1995 and 1st prize 'Best Hash' at the Cannabis Champions Cup 2012 in Barcelona, Spain, and 3rd prize in the 'Sativa' category at the Growbarato Cup 2018 in Barcelona, Spain.
It is widely regarded as one of the best Sativa strains on the market.
Kali Mist Weed Effects
Consuming this cannabis brings about a clear-headed energy, making it ideal for those seeking focus and creativity without the jitters that come with caffeine.
It's especially recommended for daytime use and can boost productivity levels.
Not to mention, it's an excellent mood enhancer, so if you're feeling down, a puff will surely lift your spirits!
THC and CBD
Let's delve into the delightful cannabinoids that Kali Mist is brimming with.
The THC levels in Kali Mist range from 16% to 19%, which is quite generous for a Sativa dominant strain.
This THC content is ideal for an energizing and cerebral high, which is not too overpowering.
That makes it great for consuming throughout the day without experiencing the couch-lock effect that some high-THC strains might induce.
Now, let's talk about CBD.
It has a relatively low cannabidiol content, generally below 1.1%.
While this might not be ideal for those specifically looking for the medicinal properties of cannabidiol, the combination of the cannabinoids and the terpene profile in this strain creates what's known as the "entourage effect."
That means that even with lower cannabidiol, the therapeutic properties are pretty prominent, making it an excellent option for dealing with chronic pains like backaches, and it also serves as a mood enhancer.
Aroma and Flavor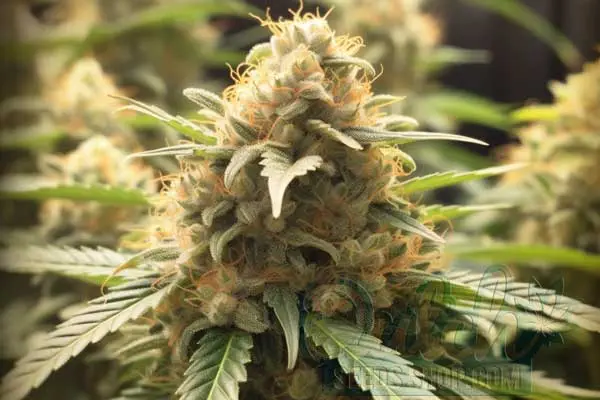 Kali Mist boasts an enthralling and unique aroma and flavor profile, making it an instant favorite among weed connoisseurs.
Imagine walking through a dense forest right after the rain; that's the essence of Kali Mist's aroma.
It features an earthy base coupled with a woody complexity.
However, it doesn't end there; you'll also notice a subtle yet distinct sweetness that perfectly rounds off the earthiness.
Now, as you light up and take that first drag, you are greeted by an intricate flavor profile.
The herbal undertones become more pronounced, and the sweetness turns into a more candy-like taste.
This delectable mix of flavors makes it an absolute pleasure to smoke.
Whether you're a fan of the more traditional weed flavors or enjoy the modern, fruity strains, this plant is versatile enough to find a place in every smoker's heart.
Growing Kali Mist Plants
So you've decided to grow at home? Excellent choice!
Cultivating Kali Mist is a gardener's dream.
Despite the high yields, it doesn't ask for much.
The plant structure allows light to pass all the way to lower branches, enabling bottom nugs to develop fully.
Preferred Climate
Kali Mist genetics made a pretty hardy plant, that is known for its resilience.
Kali Mist seeds thrives particularly well in a warm climate.
If you're lucky enough to be in a region with plenty of sunshine, Kali Mist will feel right at home.
This strain has shown remarkable mold resistance, especially in Spain and Italy, even during rainy seasons.
However, that does not mean it's not adaptable.
If you're growing indoors or in a cooler climate, fear not!
Kali Mist seeds can still flourish under these conditions.
For indoor grows, ensure that you simulate a warm environment and keep the humidity levels in check.
Make use of good-quality grow lights to ensure your feminized plants receive ample light to thrive truly.
One thing to be cautious of, feminized plants tend to grow quite tall.
If you're growing indoors, ensure that your grow space can accommodate the height or be prepared to employ training techniques to keep the height in check.
Indoor and Outdoor Yield
Whether you prefer indoor or outdoor cultivation, Kali Mist weed does not disappoint when it comes to yield.
Let's take a closer look at the expected yields for both scenarios.
Indoor Yield: When growing indoors, you can anticipate a bountiful harvest ranging from approximately 1.3 to 1.8 ounces per square foot. This yield is impressive, considering this strain's relatively easy cultivation process. Indoor growers can maximize their yields by employing techniques such as low-stress training and ensuring optimal light and nutrient conditions.
Outdoor Yield: If you have the luxury of growing outdoors, prepare for an even more rewarding experience. You can expect outdoor yield of remarkable 18 to 24 ounces per plant or more. The combination of ample space, natural sunlight, and the plant's vigorous growth allows it to reach its full potential. It's worth noting that these yield estimates are approximate and can vary depending on factors such as growing conditions, cultivation expertise, and overall plant health.
With Kali Mist, you can enjoy generous yields that reflect the quality and care you put into your cultivation efforts.
Whether you nurture this incredible strain indoors or let it flourish under the open sky, be prepared to reap the rewards of your labor in the form of abundant nugs.
Flowering Time
One of the most anticipated moments in the life cycle of a plant is the blooming stage, and when it comes to Kali Mist, this stage is nothing short of magical.
Generally, Kali Mist seeds take around 70 to 80 days to bloom.
That might seem like a reasonably long blooming period, but let me assure you, the wait is worth it!
During blooming,  Kali Mist strain starts developing dense clusters of buds with a generous resin coating. 
The leaves are fewer, which allows light to pass all the way to the lower branches, enabling the bottom buds to develop fully.
This attribute gives the cultivator a higher yield and a more consistent quality throughout the plant.
It is vital to ensure that the feminized plants are provided with moderate feedings and good lighting intensities during this blooming period.
If you can strike the right balance, you will be handsomely rewarded with some of the best weed buds that are potent and incredibly aromatic.
Buy Cannabis Seeds for Sale Online
Ready to start your feminized Kali Mist adventure?
Head over to Dutch Seeds Shop (DSS) seed bank to buy Kali Mist cannabis seeds online.
We at DSS guarantee quality, and with our impressive collection, you'll be spoilt for choice.
Free Shipping Worldwide – Including the USA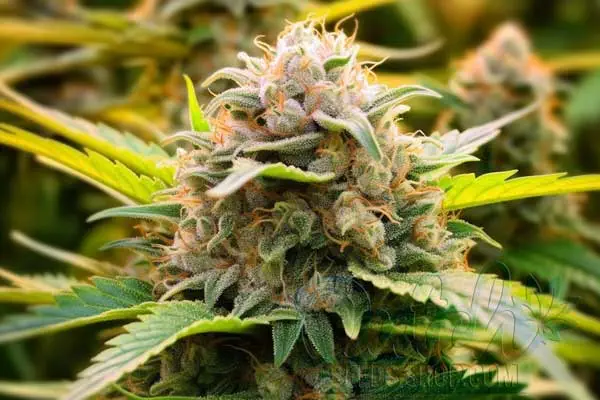 What sets DSS apart is not just the quality but the fantastic customer experience.
With our fast delivery ranging from 2 to 5 days, you can start your weed growing journey in no time.
Whether you're in the USA or elsewhere, we at DSS offer free worldwide shipping.
And guess what? On orders over $100, you get free seeds!
This is your golden opportunity to experiment and perhaps find your new favorite strain.
Similar Marijuana Seeds
While Kali Mist is known as an exceptional strain, but it's always good to explore.
Here are a few similar alternatives you might find interesting:
Critical Kali Mist: Combines the best of Critical Mass and Kali Mist. It is slightly more Indica-dominant than Kali Mist and has a shorter flowering time.
Purple Kush: Purple Kush fem seeds are known for their potent relaxing effects and are best used in the evening. They have a shorter flowering time compared to Kali Mist.
Afghani: It is renowned for its relaxing effects and rich, earthy flavors. Afghani has a similar flowering period to Kali Mist but is more Indica-dominant.
Purple Haze: Purple Haze cannabis seeds are a classic. It's a Sativa-dominant weed known for its uplifting effects and sweet, earthy flavors. It has a somewhat similar flowering time to Kali Mist.
Devils Lettuce: This hybrid is balanced. Known for its potent effects and intense aroma. It has a slightly shorter flowering time than Kali Mist.
Wedding Cake: An Indica-dominant hybrid. Known for its relaxing effects and rich, tangy flavor. Wedding Cake seeds have a similar blooming time to Kali Mist.
Blue Frost: This is an Indica-dominant hybrid known for its potent effects and blueberry flavors. It has a slightly shorter blooming time than Kali Mist.
Remember, exploring different options can be an enriching experience, helping you understand and appreciate the diversity that the world of weed has to offer.
There you have it, folks!
Kali Mist is an incredible strain that combines ease of growth with a sublime smoking experience.
Whether you're a seasoned cultivator or a beginner, Kali Mist will surely please.
Get your seeds at Dutch Seeds Shop and let the gardening begin! 🌱💨
FAQ
Where is Kali Mist grown best?
It thrives in warm climates but is adaptable and can be cultivated indoors and outdoors in various environments.
Is Kali Mist a Sativa or Indica?
It is a Sativa-dominant hybrid with a 90% /10% Sativa-to-Indica ratio.
How strong is Kali Mist?
It has a THC content ranging from 16% to 19%, making it moderately strong.