Malawi Gold Autoflower Seeds Information
Looking for a pure Sativa delight that takes you on a euphoric journey?
Malawi Gold Autoflower Seeds have the captivating charm to draw in both the new explorers and the experienced voyagers in the world of cannabis.
It's like finding an unexpected treasure in the heart of Africa!
Malawi Gold Autoflower Strain Origin
Originating from the heartlands of Malawi, this strain is a proud descendant of the Malawi landrace.
It's unique in being 100% Sativa, a rarity that sets it apart in the cannabis world.
With its golden buds and strong resistance to pests, the Malawi Gold Autoflower strain becomes an exotic choice for growers and users alike.
Malawi Gold Autoflower Weed Effects
Prepare for a fascinating journey filled with energetic and uplifting sensations.
Malawi Gold Autoflower offers euphoric effects that might be just what you need to chase away depression or anxiety.
It's a blend of energy and happiness, capable of putting a spring in your step.
Need a spa day for your mind and body? Malawi Gold could be your go-to strain!
THC and CBD
With THC levels ranging from 9% to 13% and CBD below 2%, Malawi Gold Autoflower offers a balanced, not overwhelmingly potent experience.
These cannabinoids could be the golden key to alleviating stress, insomnia, and pain.
A moderate THC content ensures a joyful high without tipping you over the edge.
Aroma and Flavor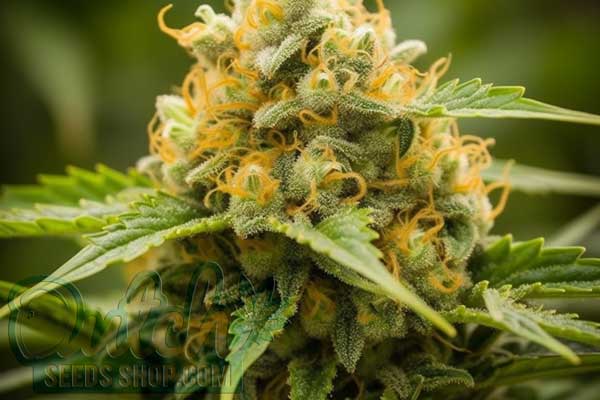 Dive into the complex world of Malawi Gold's aroma and flavor, where limonene sets the stage with a zesty zest.
Earthy myrcene adds a smooth groove, and pinene brings a piney freshness.
It's a symphony of spicy, sweet, and herbal notes, a taste sensation that resonates and lingers.
Growing Malawi Gold Autoflower Plants
Ready to cultivate your golden treasure?
Growing Malawi Gold Autoflower Plants is a rewarding journey that needs your keen attention.
Whether you're an indoor enthusiast or an outdoor adventurer, there's a lot to explore!
Preferred Climate
A warm and sunny climate is where Malawi Gold Autoflower thrives best.
Think tropical conditions with controlled humidity and ample sunlight.
Pay attention to the temperature range, as this strain needs just the right weather to flourish and show off its golden hue.
Indoor and Outdoor Yield
Indoor growers can expect a range from 1.9 to 2.1 oz/ft², while outdoor cultivators may rejoice with 28 to 35 oz per plant.
Factors such as growth difficulty, which is moderate for Malawi Gold, can influence the yield.
The key to a bountiful harvest lies in understanding the unique needs of this pure Sativa strain.
Flowering Time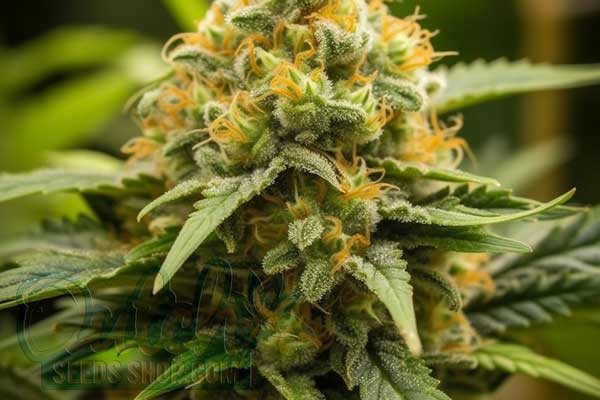 The flowering time of Malawi Gold Autoflower ranges from 70 to 90 days.
Growing techniques and environmental conditions can shape this period.
Patience is the virtue, as these golden buds take their time to mature, offering an unmatched flavor and high in return.
Buy Cannabis Seeds for Sale Online
Unearth the treasure trove of cannabis culture by exploring the Dutch Seeds Shop's selection of quality seeds, including the mesmerizing Malawi Gold Autoflower.
Whether you're new to the green adventure or a seasoned expert in the field, we cater to all, offering a wide variety of seeds that ignite curiosity, creativity, and, of course, growth.
Feel the excitement of turning a tiny seed into a flourishing plant, and let Malawi Gold Autoflower be your guide to an extraordinary cannabis experience!
Free Shipping Worldwide - Including the USA
Dutch Seeds Shop recognizes the joy and anticipation of growing something extraordinary from seed to flower.
To fuel this passion and make it accessible to all, we offer free shipping worldwide, reaching gardeners and enthusiasts even in the USA.
With our fast delivery option ranging from 2 to 5 days and free seeds on all orders over $100, it's more than just a purchase; it's a partnership in your growing journey.
The path to cultivating your Malawi Gold Autoflower or any other favorite strain has never been so smooth and supportive!
Similar Marijuana Seeds
The thrill of discovering Malawi Gold Autoflower doesn't stop at this unique strain.
There's an entire world of fascinating strains that share similarities yet offer their own distinct character.
Let's take a look at some of these, comparing them to Malawi Gold Autoflower:
Granddaddy Purple: This renowned Indica dominant strain differs from Malawi Gold with its strong relaxing effects and grape-like flavor. While Malawi Gold thrives on energy and euphoria, Granddaddy Purple provides a soothing, calming experience. Yield and flowering time may vary, but both promise an extraordinary journey for growers.
Panama Red: Another pure Sativa, Panama Red, shares the energetic and uplifting qualities of Malawi Gold. However, it's known for its cerebral effects that might be more intense. Both strains require attention in the growing process, but the yield and flavors differ, with Panama Red offering a more earthy and spicy touch.
Purple Haze: A Sativa-dominant strain that's closer to Malawi Gold in delivering euphoric and creative effects. However, Purple Haze comes with a unique blend of sweet and earthy flavors, and its THC levels can be higher. The flowering time and yield can be similar, but Purple Haze often requires more care and attention from growers.
Devil's Lettuce: An Indica dominant hybrid, Devil's Lettuce stands apart from Malawi Gold in effects, delivering relaxation and tranquility instead of energy. The flavors are more skunky and earthy, and the growing process might be more straightforward, with the potential for higher indoor yields. Though different, both strains offer a rewarding cultivation experience and a memorable high.
FAQ
How long does it take for Malawi Gold Autoflower to flower?
It takes 70 to 90 days for Malawi Gold autoflower to flower.
Is Malawi Gold rare?
Yes, Malawi Gold is considered rare, especially for its pure 100% Sativa genetics.
How strong is Malawi Gold?
Malawi Gold is moderately strong, with THC levels ranging from 9% to 13%, offering a balanced high without being overwhelmingly potent.