Royal Dwarf Autoflower Seeds Information
Are you looking for a compact yet powerful cannabis strain that packs a punch in a small package?
Royal Dwarf Autoflower seeds are here to win you over with their unassuming size and incredible effects.
A quick grower with robust genetics, this strain is perfect for both novices and veteran growers.
Royal Dwarf Autoflower Strain Origin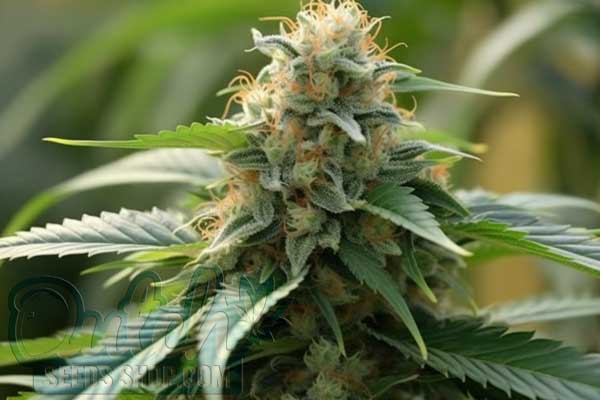 Originating from an impressive lineage of Skunk and Ruderalis, Royal Dwarf Autoflower is an 80% indica and 20% sativa blend.
This dwarf-sized marvel has been cultivated to bring forth the earthy and pungent characteristics found in its parent strains.
Its small size and easy growth patterns have made it a favorite among growers, allowing it to fit into compact spaces while delivering a powerful punch.
Royal Dwarf Autoflower Weed Effects
Smoking or consuming Royal Dwarf will lead you into a relaxing state of creativity and happiness.
The blend of relaxation and mental stimulation makes it an excellent choice for social gatherings or solitary thinking sessions.
Medical users will find it effective for stress relief, chronic aches, and even as an appetite stimulant, adding to its wide range of applications and desirability.
THC and CBD
Royal Dwarf Autoflower boasts THC levels ranging from 12% to 15% while keeping CBD levels below 1%.
The moderate THC level ensures a balanced and controlled high, with potential pain management and relaxation benefits.
Its low CBD content means it focuses more on psychoactive effects than medical applications.
Aroma and Flavor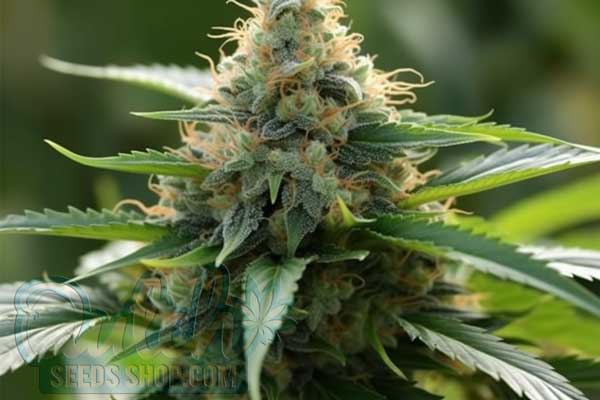 A rich blend of earthy, skunk, and pungent flavors, Royal Dwarf Autoflower presents a robust sensory experience.
The earthy undertones are complemented by a strong skunk aroma that's both nostalgic and exciting.
This distinctive flavor profile will appeal to lovers of classic cannabis aromas.
Growing Royal Dwarf Autoflower Plants
Dive into the world of growing Royal Dwarf Autoflower plants, and you'll discover a rewarding experience that offers high yields with minimal fuss.
Ideal for small spaces, this strain is a perfect introduction for those new to growing cannabis.
Preferred Climate
The preferred climate for Royal Dwarf Autoflower is mild, with controlled temperature and humidity.
The plant's robust genetics grant it a high tolerance for mold and heat stress.
This resilient little plant can withstand various climatic conditions, making it an excellent choice for different geographical regions.
Indoor and Outdoor Yield
Expect indoor yields to range from 0.5 to 0.7 oz/ft², while outdoor growing can reward you with 1 to 3 oz per plant.
Factors such as the growing medium and care can affect these yields, but overall, Royal Dwarf is a generous provider.
Its compact size doesn't sacrifice production, making it a fantastic option for those with limited growing space.
Flowering Time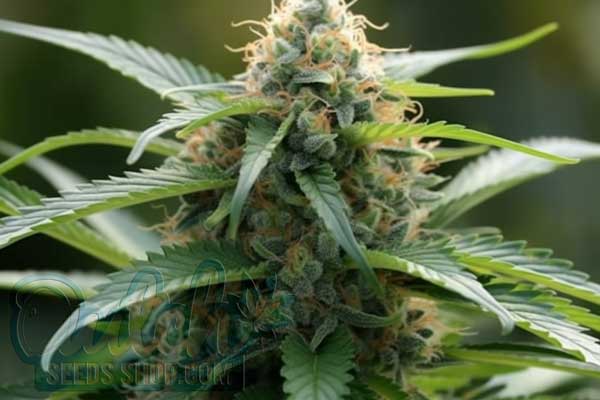 The flowering time for Royal Dwarf Autoflower is quite rapid, spanning from 42 to 49 days.
This quick turnaround time is an attractive feature for growers looking for fast results.
Given its autoflowering nature, the plant doesn't require a change in the light cycle to initiate flowering, simplifying the growing process.
Buy Cannabis Seeds for Sale Online
Get your hands on Royal Dwarf Autoflower seeds at Dutch Seeds Shop and ensure you're planting quality seeds for a rewarding harvest.
We offer a wide variety of the best strains, including this compact and easy-to-grow plant.
Free Shipping Worldwide - Including the USA
Dutch Seeds Shop is all about making your seed-buying experience as smooth as possible.
For growers in the USA and around the world, free shipping is available on all orders.
There are no hidden fees, no surprises, just top-quality seeds delivered straight to your door.
And for those eager to get started, we offer a fast delivery option from 2 to 5 days.
Plus, if your order exceeds $100, you'll receive extra free seeds as a thank-you for your purchase.
It's a deal that makes buying from Dutch Seeds Shop not just a choice but the perfect choice for cannabis enthusiasts everywhere.
Similar Marijuana Seeds
If Royal Dwarf Autoflower has caught your eye, there are other intriguing strains you might want to explore.
Each of these has unique characteristics, and here's how they compare to Royal Dwarf Autoflower:
Easy Bud: Similar to Royal Dwarf's compact nature, Easy Bud is aptly named for its ease of growth. While Royal Dwarf is known for its earthy flavors, Easy Bud offers a more citrusy taste. Yield-wise, Easy Bud might produce slightly less, but it's also a fast grower and ideal for beginners.
F1: F1 stands out with its hybrid vigor and genetic stability, making it a powerful competitor to Royal Dwarf. While both strains offer the robustness needed for easy growth, F1 is known for a more balanced indica/sativa ratio, providing different effects. Regarding yield, F1 might surpass Royal Dwarf, particularly if grown under optimal conditions.
Quick One: As the name implies, Quick One is known for its swift growth, even comparable to Royal Dwarf's short flowering time. It offers a milder flavor profile, leaning towards the fresh and herbal side, contrasting with Royal Dwarf's strong earthy taste. Yielding slightly less, Quick One still remains a viable option for those looking for a quick harvest.
Skunk: A classic in the cannabis world, Skunk offers a pungent aroma that's more intense than Royal Dwarf's earthy notes. Skunk is slightly more challenging to grow, lacking Royal Dwarf's tolerance for mold and pests. However, it makes up for it with higher THC levels, providing a more potent experience.
These strains offer a rich variety for growers, each with its own unique traits, but all having something in common with Royal Dwarf Autoflower.
Whether you're looking for flavor, growth ease, or potency, these strains present exciting alternatives to explore.
FAQ
How long does it take for Royal Dwarf autoflower to grow?
Flowering takes 42 to 49 days, and overall growth will depend on specific growing conditions.
Is Royal Dwarf Autoflower a sativa or indica?
Royal Dwarf Autoflower is predominantly an indica strain, with an 80% indica and 20% sativa ratio.
How much does Royal Dwarf Autoflower strain yield?
Indoor yield ranges from 0.5 to 0.7 oz/ft², and outdoor yield ranges from 1 to 3 oz per plant.