White LSD Autoflower Seeds Information
Meet the White LSD Autoflower, a strain with an intoxicating blend of aroma, effects, and charm that will captivate your senses.
With its impressive lineage and exotic flavors, you won't want to miss out on this mind-blowing journey.
White LSD Autoflower Strain Origin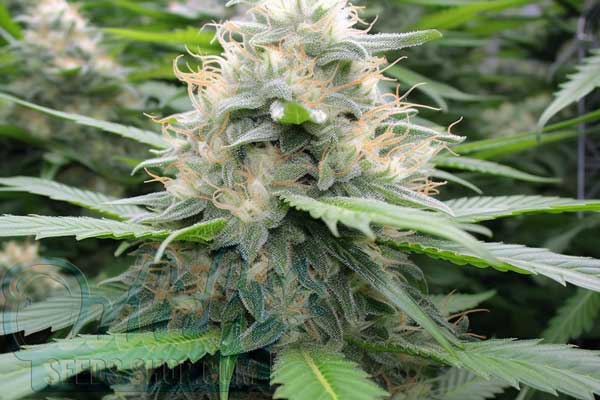 The origin of White LSD autoflowering seeds lies in its distinctive genetic makeup, comprising of LSD, White Widow Max, and Ruderalis.
This impressive blend accounts for its 30% indica and 70% sativa ratio, forging a unique, tantalizing, and robust character.
With its distinct attributes and easy-to-grow nature, it's no wonder this hybrid strain has captured the hearts of cultivators and enthusiasts alike.
White LSD Autoflower Weed Effects
The effects of White LSD Autoflower are something that captures the essence of the strain.
With 70% sativa and 30% indica, this strain provides a cerebral experience that leaves users feeling energetic, focused and invigorated.
From the first puff, a wave of creativity may wash over you, unleashing an extraordinary mental stimulation that encourages deep contemplation and artistic expression.
The long-lasting nature of White LSD Autoflower's effects gives you ample time to explore new ideas or simply enjoy an enhanced perception of reality.
Medically, this cannabis strain is used to treat depression and anxiety, making it an invaluable ally for those seeking emotional balance.
Its potential therapeutic applications for various ailments, such as Arthritis, Insomnia, and Pain relief, contribute to its medical properties, broadening its appeal for both recreational and medicinal users.
With its exceptional blend of flavors, the White LSD Auto strain provides a refreshing twist to the typical psychedelic experience.
THC and CBD
White LSD Autoflower is an interesting specimen in the cannabis world, with THC contentranging from 19% to 22%.
This high THC concentration allows for a powerful, mind-altering experience that embodies the essence of its parent, LSD strain.
The potency can be a double-edged sword; it's thrilling for the seasoned user but might be intense for a newcomer.
With CBD levels below 0.5%, the medicinal aspects are primarily found in the strain's unique blend of terpenes.
The high THC levels contribute to the cerebral and energetic effects of the White LSD Autoflower, providing a heightened sensory experience.
On the other hand, the low CBD content focuses on the therapeutic benefits of particular ailments.
The combination creates a balanced harmony that speaks to the strain's quality, catering to those looking for both recreational exhilaration and specific medicinal applications.
Aroma and Flavor
The aroma and flavor of White LSD Auto is a journey through an exotic garden of sensations.
The earthy undertones set the stage, while hints of citrus awaken the senses with a zesty punch.
As the experience unfolds, spicy and piney notes emerge, adding complexity and richness to the flavor profile.
This robust blend of flavors isn't just for enjoyment; it's part of the therapeutic essence of the weed strain.
The terpene-rich profile, with notable terpenes such as Alpha-Pinene, Limonene, Myrcene, and Terpinolene, not only defines the strain's aroma but offers potential therapeutic effects, enhancing its overall appeal.
Growing White LSD Autoflower Plants
For seasoned and new cultivators, auto White LSD strain presents an exciting opportunity.
With its hardy nature and resistance to fungal diseases, it's a true gem in the indoors and outdoors space.
Preferred Climate
White LSD marijuana seeds prefer a specific climate, which plays a pivotal role in its growth and development.
This type of cannabis plant thrives in a Mediterranean-like climate, enjoying the warm, sun-soaked environment.
But don't let that limit your gardening ambitions; White LSD Autoflower's adaptability allows it to flourish in various conditions.
Autoflowering trait of Ruderalis brings automatic flowering to blend, freeing the plant from constraints of light cycles.
The climate's impact on growth is profound, affecting everything from the size of the buds to the potency.
Attention to the temperature, humidity, and light can optimize the plant's health, ensuring a rich harvest.
Indoor and Outdoor Yield
Regarding the yield of White LSD Autoflower, both indoor and outdoor growing environments offer exciting opportunities.
Inside, with the proper care, this plant can produce around 1 to 1.3 oz/ft².
The controlled environment allows for more precise adjustments, optimizing the conditions for a bountiful harvest.
Utilizing specific lighting schedules, nutrient management, and space design, indoor cultivators can channel the plant's energy into producing dense, resinous buds.
Outdoor cultivation of W. LSD Auto presents its unique rewards, yielding approximately 3 to 5 oz per plant.
The embrace of natural sunlight, wind, and soil creates a harmonious connection with nature that can be felt in the final product.
The range in yield outdoors depends significantly on the care, location, and conditions of the environment, making the relationship between the gardener and the plant an essential factor in the cultivation process.
Flowering Time
The flowering time of these auto plants is an appealing aspect that distinguishes it among cannabis.
With a relatively quick 56 to 70 days, this autoflowering strain begins to show its colorful and aromatic buds.
The shortened flowering time does not mean a compromise on quality, as White LSD Autoflower is known for its robust flavors and potent effects.
The ability to blossom in such a short period allows cultivators to have multiple harvests in a single growing season, maximizing the yield and enjoyment of this remarkable plant.
Timing the cultivation properly and paying attention to the lighting, soil quality, and nutrients can result in a thriving garden of White LSD Auto.
Its prompt flowering schedule appeals to both new cultivators and seasoned experts, making it a favored choice at the Dutch Seeds Shop, where cultivation meets artistry in the world of marijuana growing.
Buy Cannabis Seeds for Sale Online
Looking for a treasure trove of the finest feminized and auto cannabis seeds online? Look no further than the Dutch Seeds Shop seed bank.
It's more than just an online marketplace; it's a haven for those who believe in the art and science of growing marijuana.
When buying White LSD seeds for sale, Dutch Seeds Shop ensures that you're getting the best of the best.
With easy navigation and secure online purchases, you're never far away from beginning your journey with marijuana. Engaging descriptions, grower's guides, and a customer-friendly approach make it more than a transaction.
It's where your dreams, whether medicinal or recreational, are carefully nurtured.
White LSD Auto seeds are a gem in the collection, reflecting everything that makes this shop unique.
Free Shipping Worldwide - Including the USA
Hold on to your gardening hats because Dutch Seeds Shop doesn't just stop at quality seeds.
We take it a step further with free shipping worldwide, and yes, that includes the USA!
Now, that's a deal to make your green thumbs twitch in excitement.
Imagine having award-winning strains like White LSD Autoflower cannabis seeds delivered to your doorstep without a shipping fee.
It's like having a marijuana fairytale come true!
And the goodness doesn't stop there.
With our fast delivery option ranging from 2 to 5 days, you won't have to wait long to embark on your autoflower seeds or feminized seeds cultivation adventure.
Plus, all orders over $100 receive free seeds.
So whether you're an indoor cultivator in the USA or a lover of the outdoors elsewhere, Dutch Seeds Shop ensures that the auto and feminized seeds you crave reach you in no time.
It's not just business; it's a relationship built on trust, quality and an undying passion for the green wonders of the Earth.
So why wait? Dive into the world of feminized and autoflower seeds with Dutch Seeds Shop, where dreams grow into beautiful, green realities.
Similar Marijuana Seeds
The world of cannabis is rich and diverse, with strains catering to various needs and preferences.
For those intrigued by White LSD Autoflower weed seeds, other fascinating varieties are worth exploring.
Each possesses unique characteristics yet shares certain similarities with White LSD autoflowering seeds.
Here's a look at some of these similar marijuana:
Gelato: Known for its delicious flavor, Gelato shares an energetic effect with White LSD Autoflower but has a more dessert-like taste. The potency is comparable, while the flowering time tends to be slightly shorter. This is perfect for those looking for the cerebral uplift of White LSD with a sweet twist.
Tropicana Cherry: It offers a fruity, citrus-infused experience akin to the pungent and citrus flavors of W. LSD Auto. It differs with a more tropical twist, and it's often used for relaxation rather than focus. Tropicana Cherry's outdoor yield is generally higher, making it an excellent alternative for those wanting a bountiful harvest.
Bruce Banner: A strong and robust plant, Bruce Banner has THC that can exceed W. LSD Auto. The effects are more intense and lean towards relaxation rather than the energetic focus of White LSD. Despite these differences, its pungent and piney notes make it a suitable alternative for fans of White LSD Autoflower's flavor profile.
AK 47: Sharing a similar Sativa dominance with White LSD Autoflower, AK 47 offers an uplifting, cerebral high. It has a more pungent aroma and slightly higher yield, particularly when grown outdoors. Growers fond of White LSD's easy cultivation may find AK 47's moderate difficulty a rewarding challenge.
Northern Lights: An Indica-heavy strain, Northern Lights contrasts White LSD Autoflower's Sativa dominance. However, its pungent and piney flavors resonate well with White LSD's profile. Growers seeking an easy to grow option with more relaxation effects may find Northern Lights an appealing alternative.
White Widow: The effects of White Widow are more balanced between cerebral and relaxing, with a more potent, spicy flavor. Its iconic status and broad appeal make White Widow a versatile alternative for those interested in White LSD Autoflower's unique attributes.
FAQ
How much does a White LSD autoflower yield?
Expect an indoors yield ranging from 1 to 1.3 oz/ft² and an outdoor yield ranging from 3 to 5 oz per plant.
How potent is White LSD Autoflower?
It's pretty potent, with THC content ranging from 19% to 22%.
Is White LSD Autoflower a sativa or indica?
It is a hybrid comprising 30% indica and 70% sativa, giving it a balanced and engaging profile.