Jock Horror Autoflower Seeds Information
Step into the world of this autoflower - a treasure trove of flavors and sensations waiting to be explored.
Whether you're a weed connoisseur or new to the game, there's something about this weed that calls for attention.
Let's unravel the magic together.
Jock Horror Auto Strain Origin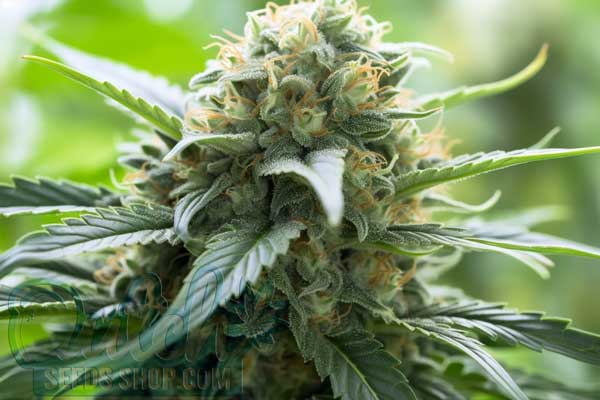 Jock Horror is a three-way marijuana hybrid of Northern Light, Skunk and Haze, and Ruderalis.
These complex seeds by Nirvana seeds breeders, retain a mix of 30/70 indica-sativa, crafting a unique character in the weed world.
It's a symbol of creative breeding, producing dense buds covered in orange hair and resonating with resin-coated branches.
Its origin tells a tale of innovation and unearthing an all-time favorite among growers and users alike.
Jock Horror Auto Weed Effects
This is more than a mere weed; it's a journey of euphoria, creativity, and happiness.
With just a few puffs, you are taken into a world where stress melts away, replaced by a joyous hunger for life.
From alleviating pain and depression to washing away stress and nausea, the effects of this weed are multi-dimensional.
It's a weed that keeps you hooked with its powerful buzz and ability to transform ordinary moments into extraordinary ones.
THC and CBD
THC levels of 15% to 20% and CBD below 1% define this weed.
The tetrahydrocannabinol content is prominent, promising an intense and stimulating effect that packs a punch.
Jock produces so much resin that even its branches glisten with THC glands.
On the other hand, the low CBD ensures that the psychoactive properties of tetrahydrocannabinol remain unchallenged.
This combination offers potential medical benefits and sets it apart, making it an enjoyable recreational option and a therapeutic ally.
Aroma and Flavor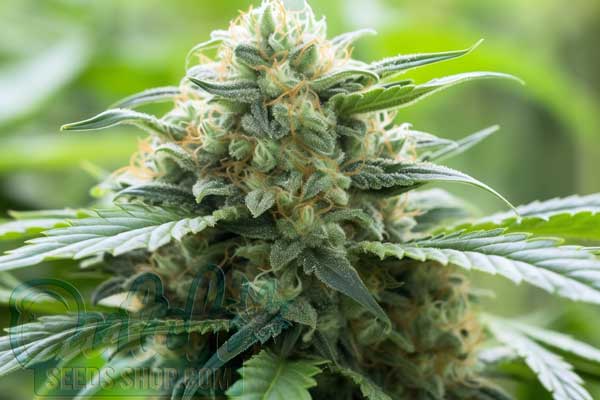 Imagine a symphony of herbal, earthy, and floral notes, all playing in harmony.
The terpenes responsible for its unique fresh flavor and aroma are limonene and myrcene, offering a fruity and citrusy fragrance.
That is more than just a flavor; it's an experience that lingers on your taste buds, reminding you of this strain's subtle elegance and robust character.
Growing Jock Horror Autoflowering Plants
Growing autoflower plants is akin to nurturing a work of art.
It's an adventure that beckons both the novice and the experienced grower, providing rewards that are as delightful as they are bountiful.
Preferred Climate
A mild climate is where these plants thrive in.
With good resistance to humidity and diseases, it's a weed that doesn't fuss much.
Whether it's a hot climate or a Sea of Green setup, it adjusts beautifully.
However, being mindful of factors like temperature and sunlight can make a difference in growing this medium-height beauty.
Indoor and Outdoor Yield
Indoor yields range from 0.9 to 1.3 oz/ft², while outdoor yield ranges from 1 to 3 oz per plant.
Understanding the plant's air flow and space preference is the secret to a high yield.
Whether grown outdoors or in the confinement of indoor setups, it doesn't just comply; it flourishes.
Flowering Time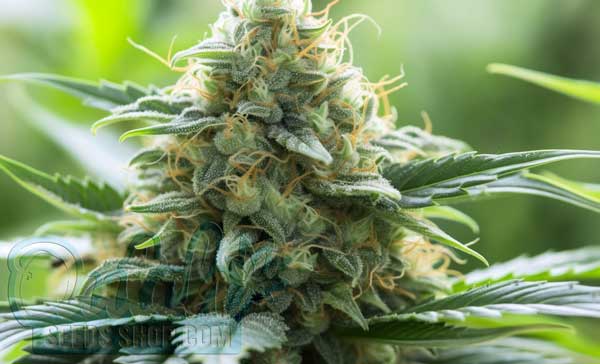 Patience and observation are essential in the flowering period.
Jock cannabis seeds will finish flowering earlier than the original Jack Herrer by Nirvana seeds.
Generally, blooming occurs in 50 to 60 days, but environmental conditions and growing techniques can affect this timeline.
Remember, this autoflowering version is low-maintenance, finishing blooming earlier than many other and not demanding strict light and darkness schedules.
Buy Cannabis Seeds for Sale Online
There's no better place to buy seeds with high germination rates than the Dutch Seeds Shop.
With a name synonymous with quality and trust, it's the hub for all your auto and feminized seed needs, offering the best strains, including this unique hybrid.
Free Shipping Worldwide - Including the USA
Are you ready to get your hands on some seeds?
Dutch Seeds Shop ensures that your gardening dreams are never far away with our free worldwide shipping service.
Even in the USA, you can enjoy this cost-saving advantage.
We also offer a fast delivery option ranging from 2 to 5 days.
Plus, don't forget the bonus! We offer free seeds on all orders over $100.
It's not just about convenience; it's about cultivating the joy of growing right at your doorstep.
Similar Marijuana Seeds
When exploring the world of cannabis strains, especially when looking for similarities to this dynamic auto, it's thrilling to find connections and contrasts.
Here, we'll dive into some strains that resemble it but also offer unique characteristics that set them apart.
Gelato: A well-balanced weed, Gelato offers a unique sweet flavor, yet its potency levels can be higher, ranging from 18% to 25%. Its blooming to harvest time is approximately 60-70 days, and it's often loved for its creative and uplifting effects, also this variety has a unique fresh flavour and packs a strong "up" buzz.
AK-48: This robust strain is easier to cultivate regarding growing difficulty, making it accessible to many growers. With a slightly more indica-dominant profile, AK-48 can offer a more relaxing effects. Though the indoor yield can be similar, the AK-48's citrusy fragrance and flavors set it apart.
Pure Power Plant: A sativa dominant, Pure Power Plant has a blooming to harvest period of around 56-63 days. The yield might be more substantial, and the flavor profile varies, offering a more woody and earthy skunk taste.
Blue Cheese: This indica-dominant often blooms within 60-65 days, slightly longer, and offers a unique cheesy flavor profile. The relaxing and soothing effects of Blue Cheese make it an excellent alternative for those looking for something more calming.
Lemon OG: Sharing medium height, Lemon OG has more emphasis on sedative effects. It has a shorter blooming time of around 45-50 days and offers a tangy, lemony flavor. Though it may not pack the same creative punch, its relaxing effects have their own appeal.
Northern Lights: A classic indica, it is known for its relaxation effects. Though the blooming time is similar, around 49-63 days, the taste leans towards piney, haze and spicy. It may not provide the same level of euphoria, but its easy growth and high resistance to diseases still make it a compelling option.
FAQ
Is Jack Herer an autoflower?
Yes, Jack Herer is available in both feminized non-autoflowering and autoflowering variants.
How long does it take for Auto Jock Horror to flower?
It takes 50 to 60 days.
Is Jock Horror auto-flowering a sativa or indica?
It is a sativa-dominant with 70/30 sativa-to-indica ratio.