Best High THC Autoflower Cannabis Seeds
In this article, we will discuss importance of THC content in autoflower seeds and wich are best high THC autos for sale at Dutch Seeds Shop. We will highlight difference between yield and THC content in feminized vs. autoflower seeds. And will also show you some autoflower strains with highest THC content that give high…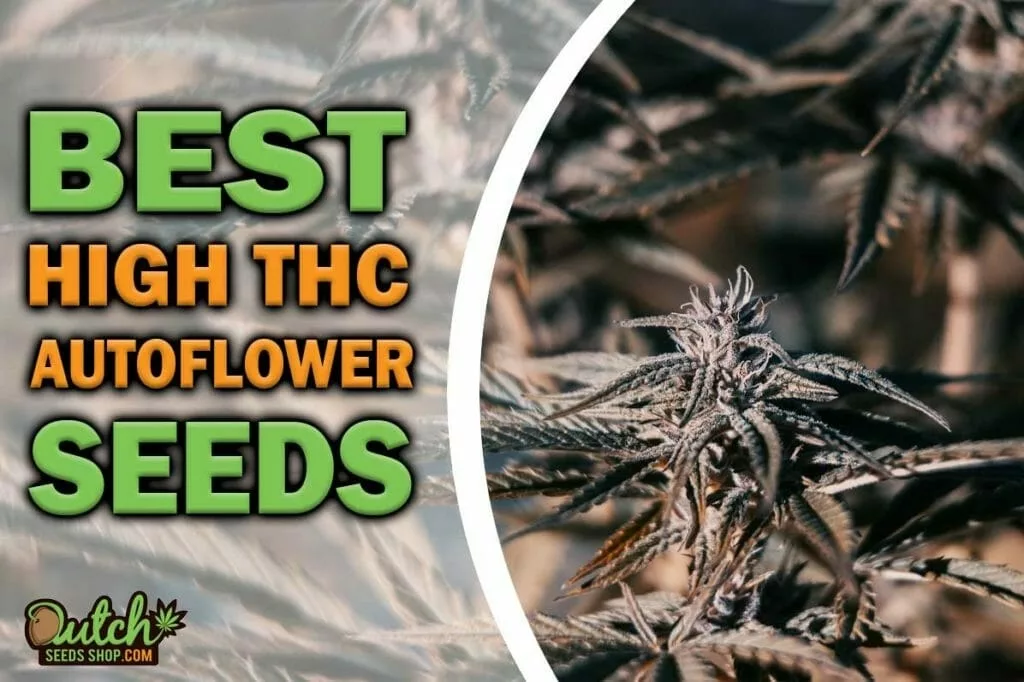 Written by Galina Boeva
Date: 2023-07-18 16:03:24
What Are Autoflower Seeds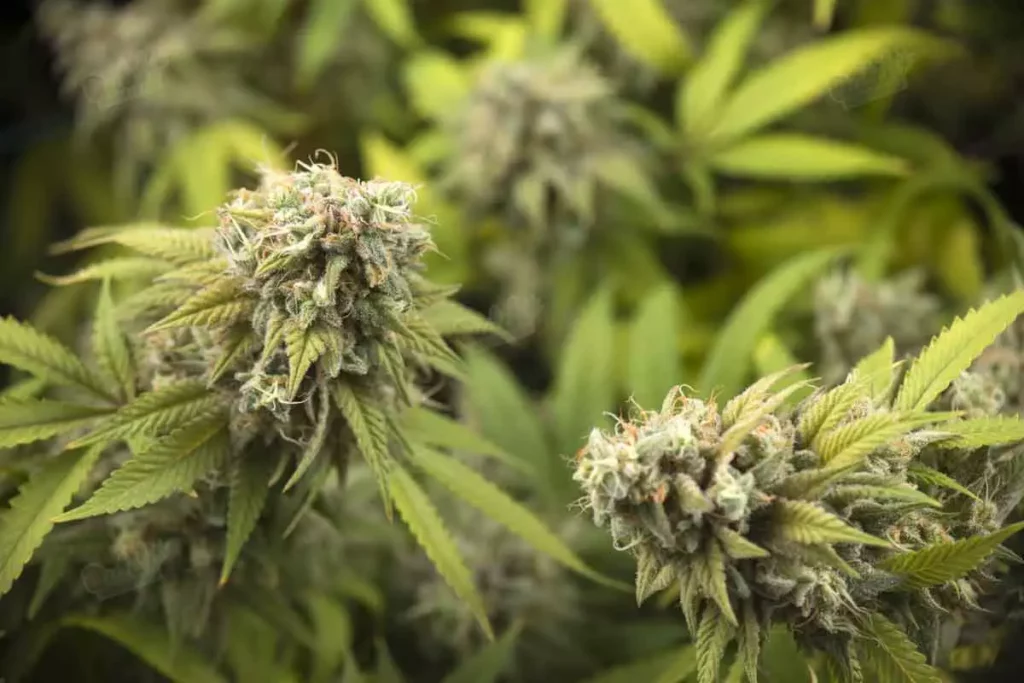 Autoflowering seeds are relatively new to cannabis market and were developed to create cannabis seeds that would automatically flower regardless of light cycle.
Traditional cannabis seeds require 12 hours of light and 12 hours of darkness before flowering. With autoflowers, they will flower as soon as they reach certain age.
Cannabis growers have long attempted to make seeds that would automatically flower.
It was not until around 1970s that breeders were able to create stable strains when crossing regular marijuana Indica and Sativa plants with Ruderalis.
Following is brief history of autoflowers and how they came to be:
Early autoflowers were huge in defeat – they looked like normal plants and could not flower independently.
However, they would enter flowering almost instantly when placed under light darkness.
They were great for commercial growers who needed to manage their flowering times well and had limited space, but they could have been better for home growers.
In addition, yields were often low, and quality could have been better.
Nowadays, most cannabis seed banks offer autoflowering seeds resulting from years of breeding.
These cannabis seeds have been made with simple premise in mind – make plant that will automatically flower regardless of light cycle.
THC And Its Effects On Auto Seeds
THC is main active ingredient in cannabis. It stands for tetrahydrocannabinol, and it's psychoactive substance. This means that it makes you high when consumed.
THC has various effects on users. Some of these are listed below:
Increased happiness and euphoria;
Increased talkativeness;
Altered senses;
Altered time perception;
Mood changes;
Increased body movement.
Importance Of High THC In Auto Seeds
Autoflowering cannabis seeds have been developed to be more discreet and less time-consuming than their photoperiod cousins.
However, by nature, they have lower THC content. Despite increase in CBD, THC remains most desired active ingredient for many smokers.
That's why Dutch Seeds Shop has put together this list of best high seeds THC autoflower for sale today.
These potent strains will provide you with strong high that you desire from your smoke.
Top High THC Auto Seeds At DSS
Here are some of our top high THC Autoflower Cannabis Seed for sale at Dutch Seeds Shop.
They are all potent autoflower strains that have highest tetrahydrocannabinol content, so you can be sure that you will get good smoke from them.
Gorilla Glue Auto
Sour Diesel Autoflower
Cinderella Jack Autoflower
Pineapple Express Autoflower Seeds
Purple Haze Autoflower
Green Crack Autoflower
THC Bomb Autoflower
Wedding Cake Autoflower
Triple XL Autoflower Seeds
White LSD Autoflower Seeds
Most Highest THC Auto Of 2021
One of autoflowering strains with highest THC levels in 2021 was Auto Cinderella Jack, Gorilla Glue 4 Autoflower, and Wedding Cake Autoflower.
If you're looking for autoflower seeds that pack potent smoke, then Gorilla Glue #4 Auto is choice to grow.
Gorilla Glue #4
Gorilla Glue is product of crossing Sour Diesel with Chem's Sister strain, Sour Dubb strain, and Chocolate Diesel strain.
Gorilla Glue Auto has high-THC levels of up to 24%, and its CBD levels are less than 1%.
Plant grows to be medium-sized with thick stems, broad leaves, and large buds.
Gorilla Glue Auto has smooth, earthy taste with hints of coffee. Smoking Gorilla Glue Auto will give you a balanced high with energetic effects. Gorilla Glue 4 auto will simultaneously make you feel happy, relaxed, and euphoric.
Gorilla Glue Auto flowers between 8-9 weeks and yields up to 1.8 oz per plant when indoors and up to 4 oz per plant when grown outdoors. Gorilla Glue Auto will grow in couple of weeks extremely fast.
Autoflower Cinderella Jack
Auto Cinderella Jack is one of most popular and highest thc autoflowering strains available. This plant offers extremely high potency levels, and some say as much as 25%! Auto Cinderella Jack is based on genetics of Jack Herer and Cinderella 99.
Auto Cinderella Jack can be grown indoors or outdoors. She will finish with an average yield of 350gm/plant. Cinderella Jack has medium-sized thin leaves that are dark green. Plant has low to medium height with thin stems, wich are also covered in resin glands.
Cinderella Jack has a very intense and sweet aroma with fruity overtones. Taste is also full of fruitiness, with a sweet aftertaste.
Cinderella Jack is highly potent and will leave you feeling relaxed, happy, and energetic. She is excellent for breaking monotony of day or fighting off an afternoon slump.
Wedding Cake Autoflower
Weeding Cake is an auto variety with potent high. Wedding Cake is an indica dominant with balanced effects.
It has high seed THC content of up to 25% and is best consumed during daytime. Wedding Cake Auto is suitable for small grow spaces and can be grown indoor. It is not recommended for colder climates.
Wedding Cake needs only minimal attention and can be left unattended for just few weeks. Wedding Cake Auto has strong sweet taste of coffee with sweet aftertaste.
It can be used for making edibles. Wedding Cake Auto has relaxing effects that are uplifting and euphoric.
Highest Yielding Auto THC Feminized Seeds For Sale At DSS
DSS seeds bank offers wide range of top high Auto cannabis seeds for sale. You can choose from best strain in market and compare them based on their variety contents, yield, flavor, aroma, and difficulty level. Below is an information list of autoflower strain with highest content.
If high is what you're after, then these are best autoflowers for sale at DSS. These are tested and true auto cannabis strains.
Also, you can get your free pack of 5 extra seeds in weeks time if you make order above 100$, and we offer free shipping on all strain including powerful variety of autoflowering and feminized.
Our expert information team of breeders has developed some great auto with highest THC variety content available in market. Some top yielding high THC seeds for sale at DSS:
Green Crack Autoflower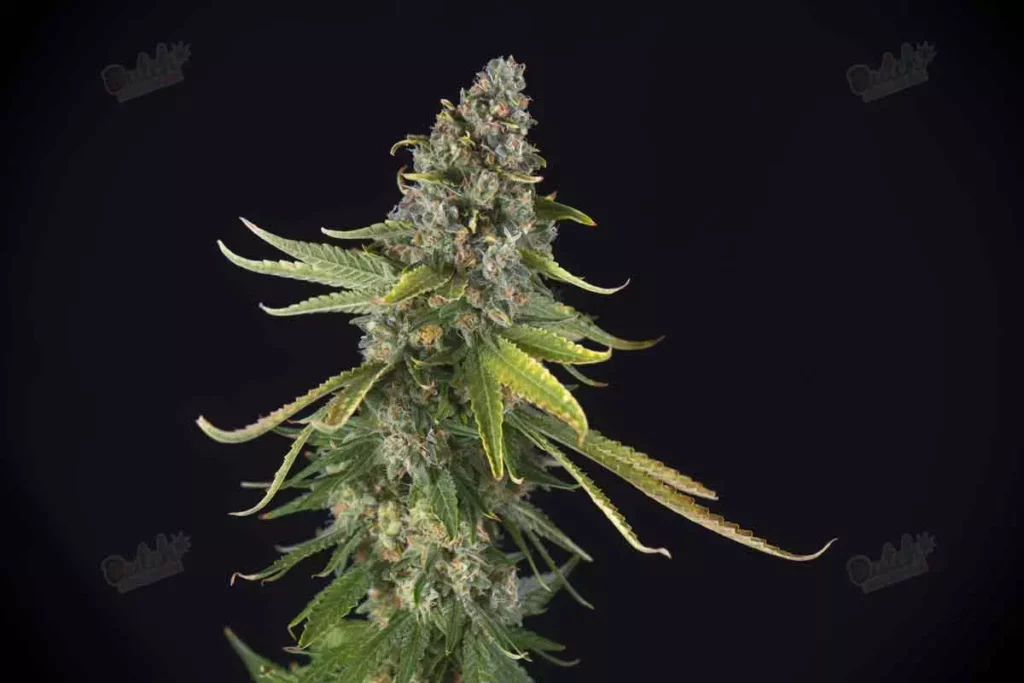 Green Crack is autoflowering plant that can produce up to 700g/m2 when grown indoor.
DSS breeder crossed Green Crack with our popular Auto Sour Diesel to get these autoflower.
Auto Sour Diesel is indica-dominant cannabis, and its effect is both cerebral and physical.
These autoflower plants are medium-sized that are ideal for indoor growing. They are also good for outdoor growth in warmer climates. Plants are around 60 to 70cm in height and bursting with resin in just a couple of weeks!
Green Crack autoflower produce plant that is high in THC and low in CBD. When smoked or converted into an edible or concentrate, it will give you an uplifting sweet high that will leave you feeling relaxed and happy.
This autoflower seed has been known to leave users giggling! It's not for those looking for couch lock effect! Use Green Crack if you want something relaxing but energetic or need motivation while working or doing other activities.
It also works well as pain reliever if you are suffering from chronic aches and pains but are still looking for something that won't completely knock you out of action!
Purple Haze Auto
Purple Haze is one of best-known cannabis ever. Purple haze auto cannabis produces plant that is easy to maintain and very stable in their production. Purple Haze has potency content of around 22% with great taste and smell of fruits and cream.
Plant emerges medium-sized with slender leaves, but once flowering phase commences, it explodes into full glory of purple. Purple Haze is also very resistant to mold and pests.
Purple Haze yields around 500gm/m2 when grown outdoors in good conditions with correct feeding regime. Purple Haze produces hard buds that are packed with crystals.
THC Bomb Strain
This is classic Indica dominant cannabis. It has been around for quite some time, but it is still highly demanded by growers. THC Bomb consists of approximately 19% THC content, which makes it one of highest THC strains available in market.
It has interesting features like broad leaves and small size. It grows best indoor in hydroponic setup where it can recieve enough light to thrive. Outdoors should get lots of water to keep their roots moist.
Yields of THC Bomb cannabis are great. It can produce up to 600gm/m² indoor and up to 1.5kg/plant outdoors. Taste of THC Bomb is sweet with caramel tones, followed by slight diesel undertone.
This is one of best strain for treating pain and relieving stress. Effects are almost immediate and powerful. If you are looking for high yield cannabis, hurry and make your XXL order.
Comparison Of High THC Auto Seeds Vs. Feminized Seeds
Autoflowering and feminized cannabis seeds are two popular options among growers. Let's compare differences between auto cannabis and feminized cannabis:
Autoflowering seeds automatically transition from vegetative to flowering phases without requiring light cycle changes.
They are known for their fast growth and can be harvested within 8-12 weeks from planting.
High yielding auto seed, as name suggests, produces plants with potent THC content. These are ideal for growers who want to produce high quality crops quickly.
Feminized seed have been genetically modified to produce only female plants. This is important because only female plants produce buds harvested for consumption.
Feminized seed are also known for producing higher yields than auto since male plants do not divert energy away from female plants.
Feminized seed are ideal for growers who want to maximize their yield and have longer growing periods.
THC Content
In terms of differences between auto and feminized, it depends on what grower is looking for.
If grower wants fast-growing THC crop, then chose one of fastest auto strains in 2023.
However, if growers want to maximize their yield and have a more extended growing period, then feminized is the best option.
Ultimately, it comes down to grower's preferences and goals.
Autoflower Yield Vs. Feminized
Autoflowering seeds are not better in terms of yield, but it has their advantages. If you are looking for highest auto yield possible, then go with feminized cannabis seeds.
Conversely, if you want to minimize time and effort, then autoflower could be the perfect choice.
Flavor And Aroma
Due to their fast life cycle, auto doesn't have time to develop its terpene profile.
This means autoflowering is less complex than its feminized counterparts. However, they are still packed with flavor and aroma unique to strain.
Most of time, they tend to be earthy and hash-like in scent and taste. However, some of them can have fruity or sweet tones as well.
Growing Difficulty
Auto is easy to cultivate, and beginner growers can get great results. However, some of best autoflower seed on market are easy to grow. For example, Sour Diesel Auto is for beginners because it is known to be easy to cultivate.
Feminized seed also varies in their difficulty levels, but usually, if you start with cultivation of your cannabis seeds, it is best to start with autoflowering varieties.
Since most autoflower growers are novices, it's important to know level of difficulty before you buy any strain. With the help of DSS, you can make informed decisions about what you need and what you should stay away from.
Price
Autoflower seeds are cheaper than their feminized counterparts.
As result, less time and money are needed to produce good yield of THC from autos vs. good yield of THC from fems.
However, that price difference can be made up by potency difference. That said, some highest tetrahydrocannabinol variety autos available at DSS are affordable options while being on par with most potent fems.
Buy Best Auto Seeds With High THC Level In UK And USA For Sale At DSS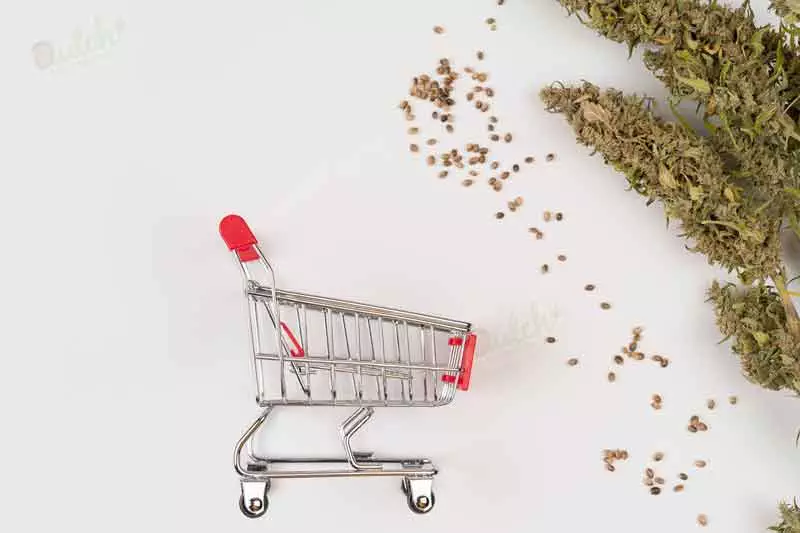 At DSS, our main aim is to provide best autoflowering cannabis seeds that will produce highest THC level buds in matter of few weeks. We have tested number of strain for outdoor and indoor growth and we are pleased to offer you some of best autoflowering cannabis in world.
First, we grow out every single seed batch and then test them for levels of THC and CBD. This way, we know exactly what you get when ordering from us.
In addition, we offer free shipping to USA and UK on all orders, no matter where you live; we ship for free worldwide. You can get your order in just couple of weeks.
We also take care of our customers by offering them secure shopping experience. In addition, if there is any problem with your order or if you have any questions about an item, feel free to contact us via email or phone; one of our support agents will be happy to assist you.
Medical Use Of High CBD Low THC Autoflowering Seed
CBD, or cannabidiol, is another chemical compound found in cannabis plants. CBD has different properties than tetrahydrocannabinol, and while tetrahydrocannabinol is psychoactive substance and causes high, CBD is not. That said, it does have some similar effects to THC.
CBD is therapeutic and effective in treating various illnesses and health conditions. It can help with insomnia by promoting relaxation and sleepiness. It also reduces pain, inflammation, and anxiety. It can also help with psychotic illnesses as it can reduce psychotic symptoms and even prevent them from occuring.
High CBD Low THC Autoflowering is great for medical use because of its CBD levels. Because CBD is not psychoactive and does not cause high, that does not mean it is ineffective in treating various conditions.
Best Autoflower High CBD And High THC Seeds At Dutch Seeds Shop
Are you wondering where to buy highest tetrahydrocannabinol and CBD auto cannabis seeds? DSS has best autoflower with high CBD and tetrahydrocannabinol levels.
We have been selling autoflowering since 2011 and are experts in this field.
Our line of autoflowering seeds is available in both regular and feminized versions.
You can grow them outdoors or indoor, depending on your preference.
Cannabis we recommend if you are looking for higher CBD content: CBD Critical Mass Autoflower Seeds and Bubble Gum.
Cannabis we recommend if you are looking for higher THC content: Gorilla Glue Auto and Purple Kush Auto.
Best Auto Seeds With High THC Level For Indoor And Outdoor Grow
Nowadays, most auto cannabis seed are suitable for outdoors growing. But some of them can also be grown indoor. It all depends on your preference and where you live.
Outdoor growers will have higher yields, but those who don't have access to private land must grow in stealth mode. Indoor growers can get slightly lower yield but can always keep lights off when not needed.
Outdoors growers can't grow their plants all year round. Indoor growers can only grow all year round and will have continuous yield of buds.
Be careful when you start growing outdoors because you don't want to end up with small or no buds. After all, weed plants need at least month of good light to flower properly.
Choosing High THC Autoflower Cannabis Seeds Vs. Photoperiod Strain
No doubt, photoperiods are more reliable in producing higher tetrahydrocannabinol levels. But fact is that autoflowering is not far behind. They, too, have high tetrahydrocannabinol levels, and you can get much closer to that 18-25% mark if you know how to grow correctly.
In general, photoperiods produce more tetrahydrocannabinol than auto-flowering varieties. But some of our autoflowering can match that level of THC. You can find them in our THC cannabis seeds section.
THC And CBD Levels Of Auto Strains
Tetrahydrocannabinol and CBD are chemicals present in cannabis plants.
Tetrahydrocannabinol is main psychoactive compound, while CBD is not.
Both tetrahydrocannabinol and CBD are found in different concentrations in different strains.
In general, photoperiods have higher levels of THC than autoflowering ones.
This is because photoperiods have to flower after exposure to light cycles with 12 hours of light and 12 hours of darkness. This means they can dedicate all their time to producing buds with high levels of THC.
However, some autoflowering can produce higher tetrahydrocannabinol levels and offer strong effects when smoked or consumed as an edible or tincture.
Auto breeders have been cross-breeding photoperiod and autoflowering to get strains with high CBD levels. These include Super Lemon Haze, Sour Diesel, and San Fernando Valley Auto.
Yield of Autoflowering Strains
Yield of autoflowering can vary greatly depending on several factors, such as genetics, growing conditions, and cultivation techniques.
Generally speaking, autoflowering strain produces smaller yields than photoperiod strains. Still, they offer several advantages, such as shorter flowering time and the ability to produce multiple crops yearly.
Autoflowering typically produces smaller plants that require less space and resources to grow, making them a popular choice for indoor and outdoor growers. Depending on specific strain and growing conditions, autoflowering plants can yield anywhere from 20-150 grams per plant.
Tips For Growing High THC Level Auto Seeds
High tetrahydrocannabinol strains are more sensitive than those that are low in potency. Most can handle cold and wet conditions better than hot and dry ones. When it comes to tips when growing autoflower, it's very important to know how to manage stress levels.
Know your strain before you start growing. Every strain has different needs, including best light cycle and amount of light they need each day. Knowing your strain will help you manage plants more efficiently.
Growing Conditions And How They Affect THC Level In Strain
While genetics is most significant factor in determining strain's tetrahydrocannabinol levels, growing conditions can also impact those levels.
To produce highest tetrahydrocannabinol level, growers should ensure their plants are grown under optimal conditions with adequate lighting, nutrients, water, temperature, and humidity levels in all weeks of growth.
Nutrients And Fertilizers And Lights
Outdoor plants have more light, so they have more opportunities to produce more potent buds. Sunlight is one of main triggers for production of potency in cannabis plants.
Indoor growers can't rely on natural light and will have to provide it artificially with grow lights like LED lights.
Cannabis plants need balanced diet of macronutrients (nitrogen, phosphorus, and potassium) and micronutrients (calcium, magnesium, and iron) to grow healthy and strong.
Overfeeding or underfeeding plants can cause stress, affecting their potency level and causing stunted auto-growth.
Autoflowering plants typically require fewer nutrients than their photoperiod cannabis counterparts, especially during first few weeks of time-lapse growth.
At three week old, autoflowering plants are still in the vegetative stage. They are primarily focused on growing strong roots and foliage, so consider using organic nutrients in these weeks of growth.
At six week old time lapse, autoflowering cannabis plants are likely well into their vegetative growth stage and may be starting to show signs of flowering.
They require bit more nutrients at 6 weeks than they did at three weeks old, so use balanced nutrient solution, consider adding supplements, and be cautious with fertilizers.
FAQ
Here are some common questions with answers regarding potency of autoflower.
What is the most potent autoflower seed?
It is difficult to definitively state which autoflower seed is most potent, as potency can vary depending on a number of factors including genetics, growing conditions in all weeks of growth, and harvest weeks. However, here are some super autoflowers that are known for their potency:
Girl Scout Cookies Auto, Gorilla Glue, Blue Dream Auto, Red Kush Auto, Northern Lights Auto, and Pineapple Express Auto.
What is the highest potency of Autoflower?
Some autoflower is known for their high potency and have won cannabis awards. Like: THC Bomb, Girl Scout Cookies Auto, Gorilla Glue 4, Bruce Banner Auto, Northern Lights Auto, and Sour Diesel.
Share the Love:
Written by Galina Boeva
Date: 2023-07-18 16:03:24